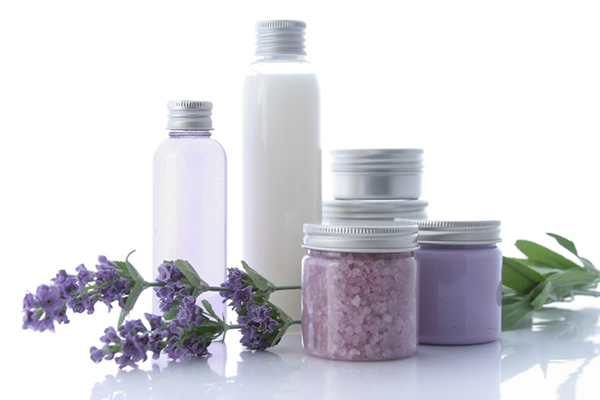 The following blog post is sponsored by Nature's Willow.
By Dave Knox
With the shutdowns across the massage industry, many therapists are dealing with a dramatic financial change in their practices. As a service business, you have a limited number of hours in a week that you can use for working with patients, and we are now seeing that those hours can be outside your control. As the industry responds to the impact of COVID-19, now is the time to explore an alternative way to increase the revenue of your business. Establishing a solid retail business alongside your massage therapy practice is a great strategy for accomplishing just that, and it's one you can begin today thanks to ecommerce.
Retail can have several benefits for your practice. In particular, retail:
Improves the client experience: Michael Forrest, founder of St George Massage in Utah, says, "It's important that we give our clients homework that prolongs the massage experience. Stretches and exercises can be important for this but the truth is a lot of people won't follow this up at home . . . I'm a firm believer that when a client uses a good product at home they think of their massage experience and come back sooner to repeat that experience."
Diversifies your revenue streams: The direct benefit of retail is the increased sale to a patient beyond the service. As Kathy Collins, chief brand and innovation officer at Massage Envy, says, "We're finding that consumers don't want to walk out empty-handed. They want to take something with them. And it can be something as easy as a candle. It can be something like a lip balm or a mask of some sort. But they love something with them when they leave."
Brings your customers to you outside of appointment times (particularly right now): With the right products, clients will return to your business to refill their previous purchase. Running out of a product they use every day will remind them to visit and pick up more from you. Additionally, with many massage therapists forced to temporarily close, retail can also be extended online to ecommerce. You can offer products in an online store on your website, allowing people to purchase items that you then ship directly to their homes. A simple starting point would be an email to your customer list outlining the products they can buy today from you to help them at home. Starting digitally can be translated to physical retail when things reopen.
Creates natural word of mouth from your customers: Forrest says that many times, clients will purchase additional units to share with family and friends if they really enjoyed the product. This is an opportunity for your customers to do your marketing for you and tell others about your business.
While retail can have multiple benefits for your business, it is important that you follow best practices in order to maximize the potential for your business. Here are a few things to consider as you get started.
First, focus on selling products where you can do an "educated sale." The best are products where you can use them in a session, tell a client about what the product does, and instruct the client on how they can use it at home. For St George Massage, Nature's Willow Balm is a best seller because of this, and the fact that almost everyone has a problem area where they experience pain or discomfort. They teach their therapists to use the "laser beam" approach when using Willow Balm in a session, applying directly on the targeted areas for pain relief. As Forrest says, "when the clients come out of the session, they can feel it working," and that leads them to pick up a tube for home. With retail, play the role of curator instead of salesperson, offering your clients the best products that you personally endorse because you know they work.
Second, follow the basic rules of retail. You are not trying to be a flea market selling all kinds of knickknacks. Focus on selling the right mix of products that are related to the massage experience, not random fad items (no fidget spinners!). Find products that are a repeatable purchase to keep clients coming back and will sell quickly without everything being tied into inventory cost. Any product that sits on your shelf too long is like a dollar sitting on the shelf instead of in your wallet. And remember that the price point is important, as you want products that anybody can take home with them. Avoid $50 creams and costly equipment you might sell just once a month. Pay attention to the margin of the products as well. Many popular products are sold through multi-level marketing, where commissions to sales representatives can eat up the margin. Find products you can buy wholesale directly from the company, allowing you to sell at a low price point of $10–$15 and a margin of at least 40 percent.
It is also important to remember that retail has special legal considerations you'll need to look at for your specific state, such as getting a sales tax license and recognizing that regulations might vary between a physical store and an ecommerce offering.
Finally, it is important that you differentiate your retail offering from other retailers, both for your current clients and for potential customers. If you know a client is buying extra products to give to family and friends, consider including a referral offer where those friends can get a discount if they come visit you. Or put a sticker on each product with your contact information so when they rebuy, they come to you for it. In retail, you are competing against Amazon and other stores, so consider how else you can set yourself apart. Many therapists offer a small discount on retail products if bought at the same time as a massage session. Others will give out samples or small information cards that tell more about the products.
As you build your practice, retail can be a great way to increase not only your revenue but also your client loyalty. By following these simple best practices and partnering with the right brands, you can build a new revenue stream that can help you today, and when business returns to normal.
About the author:
Dave Knox is a leading investor, keynote speaker, and executive coach in the areas of innovation, marketing, and digital transformation. As chief marketing officer of Rockfish, Knox helped the company become one of the fastest- growing digital agencies in the country before being acquired by WPP. Simultaneously, Dave cofounded The Brandery, one of the top 10 startup accelerators. Combining these two worlds, Dave is the author of Predicting the Turn: The High Stakes Game of Business Between Startups and Blue Chips. In his latest entrepreneurial journey, Dave is the CEO of Nature's Willow, a leading natural pain relief brand he acquired in 2019.