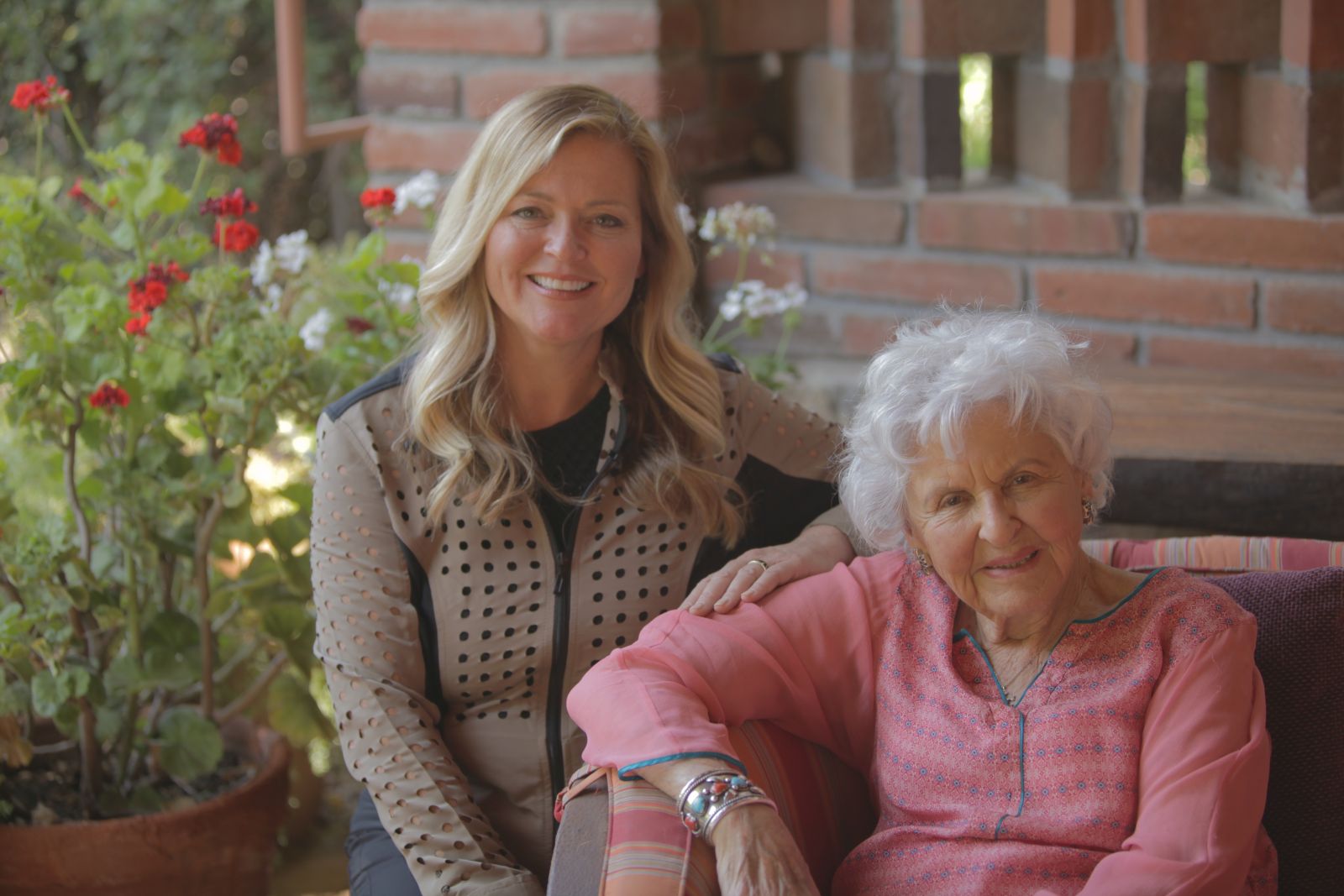 Educator Debra Koerner (left) and Deborah Szekely
I'm an inspiration junkie, and every year I love tuning in to the International SPA Conference (ISPA) for a fix! This year didn't disappoint.
One of my 2016 gems was crossing paths with the dynamic duo behind imassage, Inc.: Eric Stephenson and Debra Koerner. Stephenson is an ISPA board member, spa consultant, and director of education for Elements Massage; Koerner is an author, educator, and business consultant. They were busy in the ISPA spotlight, but are really excited to debut her latest project in the ResortSuite booth studio. Koerner's launching her wellness show—The Journey Into Wellbeing's Senior Moments—on PBS this autumn. One of her first segments shines the light on Deborah Szekely, the 94-year-old cofounder of Rancho La Puerta in Baja. She and her late husband opened this landmark destination spa in 1940 and she's still very active in its growth and the evolution of the spa industry.
Check out www.journeyintowellbeing.com/seniormoments to get a sense of the segment. And stay tuned for more information as Koerner's plans come to fruition. Stephenson and Koerner know the spa world inside out, and they walk their talk: living a healthy lifestyle, being open to change, and embracing opportunity.
And they were just one pocket of inspiration! Keynote speakers Brené Brown and Simon Sinek were top-notch. In the past I've learned from the Life is Good cofounder Bert Jacobs (2011) and TOMS shoes guru Blake Mycoskie (2013). I can hardly wait to see who will take the podium in 2017.
—If you're interested in a spa career, visit the "Careers" section on www.experienceispa.com. It's free for individuals looking for their niche.
—Leslie A. Young, PhD, is vice president communications for Associated Bodywork & Massage Professionals.