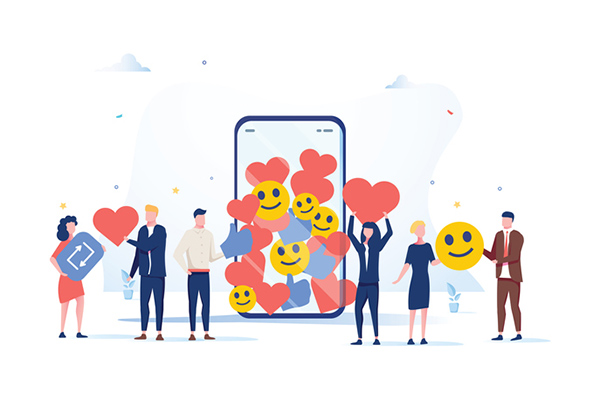 By Tara Doyle, ABMP Marketing & Social Media Manager
We all know that times are strange and unfamiliar right now, and we need each other. Your clients look to you for your touch; now they can look to you for positivity, education, and content. We're behind you, and so are your clients. Here are some ways to stay in touch with them on social media if your doors are temporarily closed. Remember, you're closing your doors, not your business or your connection with your clients.
Body Sense magazine is designed to educate consumers on the lasting benefits of frequent massage and bodywork and the value of good stress management. Read it, then share Body Sense magazine with your clients, specifically this recent issue, with tips for staying grounded and ways to support your immune system.

Share Massagetherapy.com articles with your clients. Popular articles include:
Share ABMP's Meditate & Move videos, which can be viewed and shared at YouTube.com/ABMPmassage. Every week, we've been showcasing self-care content: our first week featured Chopra Center-Certified Angie Parris-Raney, our second week featured Heath and Nicole Reed of Living Metta, our third week featured Cindy Williams demonstrating yoga moves, and our fourth and fifth weeks feature Angie Parris-Raney performing chair yoga and qigong.

Share massage and bodywork social media graphics from Facebook.com/ABMPpage to get your clients excited for future appointments with you.

Or share your own social media graphics that you create. You can create images for free on Canva.com. Also, here's a list of free stock photo websites.

Share with your clients that you are using your ABMP membership and learning from our 200-plus classes in the ABMP Education Center at abmp.com/ce to stay sharp during this time.

Here are healthy recipes you can make and encourage your clients to make. Now is an ideal time to explore new recipes while we're all encouraged to stay home during the pandemic. These five recipes from ASCP Skin Deep magazine contain healthy ingredients like antioxidant-rich vegetables and vitamin-rich fruits. This blog post includes recipes for kale, peach, and cabbage salad; baked oatmeal; yellow curry bowls; ginger pear smoothies; and dark-chocolate chip cookies. Most of the recipes are gluten-free and all are vegetarian.

Perform a Facebook or Instagram Live video and give your clients some self-massage tips. Let people see your face and tell them you'll reopen when it's safe to do so.
Your clients miss you as much as you miss them. Make sure to keep in touch with them.
Are you planning on using any of these tips? If so, tag us at @abmpmassage when you do!