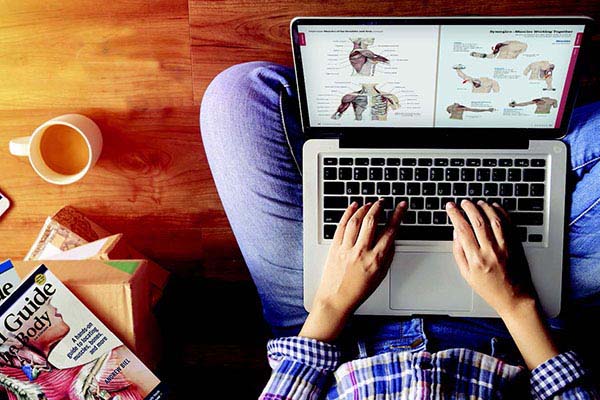 The following blog post is sponsored by Books of Discovery.
Making A&P Coursework "Stick"
Q&A with Co-Authors of Applied Anatomy & Physiology for Manual Therapists
Pat Archer and Lisa Nelson, co-authors of Applied Anatomy & Physiology for Manual Therapists, know how to make A&P content meaningful and memorable for massage therapy students. Read their advice.
Q: How can instructors help students retain A&P concepts?
A: As educators with combined decades of experience, we've learned that it's important to ask from the student's perspective "Why is it critical for me to learn this information?" and "How will it help me become a better manual therapist?" If students find the material relevant to their future hands-on work, they'll learn A&P and it will "stick" much better. That's the approach we took with Applied Anatomy & Physiology for Manual Therapists — the textbook is all about making A&P concepts relatable and relevant so they stick.
Q: Are there certain features of the textbook that can help with retention of A&P concepts?
A: Each chapter contains special features relevant to manual therapy students, helping them remember in the long term what they're learning. Manual Therapy Applications, Pathology Alerts, and "What Do You Think?" critical-thinking questions all help cement new information in students' minds and get the most out of time spent studying.
Q: How does the review guide complement your A&P textbook?
A: The accompanying Review Guide for Applied Anatomy & Physiology for Manual Therapists is fun, effective, and features a broad assortment of engaging activities and exercises for students to complete on their own or with their peers: crossword puzzles, fill-in-the-blank exercises, quizzes, and much more. When students actively engage with the content, doing quizzes or puzzles, it activates learning and anchors new concepts securely in their minds.
Listen to author Andrew Biel's interview with Pat and Lisa on youtube.com/c/BooksofDiscovery.