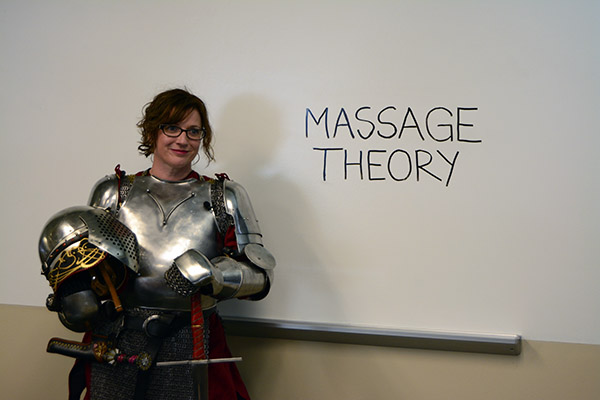 By Cindy Williams
Editor's Note: These photos are some behind-the-scenes images we shot with lead content and curriculum designer Cindy Williams while filming "Overcoming the Challenges of Modern Classroom Management: Exploring Student Behaviors," which is Course 17 in Cornerstones: The ABMP Instructor Development Program—a 25-hour interactive library of courses developed specifically for massage instructors. Remember, Cornerstones is free to the entire profession until April 30, 2023.
How important is it to you to be an exceptional instructor? Is your role as the classroom leader significant enough to you to take the time to dive deep into the best, most thoroughly researched and designed resources that are available to you? If so, Cornerstones: The ABMP Instructor Development Program is for you!
Even though teaching is incredibly rewarding and fun, it can also be very challenging. As our culture changes, student cohorts and their learning needs change. Fortunately, there is ongoing research in the field of education and neuroscience that is focused on keeping classroom leaders at the top of their game. Not only is Cornerstones based on this research, it is also designed with focused attention on the unique approaches that must be implemented in order to teach the specialized craft of massage therapy. The Cornerstones program is also rooted in decades of combined teaching experience from top massage and bodywork educators.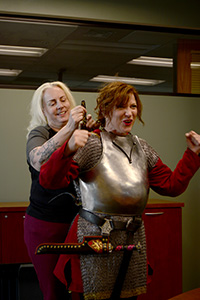 Whether you are brand new in the classroom or a seasoned professional educator, Cornerstones provides a vast array of key concepts, approaches, and skills that are absolutely necessary for guiding massage therapy students to success. Adapting to the ever-evolving needs of learners is perhaps the most important skill an instructor must develop.
Cornerstones answers imperative educational questions, such as:
How do I keep learners engaged, especially those who struggle to stay focused?
How can I structure my classes to meet the unique needs of adult learners of all ages, most notably when my classroom represents a range of both younger and older learners who all learn in different ways?
Am I a competent instructor who delivers content in the most effective ways for how current cohorts learn?
How can I provide interactive learning experiences that include the learner in the learning and prime them to be educators to their future clients?
How can I utilize the concept of scaffolding to encourage knowledge and skill acquisition while advancing learners to higher levels of learning?
What are the best ways to subjectively assess my learners' performance while considering that performing massage skills seems inherently objective?
What are proven methods for teaching soft skills, like communication and emotional intelligence, while remaining focused on the most basic, essential knowledge and skills learners must know and be able to do to be an exceptional massage therapist?
How can I manage the classroom so learners aren't derailed by drama and distraction?
Am I offering useful feedback that supports my learners' understanding of what they need to improve upon and how to make those improvements?
How do I know I'm an effective instructor?
Am I being appropriately evaluated? And, if I'm an evaluator, am I structuring and delivering evaluations in the best way for the development of my instructors?
All of these questions and more are addressed in the Cornerstones program!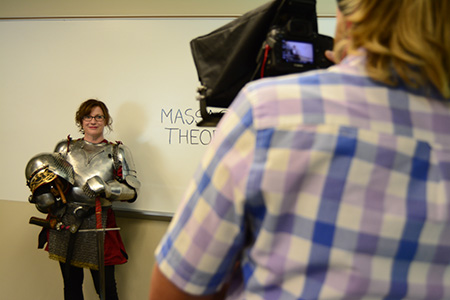 Not only does Cornerstones provide advantages to instructors within the classroom, it also supports the whole school community by getting the entire educational team on the same page with the students' needs at the forefront. Consistency and cooperation among leaders of the school community yield optimum results throughout all aspects of the student's educational experience and prepare them most effectively for their professional life.
This preparation undoubtedly filters into the greater massage profession when graduates become competent, confident, and conscientious professionals who provide service and support to their clients with respect and integrity. They demonstrate what they learned, and you are their role model!
I wish I'd had a program like Cornerstones to guide me when I was new to the classroom more than 20 years ago. Fortunately, I am an avid believer in self-directed learning, so I took it upon myself to become the most exceptional instructor I could possibly be by learning from those whom I highly respected. I had the benefit of visiting schools all over the country and listening to instructor's and administrator's challenges and triumphs. Additionally, I did the research (and continue to do so) to learn about current educational theories, answer the imperative questions, acquire creative ideas, fill in the gaps, and ensure I brought my A game in support of my students' futures. Through the Cornerstones program, we share this knowledge with massage educators, and so much more.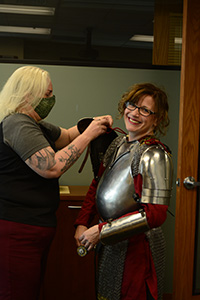 It takes time, effort, and, at times, humility (especially for veteran instructors) to grow and evolve . . . but it's worth it if you truly care about the role you have chosen as an educator and leader. No one has all the answers; however, collectively we can elevate the standards of education within our profession. Let Cornerstones: The ABMP Instructor Development Program be part of your journey.
author bio
Since 2000, Cindy Williams has been actively involved in the massage profession as a practitioner, school administrator, instructor, curriculum developer, and mentor. She was the content expert for Cornerstones: The ABMP Instructor Development Program, which launched to the profession in April 2022. Contact her at massagetherapyfortwayne@gmail.com.
Related content:
The ABMP Podcast: "Episode 293—Cornerstones: The ABMP Instructor Development Program with Bob Benson"
Check out the package of courses for Cornerstones: The ABMP Instructor Development Program.