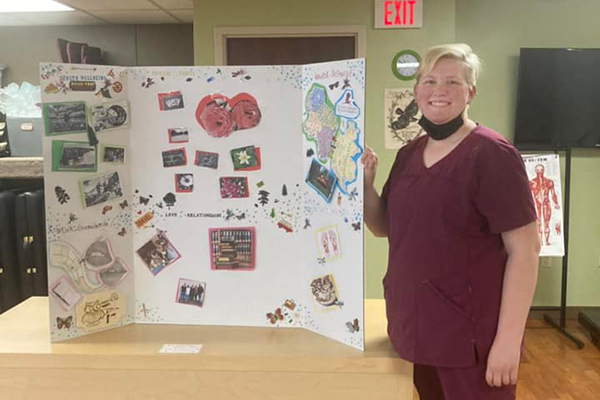 The July recipient of the Associated Bodywork & Massage Professionals (ABMP) $5,000 Monthly Student Scholarship is Ariel Burke from the Kneaded Energy School of Massage in North Carolina. We wanted to share a little bit of Ariel's story.
ABMP: Why are you attending massage school?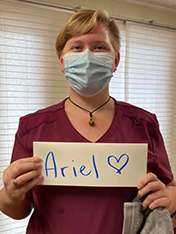 Ariel: This is an easy one. I really like to help people and massage therapy helps a lot of people lead better lives and increases their longevity. Massage therapy helps restore clients to a more relaxed and feel-good state, which improves their overall health.
ABMP: What is your career focus?
Ariel: Eventually, with some experience, I will advance my knowledge to more specialized treatments and more specific areas or specialties of massage therapy. This will allow me to do more personalized treatments for the clients.
ABMP: What does winning the scholarship mean to you?
Ariel: Honestly, it has thrown me aback. I never expected to win anything in my life. So, winning this is a blessing for sure that will help me offset the expense of the cost of school so that I can remain focused.
Congratulations, Ariel!
One lucky participant will be randomly selected for the $5,000 scholarship each month. To be eligible, students must be enrolled in an entry-level massage program and sign up for free ABMP membership at abmp.com/students! Current ABMP Student members are automatically entered to win.
Learn more about the ABMP Student Scholarship.
Related Resources
• ABMP Exam Coach Plus: MBLEx Practice Tests and Study Guide