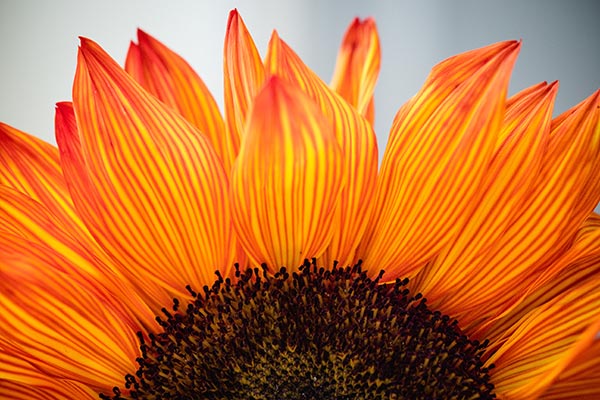 Grace and gratitude are hallmarks this time of year, but here at ABMP, these are year-round philosophies. We wanted to take a minute and share some of what we are grateful for as we bring a close to 2021.
I am grateful for the people I get to serve and the work that they do, and for the people I get to serve them with.
—Les Sweeney, ABMP President
I'm grateful that, as a massage therapist, I'm able to work with my clients to improve their physical and emotional wellness and that, as the director of professional education for ABMP, I'm able to help my colleagues around the world gain the knowledge they need to enhance their practices.
—Kristin Coverly, ABMP Director of Professional Education
I'm grateful to work with a team of people who care deeply about the success of our members.
—Alison Schmidt, ABMP Member Service Center Manager
I am so very grateful to be part of and support a profession full of passionate and gifted caregivers. Massage therapists and bodyworkers are beautiful souls!
—Lara Evans Bracciante, ABMP Sr. Director, Information Technology & Member Service Operations
One of the things I'm most grateful for is that I work in a profession that serves others in such a meaningful way. I'm inspired every day by the work of our members. Whether it's their role delivering relief to the hospice patient, helping with the injury recovery of a young athlete, teaching a new mother how to massage her newborn, or creating a safe, restorative space where clients can leave their stresses behind, I am always thankful and appreciative that I get to support such an honorable profession.
—Karrie Osborn, ABMP Sr. Editor, Education and Project Management
I am grateful for my role in ABMP because we support small businesses.
—Amy Rowe, ABMP Graphic Designer
I'm grateful for our member service team. We are a family, and we truly look out for one another. The care we have for one another and the gratitude we share as a team is contagious. It extends to our members in the quality of service we are able to provide for them. And it comes full circle in the gratitude we receive from our members consistently. I am proud of the level of service we provide, and the place of true care that it stems from.
—Susan Adcock, ABMP Member Services Representative
As someone who started working for ABMP during the pandemic, I'm grateful for the entire team for being so welcoming and friendly. I'm grateful that our entire staff became vaccinated to allow us to return to office to work a hybrid schedule. Working in the office has allowed me to deepen my relationships with coworkers and truly appreciate the people behind this company. I feel so fulfilled by our work and am reminded of this every day.
—Morgan Palmer, ABMP Digital Marketing Coordinator
I am grateful for being a part of ABMP because I am contributing to the community of professionals.
—Ding Liang, ABMP Marketing Data Analyst
I am so very grateful for our ABMP team and how they're supporting our treasured members during the pandemic. Honestly, our members needed us more than ever when they couldn't practice, beginning in March 2020. As the country reopened, we've all come together as a community focusing on COVID-19 protocols, legislative guidance, and online continuing education. We're dedicated to stewarding the profession during these tough times and ensuring the safety and availability of therapeutic massage and bodywork.
—Leslie Young, ABMP Senior Director, Human Resources, Administration, and Outreach
It is an honor to represent ABMP and connect with employers throughout the country and guide them in becoming a truly great employer of choice for our amazing ABMP members!
—Jen Nickerson, ABMP Affinity Relations Specialist
I am grateful for my work family! I feel supported and loved! ABMP is a great place to work!
—Jacqui Arata, ABMP Member Services Representative, Insurance Coordinator
I am grateful to the profession, because I am heard each time I enter a massage or bodywork session.
—Amy Klein, ABMP Art Director
I'm grateful to our community of healing professionals who give their hearts and hands to make our world a little more kind and compassionate. And I'm thankful to have been part of a team for the past 19+ years helping to support their mission.
—Angie Parris-Raney, ABMP Advertising Director
I'm grateful to be able to help students and schools with tools to study for and pass the MBLEx. ABMP has so many resources, I wish I would have known about them when I was in school.
—Becci McCormack, ABMP School Liaison
I'm grateful every day for our members and the therapeutic touch they provide millions of clients each year. I'm grateful for my role at ABMP because our team is able to do the work to help support this wonderful profession. And I'm grateful for the massage and bodywork profession because of the collective stressbusting that occurs each and every day in thousands of sessions all across the country.
—Darren Buford, ABMP Sr. Director, Communications; Editor-in-Chief Massage & Bodywork
If you'd like to join us in practicing gratitude, we have the following guided meditations available from our "Meditate & Move" series: