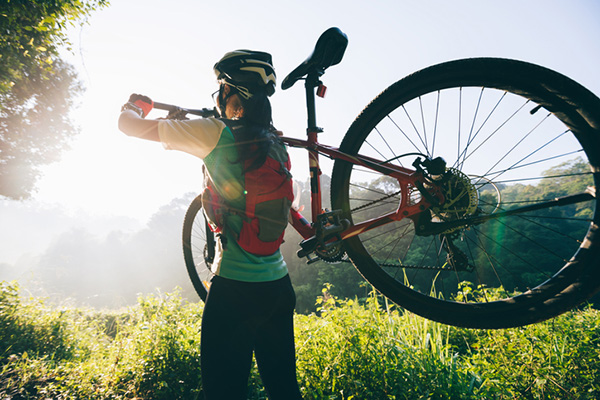 The following blog post is sponsored by ExpertVoice.
What is ExpertVoice?
ExpertVoice is designed to connect experts with each other as well as with name brands in outdoor apparel and equipment, fitness, health, and wellness. This community of over a million experts ranges from health-care professionals to rock-climbing athletes, from yoga instructors to wilderness guides, and from physical therapists to beauty professionals. Experts in the community can enjoy a unique connection with their favorite brands through insider access and exclusive pricing.
Why should I join ExpertVoice?
First, members of ExpertVoice get a unique connection to top name-brands like Coola, Oakley, Burley, ProBar, and Hydroflask—brands that are searching for experts like you. These brands offer what we call Edu-Games. Edu-Games are where experts can get a deep dive into the brand's story, how products are made, and unique product features. On top of the insider information, brands also offer exclusive pro pricing to ExpertVoice members of up to 60 percent off. So, not only will you learn about their products, you'll also get hands-on, insider experience with them.
Next, ExpertVoice is a place to connect with other professionals from your field. They may be thousands of miles away, but in this community, you can easily share pictures, experiences, and product recommendations with each other. Have a question for other experts? This is the perfect place for that too.
Why am I seeing this?
Why? Because you are a professional and an expert in your field. Brands are looking for you. Your friends, family, colleagues and clients all recognize you and your expertise. Simply put, you're an advocate for their experience. Brands want to connect with you so that you can learn about them and their products. By learning through Edu-Games and getting firsthand experience, you can be a knowledgeable representative for your favorite brands. So when someone asks you about compression clothing, treatments for recovery, supplement information, skin care, or anything else, you'll always know what's best.
What brands will I get access to, and how many?
Brand access can differ between experts. Different brands want to reach different members from different categories. For example, a fitness and training instructor is likely to see brands like Cellucor, Brooks, Nuun, and other brands related to their field. As our members continue to strive to be great experts, our brand list continues to grow. Brands are also always looking to expand their circle, so stay up to date on ExpertVoice.com to see what brands you can get access to.
What's the catch?
ExpertVoice membership is free. As long as you are a member of ABMP, you will qualify for an ExpertVoice account. You can expect no sign-up fees or membership fees from ExpertVoice. It's not too good to be true. So, what's the catch?
It's simple: Share your knowledge. With what you've learned, test out the products and see how they perform. Afterward, share your thoughts on ExpertVoice. These aren't just product reviews—we call them expert recommendations. You can share how you used the product, pictures of your experience, what you think about the product, and just about anything. Brands are noticing and they're collecting your voices.
How do I join?
Signing up is easy. Log into your account on ABMP.com and navigate to the "Member Benefits" section. Find the link to sign up for ExpertVoice. Follow the instructions, and easy as that, you're in.