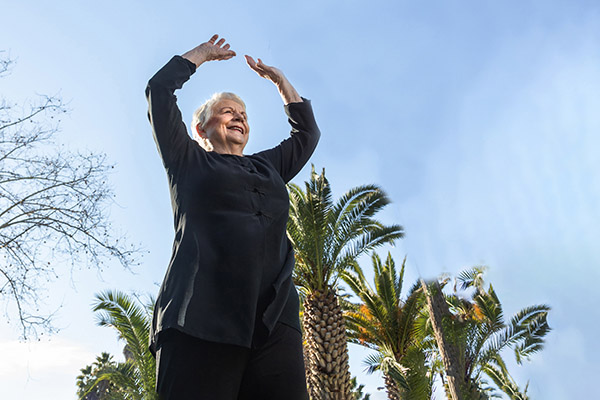 Lee Hodges practices in Calistoga, California. After starting as an esthetician in her sister's spa and finding her favorite part was massaging her clients, Hodges went all in on massage therapy. She started more than 30 years ago (in 1991), and the 83-year-old still has no plans to stop.
Hodges was featured in "Faces of Bodywork" in the March/April 2023 issue of Massage & Bodywork magazine. Learn more about her love for massage therapy and how she keeps going and going.
Q: How have you addressed self-care to allow you to practice for so long?
A: I certainly don't plan to "retire." I enjoy my connection with people. Right now, I have good energy. At 83 years old, I'm not on one prescription medication. I stay on herbs and vitamins and high nutrition. As long as I have energy, it's something I want to do because it's connection with people, and I like that. I like helping people. It not only helps them, but it helps me to give to them.
Q: Who were some of the key figures you learned from?
A: Over the years, I have continued my education with people like Til Luchau, Tom Myers, Leon Chaitow, Judith Aston, and Stuart Taws.
Q: What do you love about what you do?
A: I love learning and I learn something new with every person on my table. I love helping people regain a pain-free life.