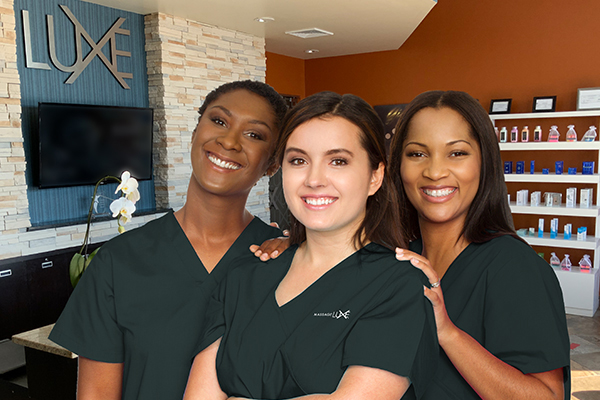 The following blog is sponsored by Massage LuXe.
How does working at MassageLuXe benefit a massage therapist's career?
Working at a MassageLuXe franchise offers a myriad of benefits for massage therapists, fostering a rewarding and fulfilling career. As a massage therapist, joining the MassageLuXe team opens doors to professional growth and personal development, thanks to the following advantages:
Clientele and Exposure: As a reputable and established brand in the industry, MassageLuXe attracts a diverse clientele, giving you the opportunity to work with a wide range of individuals seeking relaxation and therapeutic treatments. This exposure enhances your skills and understanding of various massage techniques.
Continuing Education: At MassageLuXe, we prioritize the growth and improvement of our massage therapists. Through ongoing training and continuing education programs, therapists will stay up to date with the latest trends and advancements in massage therapy. This commitment to learning enables you to offer the best service possible to your clients.
Supportive Work Environment: Our franchise is built on a foundation of support and respect for our therapists. We foster a positive work environment where you can thrive, collaborate with colleagues, and feel valued as a vital member of our team.
Flexibility and Work-Life Balance: We understand the importance of work-life balance for our massage therapists. MassageLuXe offers flexible scheduling options, letting you manage your time effectively and maintain a healthy work-life balance.
Competitive Compensation and Incentives: Your hard work and dedication deserve recognition. As a MassageLuXe massage therapist, you'll enjoy competitive compensation packages and have the potential to earn incentives based on your performance.
Marketing and Scheduling: Working as a massage therapist inside of a franchised MassageLuXe spa allows you the freedom to focus on your clients instead of worrying about booking your schedule, purchasing supplies, or marketing your services. You can focus on what you do best—making people feel relaxed.
What sets MassageLuXe apart from other studios?
The MassageLuXe difference is our dedication to delivering a luxurious experience, our focus on client wellness, the expertise of our highly trained therapists, and our commitment to providing a supportive and professional work environment. As a MassageLuXe massage therapist, you'll have the opportunity to further build our exceptional reputation while enjoying a rewarding and fulfilling career in the world of massage therapy.
What types of growth opportunities are available for massage therapists at MassageLuXe?
MassageLuXe is committed to internal growth and often promotes from within. As you build your career with MassageLuXe, you'll have opportunities to take on leadership roles or explore other career paths within the company.
To learn more, visit massageluxe.com.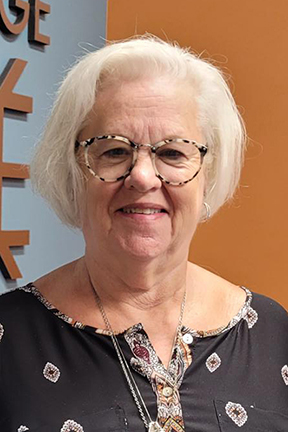 Terrie Yardley-Nohr, LMT. Director of Massage Therapy, Massage Luxe International.