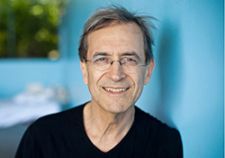 Our Advice from the Pros series of blog posts will highlight one of the leaders in the massage and bodywork field once a week. Ben Benjamin, PhD, is our featured expert this week.
Ben E. Benjamin holds a PhD in sports medicine. He has been in private practice for more than 50 years and teaches throughout the country on orthopedic massage. He is the author of Listen to Your Pain (Penguin Books, 2007), Are You Tense (Pantheon, 1978), and Exercise Without Injury (MTI, 1979), and co-author of Ethics of Touch (Sohnen-Moe Associates, 2013).
My most effective client retention strategy is …
Ben Benjamin: To always spend the time to take a complete history and understand the client's goals before beginning treatment and being honest with that client if they would not benefit from my work.
The customer service experience that taught me the most about how to treat my own clients is …
Ben Benjamin: Working with medical practitioners who were honest about what they knew and didn't know, and who always followed up on what they said they would do.
The technology tool that has benefited my practice the most is …
Ben Benjamin: Schedulicity online scheduling system. It's easy and quick for both me and my clients to use. And it has great technical support both in setting up an account and maintaining it.
My marketing advice for therapists is …
Ben Benjamin: Honestly talk to people about what you do and share the excitement you feel—whether that be one on one, in a networking situation, in promotional emails, or on social media.
This blog was created from Massage & Bodywork's July/August 2017 Business Side column "Advice from the Pros."