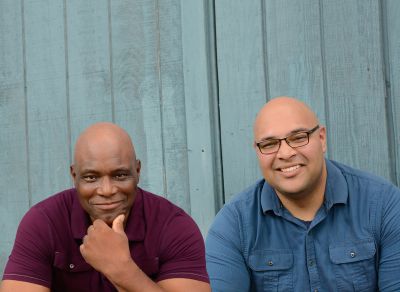 The ABMP Member Profiles we showcase in Massage & Bodywork magazine give our members a chance to get to know their therapist colleagues on a deeper level. However, due to space constraints, we sometimes have to leave out interesting details of a member's story.
Here are some outtakes from our September/October 2017 ABMP Member Profile for Derek and Ephraim Oliver.
What has been your most rewarding professional experience?
Ephraim: When I worked for a local hospice, one of my clients at the time received no other form of pain management aside from her weekly massage. When I ran into her family several years later, they told me that the only time she didn't complain of pain was for the 3 or 4 days following her massage.
Derek: A client came in one evening diagnosed with congestive heart failure and was supposed to die that night. I worked on him for about a year! It has been four years since then and he is fine.
What do you like to do in your free time outside of massage?
Ephraim: I really enjoy outdoor activities like hiking and kayaking.
Derek: In my free time I preach about the good news of the kingdom, where all health issues will be taken care of. I also hike and swim.
What advice do you have for new therapists just starting out?
Ephraim: Never stop learning. This keeps your enthusiasm for the profession strong. One of the things I've realized is that the more I learn about massage and the human body, the more I enjoy the work.
Derek: Don't give up and don't think too big. Make sure you learn about the body first before you learn technique, because the more you know about the body the better you'll use your technique. Never stop learning, and work with others who know the art.
What drew you to massage therapy?
Ephraim: I can say that one of the reasons I enjoy massage therapy so much is because of the enthusiasm my father had for the work when I was growing up.
Derek: I always wanted to be able to help somebody who was ill, so when I observed someone who was doing this type of therapy, I got involved.