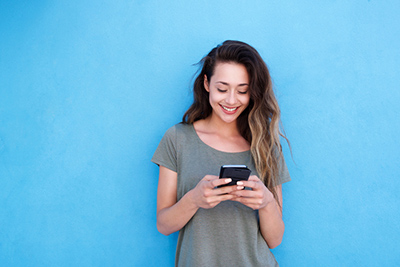 The following blog is sponsored by Schedulista.
Schedulista makes online scheduling software for massage therapists. Since 2012, we've been helping business owners get started with online scheduling. We've spoken to a lot of business owners over the years, and we've noticed some common misconceptions we hear from people who have never used online scheduling.
1. "I will lose control of my schedule."
Do you work nontraditional hours? Does your availability change every day? Your scheduling solution should adapt to the way you work. Many online schedulers allow you to customize your schedule and block off times when you're unavailable. If this is important to you, you'll want to look for the ability to change work hours on a day-by-day basis and/or the ability to create personal appointments to block out time on your calendar. This is easier to do if the scheduling solution has a mobile app so you can make these schedule changes from anywhere.
One thing to note: most online schedulers don't reveal your actual schedule; they just show a list of available times, so your clients won't know if you have a full schedule or if you're at the beach.
2. "Clients will be able to schedule back-to-back appointments, leaving me without a break."
If you want breaks between your appointments, you'll need to make sure the solution you choose supports either set-up time or clean-up time (or both).
You might even want breaks of different lengths between different types of services (e.g., a longer break after a 90-minute massage). If having different break lengths is important to you, you'll want to make sure your scheduling solution provides per-service set-up/clean-up times.
Don't forget to take regular breaks so you can keep doing what you love!
3. "It will take the personal connection out of my business."
Online scheduling handles the tedious, time-consuming parts of booking clients and frees up your time to do other things, like talking to your clients about anything other than scheduling!
If you're worried about keeping the personal touch, you can customize your scheduling page to show off your brand (e.g., colors, fonts, images, etc.).
4. "I need a website to use online scheduling."
Contrary to common perception, you don't need a website to use online scheduling. Many massage therapists these days use Instagram or Facebook as their primary internet presence. Or even word of mouth.
When you set up your online scheduling, you'll get a link you can share with your clients (e.g., Book with Casey). You can add it to your social media profiles, your email newsletter, or even your business card.
5. "Online scheduling is hard to set up."
Some online scheduling solutions are easier to set up than others, but in general, it shouldn't be too daunting.
The hardest part will be finding a solution with the features you need for your business. One recommendation we'd give is to find a company that can help you when you get stuck. Even more important, you'll want someone to talk to on the phone to make sure the solution offers everything you need before you buy.
Give us a call to see if Schedulista will work for your business: 800-419-1672. We're around Monday through Friday, 9:00 a.m. to 5:00 p.m. PT.
*Schedulista offers ABMP members a 50 percent discount for the first six months.