Your study experience is about to get more efficient with a faster version of ABMP Exam Coach, improved MBLEx quiz/exam results that include correct answers, and more detailed tracking to help you monitor your progress!
If you already have ABMP Exam Coach, you might see a short delay after the updates are made.
If you don't have ABMP Exam Coach, you can learn more about the best MBLEx test prep program in the profession at www.abmp.com/examcoach.
Here is an overview of the exciting new changes:
Correct Answers Now Viewable
Example: Quiz Summary with Correct Answers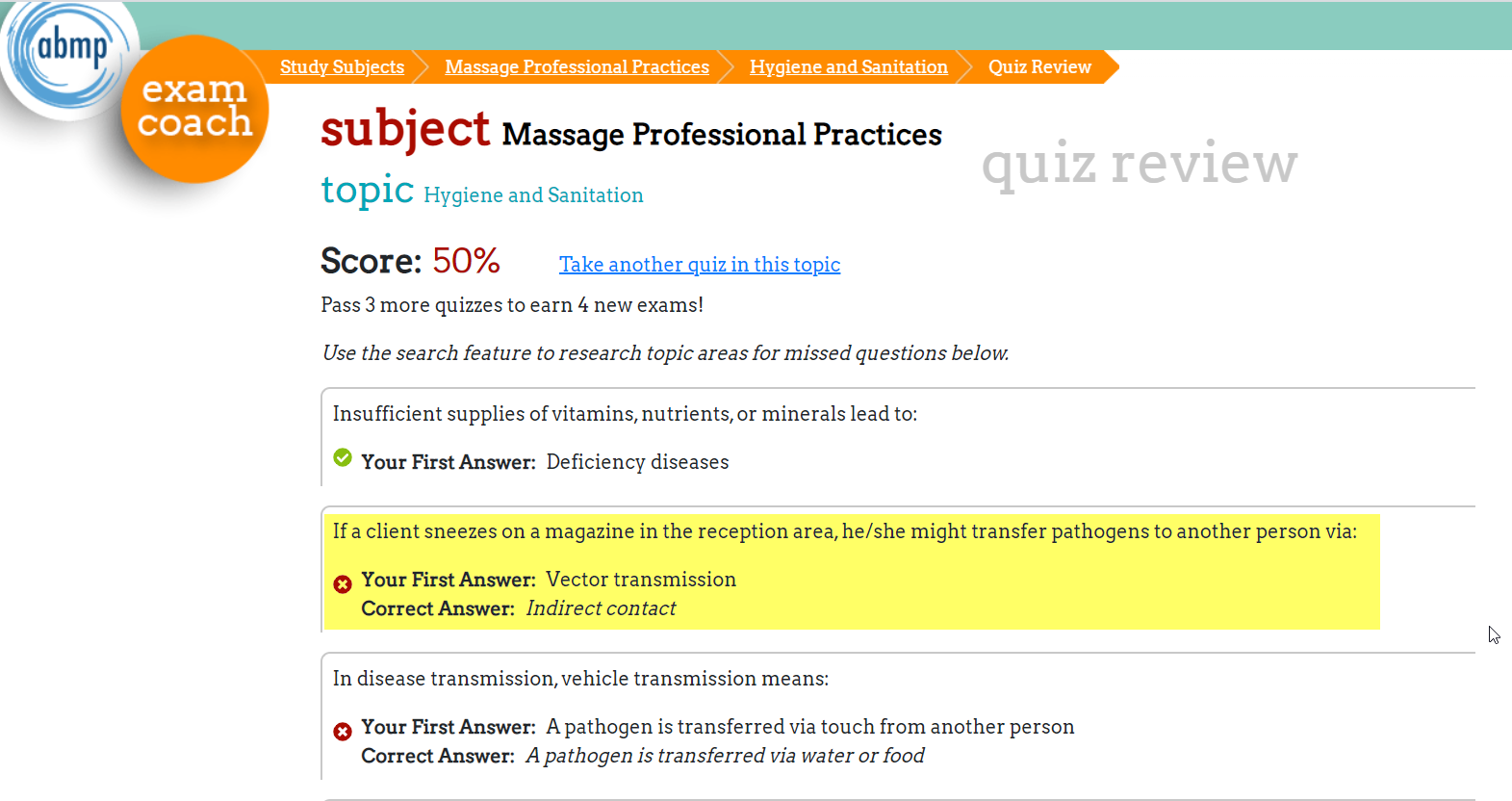 Example: Practice MBLEx Exam Summary with Correct Answers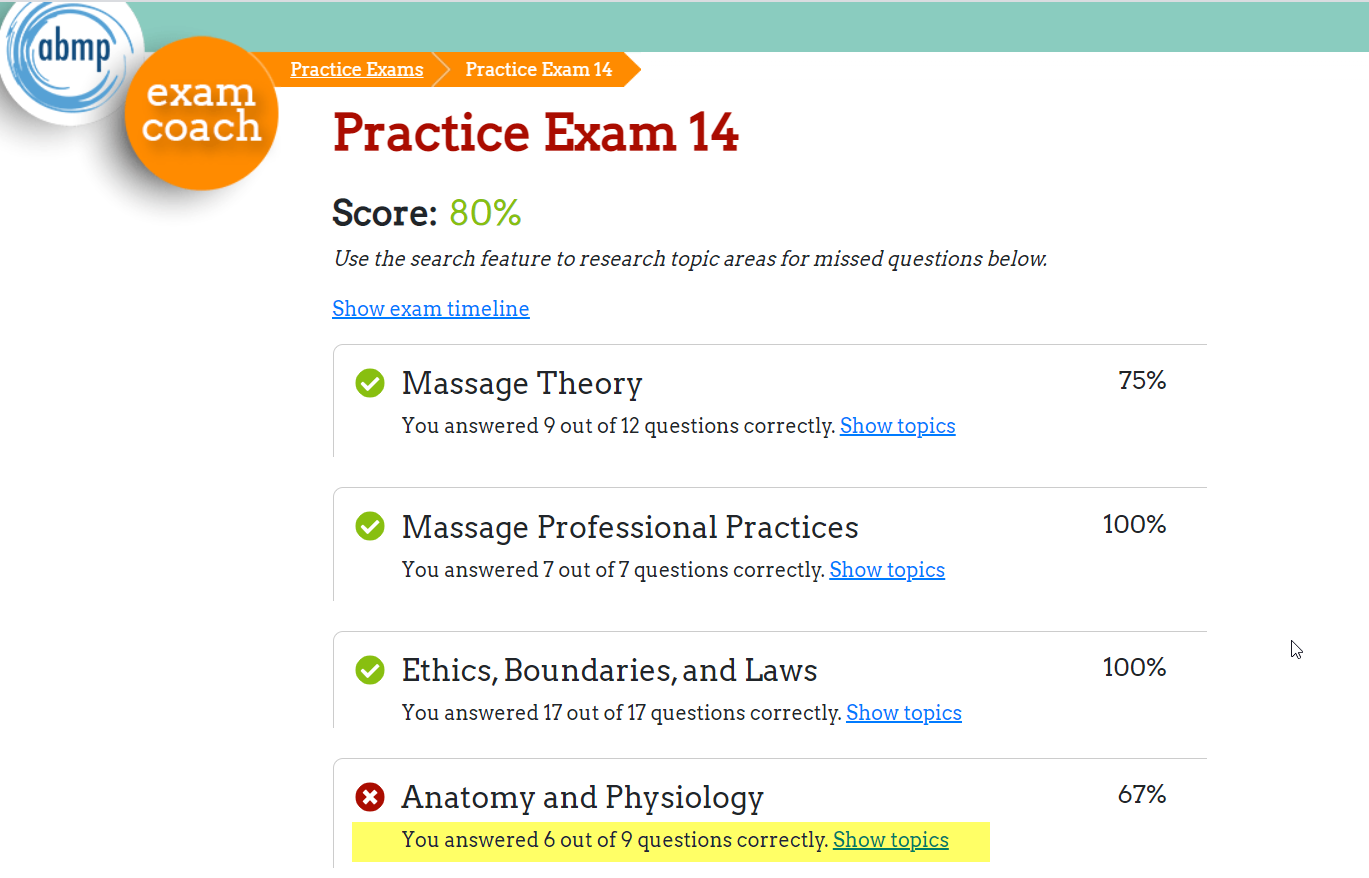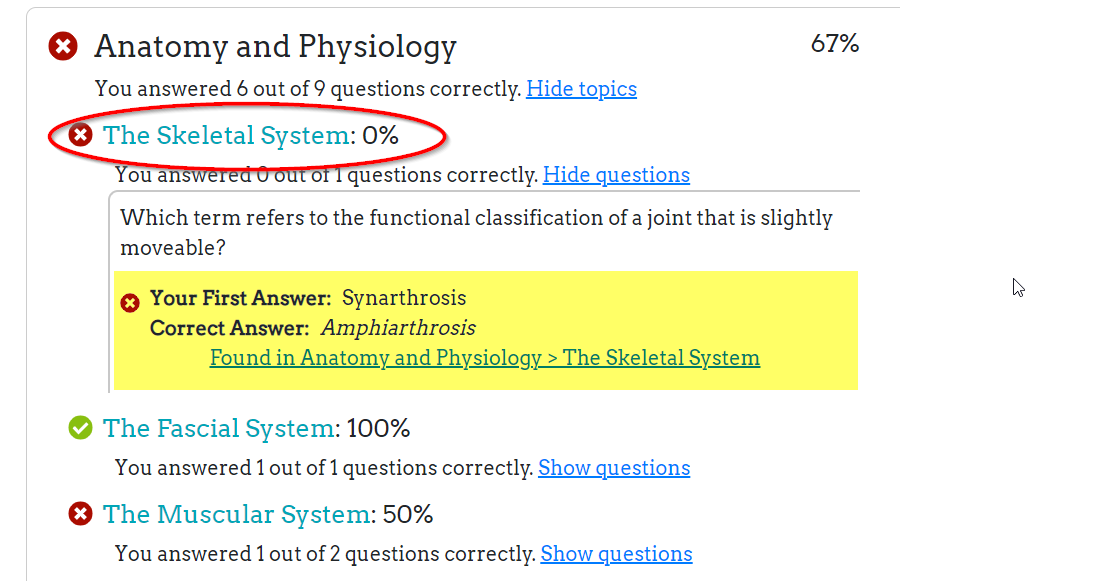 Enhanced Progress Tracking
Example: Flash cards with Progress Count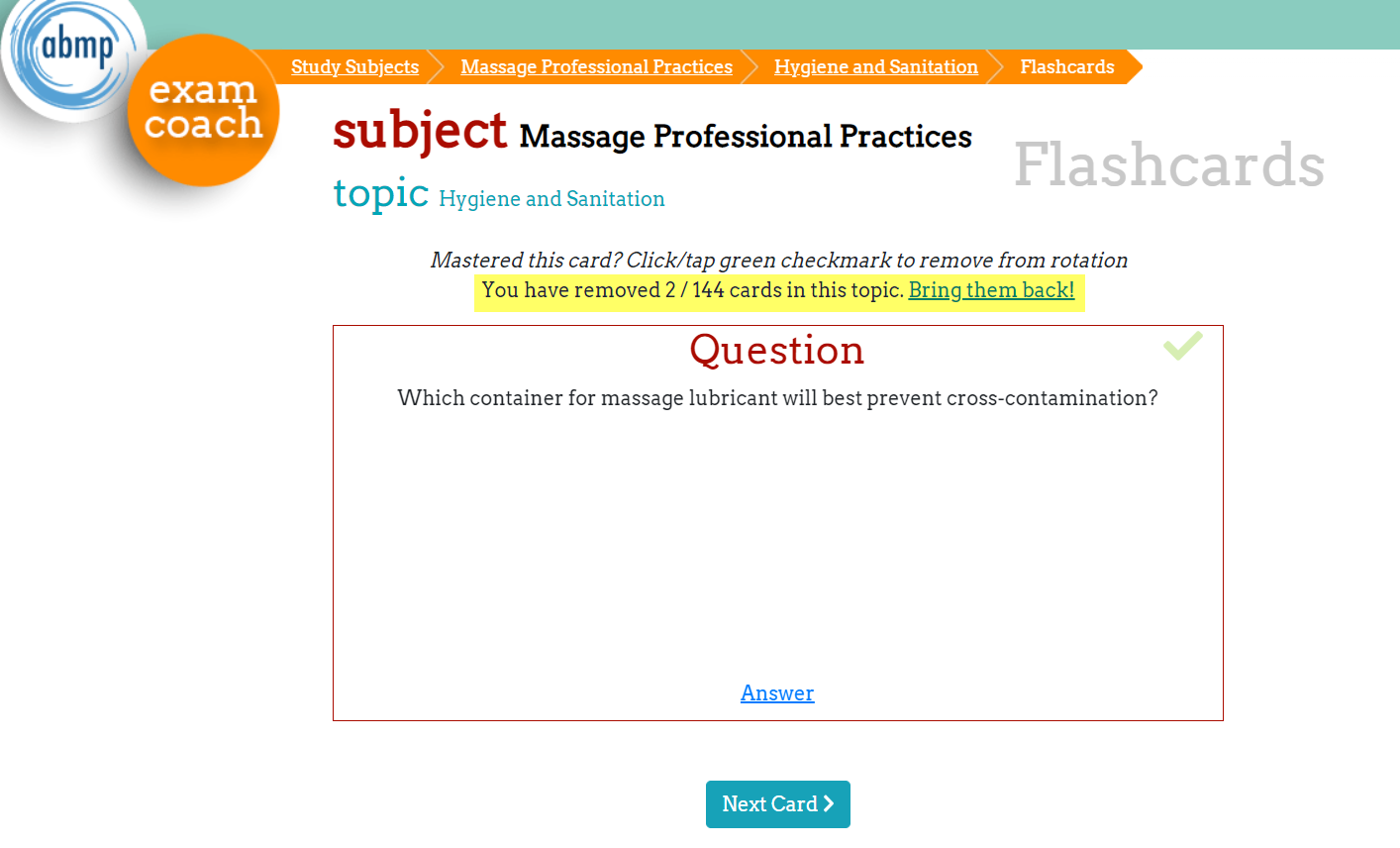 Example: Enhanced "My Activity" View
Bring back hidden flashcards and quiz questions
Last reviewed date for each topic
Quickly see topic quizzes taken and the number passed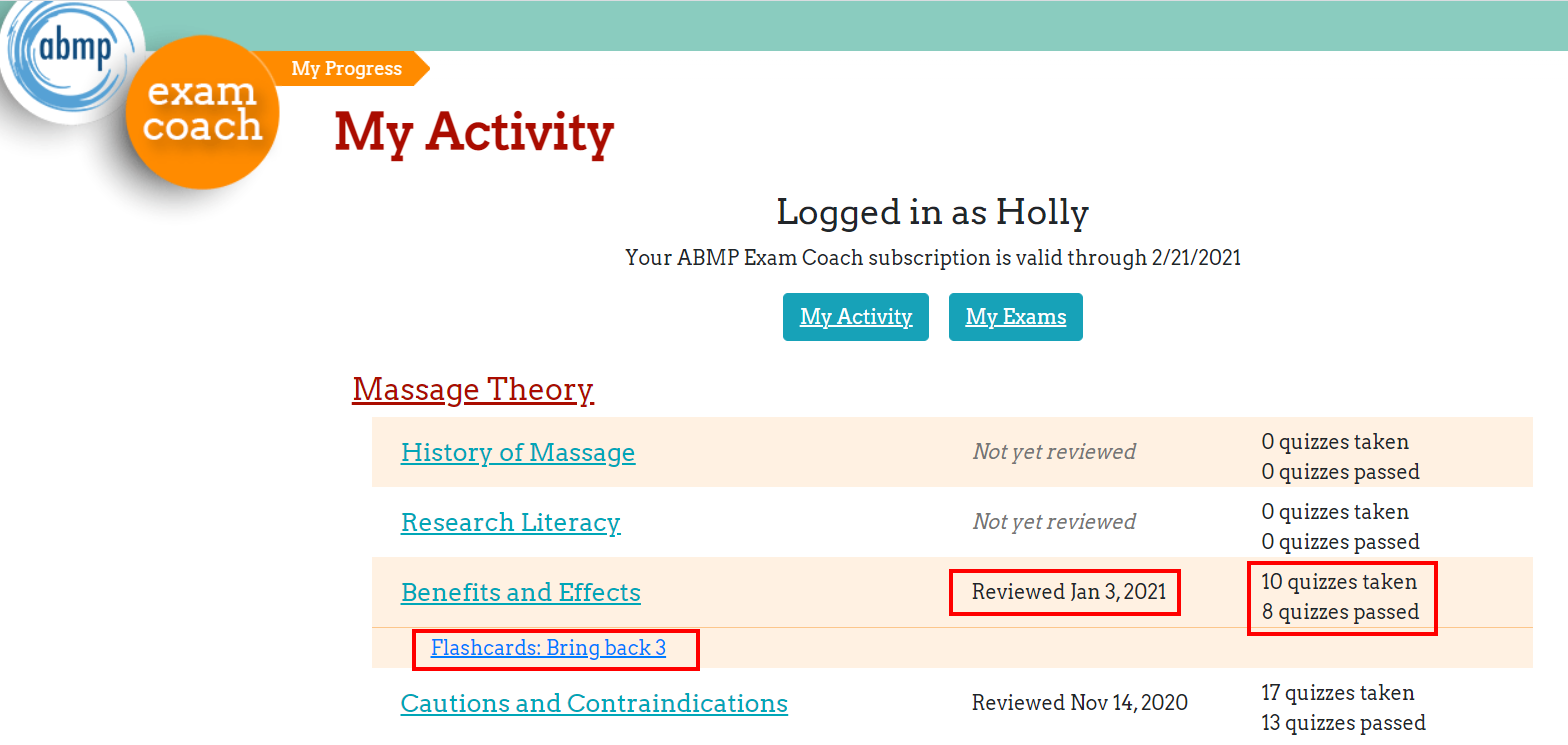 Example: Enhanced Search Feature
Search results are divided into 2 categories: Flash cards and Terminology
Easily research flash card questions and terminology to better understand incorrect answers
Use the topic link to study a topic area further and review pronunciation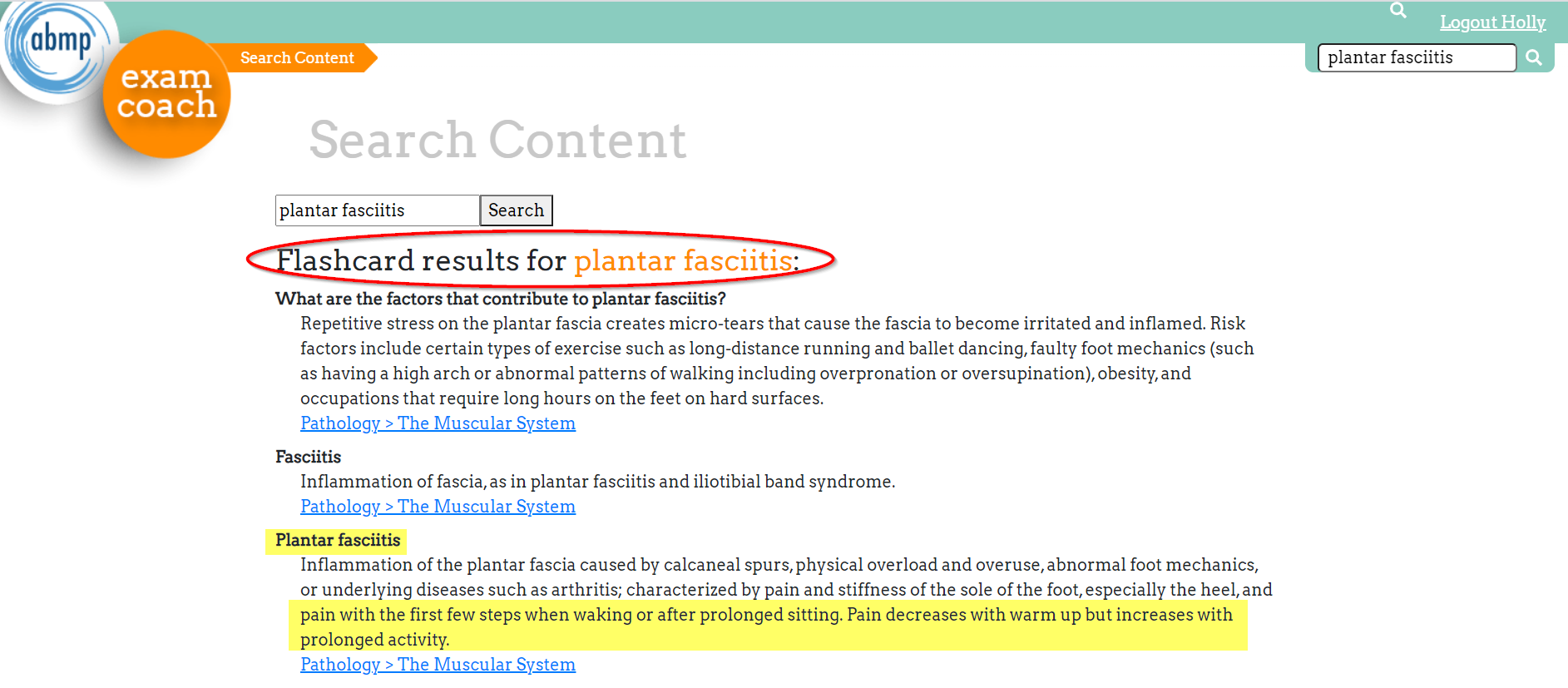 We hope you enjoy these new features of ABMP Exam Coach!