Asian Reflexology: Traditional Chinese, Thai, and Japanese Shiatsu Approaches for the Feet
with Heath and Nicole Reed
Course Date/Time: Wednesday, October 27, 11:45 p.m. – 1:00 p.m. Mountain Time
Course Description: Learn ancient healing techniques from around the world to work the reflex pressure points of the feet and meridians of the lower legs to balance major energy channels and impact the whole body. Grow your technique toolbox with multiple foot reflexology routines—to use as stand-alone protocols or integrate into any full-body session—that blend the modern Western reflexology chart with reflexive touch therapies inspired by traditional Chinese medicine, Thai massage, and Japanese shiatsu.
CE Hours: 1
Presenter Bios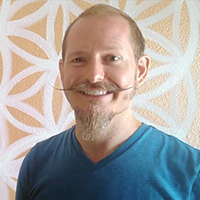 Event Information
This online education conference focuses on essential tools for the upper body on day one and the lower body on day two. Don't miss this opportunity to interact with the course instructors live online, learn tools to help your practice, and connect with your massage and bodywork community! This event—including 6 hours of CE—is free for ABMP members and just $99 for nonmembers!
Your event registration gives you access to all of the presentations and course replays after the event.