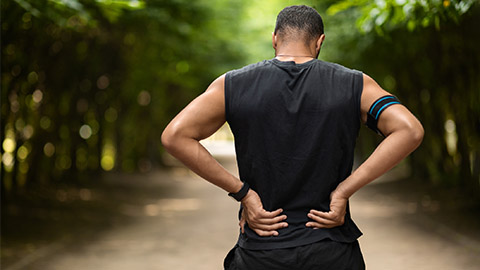 Traveling the world as a sports massage therapist sounds like a dream for many. For Jim Anderson, who recently worked as a massage therapist for Team USA at the 2021 UCI Road World Cycling Championships in Belgium, it's so much more than just the hands-on work. In this episode of The ABMP Podcast, Darren and Kristin speak with Jim about being the soigneur for professional cycling teams, what a typical session looks like, and the challenges he faces while being on the road for more than 150 days a year.
Author Images: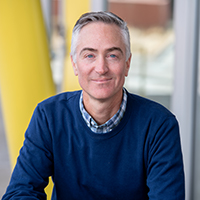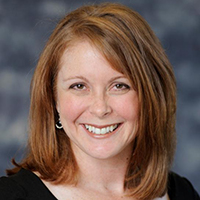 Sponsors:
Anatomy Trains: www.anatomytrains.com 
Touch America: www.touchamerica.com
Zibby Media: www.zibbymedia.com
Anatomy Trains is a global leader in online anatomy education and also provides in-classroom certification programs for structural integration in the US, Canada, Australia, Europe, Japan, and China, as well as fresh-tissue cadaver dissection labs and weekend courses. The work of Anatomy Trains originated with founder Tom Myers, who mapped the human body into 13 myofascial meridians in his original book, currently in its fourth edition and translated into 12 languages. The principles of Anatomy Trains are used by osteopaths, physical therapists, bodyworkers, massage therapists, personal trainers, yoga, Pilates, Gyrotonics, and other body-minded manual therapists and movement professionals. Anatomy Trains inspires these practitioners to work with holistic anatomy in treating system-wide patterns to provide improved client outcomes in terms of structure and function.            
Website: anatomytrains.com         
Email: info@anatomytrains.com          
Facebook: facebook.com/AnatomyTrains         
Instagram: www.instagram.com/anatomytrainsofficial
YouTube: https://www.youtube.com/channel/UC2g6TOEFrX4b-CigknssKHA  
Zibby Media is a women-led company dedicated to deepening the connections between readers, authors, and each other. We do so by offering many ways to connect—even for those who don't have time to read. Founded by Zibby Owens, author, podcaster, publisher, bookstore owner, CEO, and mother of four, Zibby Media includes a publishing house, a magazine, podcasts, retreats, classes, a book club, salon events, and an independent bookstore with frequent author events. If you have ever loved a book, you're in the right place.
Learn more at zibbymedia.com
Follow us on instagram: https://www.instagram.com/zibbybooks/?hl=en
Listen to the podcast @momsdonthavetimetoreadbooks
Read the magazine @zibbymag
TouchAmerica is a leading manufacturer of professional grade wellness furniture, bodywork tables, halotherapy suites, hydrotherapy equipment, sound bathing loungers, and other related products. At TouchAmerica, we believe in a future where good health and vitality are common in all aspects of living. Promoting the positive power of conscious touch is at the core of our vision. We hope our products help add a touch of functional elegance to your massage & spa work environment. ABMP members receive 20% off all standard products. Discounts do not apply to salt or special-order SKUs.
Visit https://www.touchamerica.com/ or Call 800 67 TOUCH and use code touchABMP*.
Reach out today and feel the TouchAmerica difference!
Full Transcript:
0:00:00.0 Speaker 1: Are you a massage or bodywork practitioner who's interested in equipment or amenities for your business? TouchAmerica wants to save you money while providing quality equipment backed by personalized customer service from our family-owned company in North Carolina. TouchAmerica offers a full lineup of treatment tables to go along with halotherapy design and supplies, shirodhara kits, speakerless sound equipment, relaxation loungers and more. Receive a 20% discount at touchamerica.com by applying your ABMP member discount code found on abmp.com/discounts. Visit touchamerica.com today.
[music]
0:00:50.5 Darren Buford: I'm Darren Buford.
0:00:51.5 Kristin Coverly: And I'm Kristin Coverly.
0:00:52.9 DB: And welcome to the ABMP podcast, a podcast where we speak with the massage and body work profession. Listeners, our word of the day is soigneur. And our guest is Jim Anderson. And I have a feeling we're gonna learn a little bit about what that term means. Jim is a licensed massage therapist in Oregon since 2021 and has been working with professional athletes for several years in North America and Europe. When he is not traveling 150 days a year, what? He lives and works in Portland, Oregon at several wellness and chiropractic clinics. He has worked with professional cycling teams and provides massage therapy, race day support and logistics for athletes at events throughout North America and Europe. Jim recently worked with major races throughout the Middle East in the UAE, along with races in Italy, France, and Germany. He recently worked as a therapist for Team USA at the 2021 UCI Road World Cycling Championships in Belgium. Earlier in Jim's career, he worked as a graphic designer, working contract freelance as an employee for brands like Adidas, Nike, Amazon, and Rite Aid pharmacy. He continues to do that part-time, combining massage work and design work when he is home and not traveling. Hello Jim and hello Kristin.
0:02:10.1 Jim Anderson: Hello. Thank you for having me.
0:02:11.5 KC: Jim. Thank you so much for being with us. We're thrilled to talk to you today and we're gonna start by getting to know you a little bit better. So I wanna make sure our listeners understand who you are and what you do. So we're gonna start with your story. We're very curious what came first. It's a little chicken and the egg, graphic design, massage therapy, massage for athletes, travel? Why cycling? We have so many questions, so go ahead and give us your story.
0:02:37.6 JA: Great. Well, so cycling probably came first, was very active in bicycling, competitive and also just for fun, recreation and for just general exercise and getting around. And then when I... Undergrad degree, I received that from the University of Oregon in visual design and then I went into a career of graphic design which was really a very interesting career that's changed quite a bit and has been really good for me. And really a very creative outlet. But then I was also always involved in cycling still and I was, organizing events and being involved with cycling clubs. And I also was receiving massage and I was interested in working more for the athletes and being more involved in massage 'cause I've always had that as a... Really part of my just wellness and taking care of myself. So then I decided to start studying it and received my massage certification from the Oregon School of Massage. And then during that same kind of time I was also working with cycling teams. So I was in school, but then also working as massage therapist at events and races. Kind of like a internship type of thing, but I was also doing the massage. So that's how it came to be. And I've moved on to some bigger teams and traveling to more and more events.
0:04:12.5 DB: So Jim, when we have guests on that have done extraordinary things, I know our listeners want to know what a typical day in the life is like. So not massage yet, we'll hold that for just a second. What's it like working for a cycling team? And can you get to the specifics of just walking us through a race event or what your day-to-day life might be like out on the road?
0:04:34.2 JA: It's you're working with a large staff group of people, you're working alongside of mechanics and you're collaborating with your other soigneurs, your other massage therapists. There's also usually a chiropractor that's with us and a medical doctor. So a typical day, if we're just arriving at an event, we tend to... We have to get everything organized. We have to get... There might be some airport pickups for the riders, getting everybody into the hotel, getting everybody to their rooms. That can be upwards to 15, 20 rooms, something like that. And there's about 20-some people to get organized, which is also part of the job when I'm on the road is also organizing the hotel and taking care of the riders and making sure that they're specifically taken care of. And then there's things like coordinating meals, attending to any of the riders' needs, taking care of their laundry, of their uniforms, filling the bottles that they use for training, making sure they have the proper recovery drink, and all sorts of things that they need for performing at their best.
0:05:47.0 JA: And then also usually after the training or if there's a race we do massage in the evening, sometimes five, sometimes six of us that they kind of spread out and then the riders will go to dinner and then we continue working a little bit longer and making sure things are taken care of. And then usually we will go to dinner and the day starts sometimes around 6:30, 7:00 in the morning then we're in throughout the day, we're in the race. We go to different places on the race course and then we'll meet them at the finish and then we will finish our day. Probably going to bed around 11:00, sometimes 12:00. So it's very long days.
0:06:30.8 KC: Phew.
[laughter]
0:06:31.7 DB: Yeah. Yeah. I'm exhausted already. [laughter] so Jim, a soigneur's job is so much more than just massage therapy.
0:06:42.6 JA: Right. Correct. So just the one hour that's the most... One of the most important hours I call it, when I tell people what I do, is the massage. And usually we are working anywheres from 35 to 45 minutes, sometimes 50 minutes if we have time, sometimes an hour if it's available to us and a quick intake prior and then get them on the table and get them started. And there's everything from the laundry to making sure they have their meals organized and the hotel is organized and all the rooms are ready to go upon arrival for the team.
0:07:25.4 KC: Let's take a short break to hear a word from our sponsors.
0:07:28.8 S1: Anatomy Trains is excited to be back in-person in the lab with Anatomy Trains author Tom Myers and master dissector Todd Garcia at the Laboratories for Anatomical Enlightenment in Boulder, Colorado. Join us for a new four-day in-person fascial dissection intensive, October 24 to 27, 2023, where you'll have the unique opportunity to see in the most natural conditions possible and dissect for yourself what's under the skin. Visit anatomytrains.com for details.
0:08:11.9 S1: Zibby Books is thrilled to bring you 'Super Bloom' by Megan Tady, an award-winning novel about a massage therapist and her colleagues who decide to rewrite their story. When Joan meets a difficult client with an interesting proposal, she goes undercover at a Vermont spa to call fun, informative details about the experience. For anyone who has ever been in a massage room, Super Bloom will delight and entertain you. Learn more at zibbymedia.com. Let's get back to our conversation.
0:08:45.7 KC: I'm curious about a couple things. First of all, what type of techniques are you doing? I'm sure it varies based on what that individual client and athlete needs, but I'm also curious, do you have the opportunity to work with them pre-event in the days prior or post-event in the days following? Can you tell us a little bit more about the massage aspect specifically?
0:09:06.1 JA: Okay, great. Yeah, that's a really good question, specifically for the massage part of the soigneur's job which is, soigneur is a French word for caretaker. And so that's kind of overall the caretaker for the riders specifically. But we will typically arrive at an event two, sometimes for the bigger races, sometimes three days, before, I'll do an intake and I'll see if there's any lingering problems that they've had or anything that they need specifically worked on coming into the event. And that usually just takes a few minutes and then I'm working with them just those few days before. It's usually pretty relaxed. There's not a lot of... The stress of the race hasn't started, the logistical traveling around, because we typically are moving every day to different locations and different hotel rooms.
0:10:02.8 JA: So then I'll work with them prior going over everything from the back and neck, shoulders and then into the legs and working throughout... Just making sure a full general tuneup, making sure they're ready to go. And then coming up closer to the event if it's a one-day race, if it's just the start of a bigger multiple day race, we might start to do more specific things. If there's anything lingering from their training that they've had, low back or their neck and shoulders, we might focus on that. And then once we get into the actual races, so that might be some more focus areas, maybe they're also involved in a crash and have to work around some abrasions or working around maybe they had any sort of whiplash in their neck or shoulders or if the roads were especially bumpy that day, maybe their forearms and extensors flexors are into the hands.
0:11:00.8 JA: So doing a general overview if there is a need for that. And then I stick usually with the same rider for the race. So we develop a rapport and a communication and we just... We'll know, "Okay, same thing as yesterday, has anything changed? Are there any other... Anything different? Have you had any tightness or tension that we need to take care of?" And if it's no, then we just start right away and it's a very quick communication. Later on into a longer, like a grand tour which is 21 days. And we might start to do some deeper pressure, that muscles are getting very fatigued and very... Just a real, what's described as, from them, as a deep soreness, a deep ache into the belly of the muscle and it's best a lot of the times dealt with somewhat deeper pressure for them.
0:12:03.9 JA: And even I've gone... I've switched to very light, very, very gentle work too because sometimes they're just so sore, but sometimes they really want to work out some tightness. And then that concludes after the races. I don't really get to see them usually on the final day. We're too busy packing and getting everything ready to depart from the race that we don't do massage on the last day unless we have some arrangements for it. So that's the walkthrough with the massage and, like I said, I usually will stick with the same riders for the course of the tour so you get to know the rapport and also their needs.
0:12:50.0 DB: Jim, are there other healthcare practitioners on the team as well? Like physical therapists?
0:12:56.1 JA: Right. There is a physical therapist that's with us that travels and that can also do some exercises or some more trigger point type... Some acupuncture-type procedures, that are trained in that. I also will do some of the trigger point work and some of the more manual-focused work and there's also what in Europe they call, osteopaths, which are similar to a chiropractor, they're also... They do adjustments for the riders. So some riders will receive massage from myself and they will also receive a chiropractic adjustment as well. So sometimes there will be five massage therapists and then there will be one additional osteopath or physio or a type of person that will handle also a massage, but then also handle the riders wanting to go to them for specific treatments.
0:14:00.2 DB: Jim, just give us an idea of some of the pros and cons just so a realistic vision if somebody wants to pursue this and what exactly what type of person is best suited for this work?
0:14:15.9 JA: The person that's most suited to this work is that, you have to pretty strong mentally and... 'cause you're gonna be bombarded with a lot of different requests. You kinda need to know... You need to know the inner workings of your team and you need to not let things get too under your skin too much because there's gonna be a lot of things going on. There's a lot of different tasks that are involved that you could just think of the list as way too long to finish in a day. And some of the pros are you get to see results of your work pretty quickly. You get feedback from the riders, you get to see their results, you get to see their wins and also some of their struggles sometimes.
0:15:04.2 JA: And you get to see them do well and help them, in a small part when they're with you at the events, help them do the best they can and see them at the finish line, see them along the race course kind of is motivating for yourself. Let's see. Some of the other pros are working with professional athletes. They really know their body really well. They can direct you and guide the sessions really, really, really well and give direct feedback, pressure technique, all sorts of things like that. The cons are, I would say, well it's a lot of moving around. Sometimes you'll be in a different hotel room every night and you will have to manage your personal logistics and making sure that you're organized and sometimes a long time being away from home.
0:16:00.3 JA: So if you tend to get homesick, then might not be always the job for you. And then getting involved in it is, I would say, maybe starting with a a sports team and seeing how it goes at events and seeing what that's all about. Maybe jumping in with a local amateur team or any type of sport and maybe they have a training camp or something like that and seeing how it goes. So you know what it's like to be embedded with a group 'cause that's what you are when you're at these races. So pros, cons and the characteristics of it all. And how to get involved.
0:16:42.5 DB: That's great. I want to thank our guest today, Jim Anderson. Thanks Jim. And thanks Kristin.
0:16:46.0 JA: Thank you. Thanks for having me.
0:16:49.3 KC: Jim. Thanks so much for being with us and sharing such really interesting insight into your life as a soigneur. Yep. Had to get the word of the day in, one last time.
0:17:07.5 S1: Members are loving ABMP Five-Minute Muscles and ABMP Pocket Pathology. Two quick reference web apps included with ABMP membership. ABMP Five-Minute Muscles delivers muscles-specific palpation and technique videos, plus origins, insertions and actions for the 83 muscles most commonly addressed by body workers. ABMP Pocket Pathology created in conjunction with Ruth Werner puts key information for nearly 200 common pathologies at your fingertips and provides the knowledge you need to help you make informed treatment decisions. Start learning today. ABMP members log in at abmp.com and look for the links in the featured benefits section of your member homepage. Not a member, learn about these exciting member benefits at abmp.com/more.