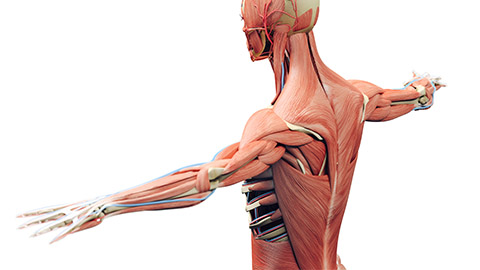 When a group of snails walks into a bar, it can help us understand the mess that are the paraspinals. These muscles are many, and in today's episode of The Rebel MT, Allison dives deep to help explain, make sense of, and lessen the panic around trying to memorize them. And drunk snails always seem to help.
Contact Allison Denney: rebelmt@abmp.com     
Allison's website: www.rebelmassage.com  
Author Images: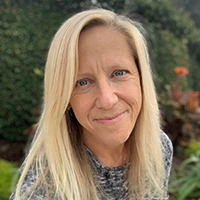 Sponsors:
Rebel Massage Therapist: http://www.rebelmassage.com
AnatomySCAPES: www.anatomyscapes.com
Rebel Massage Therapist:
My name is Allison. And I am not your typical massage therapist. After 20 years of experience and thousands of clients, I have learned that massage therapy is SO MUCH more than a relaxing experience at a spa. I see soft tissue as more than merely a physical element but a deeply complex, neurologically driven part of who you are. I use this knowledge to work WITH you—not ON you—to create change that works. This is the basis of my approach. As a massage therapist, I have worked in almost every capacity, including massage clinics, physical therapy clinics, chiropractor offices, spas, private practice, and teaching. I have learned incredible techniques and strategies from each of my experiences. In my 20 years as a massage therapist, I have never stopped growing. I currently have a private practice based out of Long Beach, California, where I also teach continuing education classes and occasionally work on my kids. If they're good.
website: www.rebelmassage.com
IG: instagram.com/rebelmassagetherapist
YouTube: youtube.com/c/RebelMassage
email: rebelmassagetherapist@gmail.com
AnatomySCAPES—created by and for hands-on professionals.
As therapists, we want more than labeled charts of muscles, nerves, and bones. We crave anatomy education that informs our touch, and we want the know-how for working with the "stuff" in between. We want the whole story.
Led by AnatomySCAPES co-directors, and ABMP Massage & Bodywork magazine columnists, Rachelle Clauson (FRS Fascial Net Plastination Project) and Nicole Trombley (Equilibrio Massage), our in-person lab workshops are in sunny San Diego, not far from the ocean. We teach you what the tissues look like, feel like, how they move, and how they relate to their surroundings.
Your eyes and hands learn to "see" what they could not see before. Come join us in the lab in 2023!
Website: http://www.anatomyscapes.com/abmp
FB: facebook.com/AnatomySCAPES
IG: instagram.com/anatomyscapes
YouTube: youtube.com/@anatomyscapes