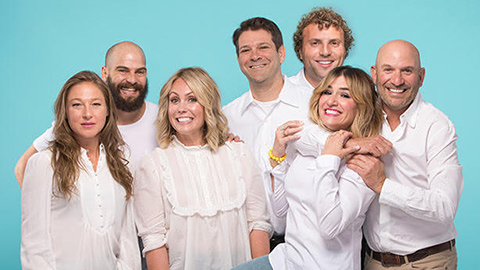 So, why did the founders of Drybar start a massage business? Because they love making people feel good. In this episode of The ABMP Podcast, Kristin and Darren are joined by Brittany Driscoll, co-founder and CEO of Squeeze, to discuss why she made the leap from Drybar to Squeeze; why mission, philosophy, and culture are the backbone of the Squeeze experience for both therapist and client; and how being a female entrepreneur can disrupt a male-dominated franchise industry.
Author Images: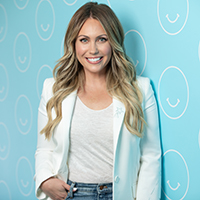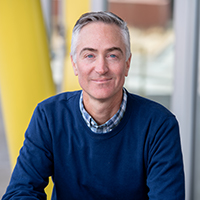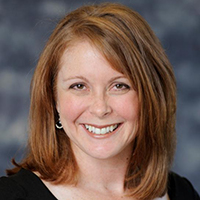 Sponsors:
Anatomy Trains: www.anatomytrains.com 
PurePro: www.purepro.com
Touch America: www.touchamerica.com
Anatomy Trains is a global leader in online anatomy education and also provides in-classroom certification programs for structural integration in the US, Canada, Australia, Europe, Japan, and China, as well as fresh-tissue cadaver dissection labs and weekend courses. The work of Anatomy Trains originated with founder Tom Myers, who mapped the human body into 13 myofascial meridians in his original book, currently in its fourth edition and translated into 12 languages. The principles of Anatomy Trains are used by osteopaths, physical therapists, bodyworkers, massage therapists, personal trainers, yoga, Pilates, Gyrotonics, and other body-minded manual therapists and movement professionals. Anatomy Trains inspires these practitioners to work with holistic anatomy in treating system-wide patterns to provide improved client outcomes in terms of structure and function.                  
Website: anatomytrains.com    
Email: info@anatomytrains.com          
Facebook: facebook.com/AnatomyTrains 
Instagram: www.instagram.com/anatomytrainsofficial
YouTube: https://www.youtube.com/channel/UC2g6TOEFrX4b-CigknssKHA  
Pure Pro Massage Products
From the start in 1992, Pure Pro has distinguished itself by adhering to its values of quality, purity, efficacy, and education.
Pure Pro knows that discerning massage therapists deserve high-quality products that perfectly support and enhance healing work. Pure Pro Massage Products are created by massage therapists for massage therapists and bodyworkers who care deeply about the quality of their massage products.
Pure Pro products are nut-free, gluten-free, cruelty-free, and made with natural ingredients in the USA. Pure Pro's full line of oils, creams, and Arnica lotion has everything you need for your favorite modality and will always leave your clients' skin feeling clean and fresh after each treatment.
Listeners can receive $10 off their next order of $59 or more at PurePro.com by using promo code ABMPPOD.
Website: http://www.purepro.com
Email: info@purepro.com
Facebook: https://www.facebook.com/purepromassageproducts
Instagram: https://www.instagram.com/purepromassageproducts/
YouTube: https://www.youtube.com/channel/UCncpFzRVwZA_V_SnylkHyMw
TouchAmerica is a leading manufacturer of professional grade wellness furniture, bodywork tables, halotherapy suites, hydrotherapy equipment, sound bathing loungers, and other related products. At TouchAmerica, we believe in a future where good health and vitality are common in all aspects of living. Promoting the positive power of conscious touch is at the core of our vision. We hope our products help add a touch of functional elegance to your massage & spa work environment. ABMP members receive 20% off all standard products. Discounts do not apply to salt or special-order SKUs.
Visit https://www.touchamerica.com/ or Call 800 67 TOUCH and use code touchABMP*.
Reach out today and feel the TouchAmerica difference!
Full Transcript:
0:00:00.0 Speaker 1: Are you interested in upgrading or adding a new treatment table or amenities to your business? Consider purchasing your next piece of equipment from TouchAmerica, a family-owned manufacturer of body work and wellness equipment. Utilize the 20% off code found on ABMP's member discount page abmp.com/discounts, by calling us at 800-67 Touch or visit touchamerica.com. Reach out today and feel the TouchAmerica difference.
[music]
0:00:43.9 Darren Buford: I'm Darren Buford.
0:00:45.2 Kristen Coley: And I'm Kristen Coley.
0:00:46.6 DB: And I welcome you to the ABMP podcast, a podcast where we speak with a massage and body work profession. Our guest today is Britney Driscoll. Britney is co-founder and CEO of Squeeze, which is dedicated to creating a better massage experience. At the age of 25, Britney was diagnosed with stage two melanoma. She caught it early and is now cancer free, but it changed her perspective on life forever. Along with her husband, who is also a cancer survivor, they are dedicated to building a positive mindset and healthy lifestyle, which motivates her to continue the feel good revolution at Squeeze. Prior to launching Squeeze, Britney spent over a decade in marketing and advertising at agencies, including the parent companies of Mattel, Coca-Cola, Hilton, Skype, Toyota, and Home Depot. She then spent four years running marketing at Drybar, which she helped take the company from $30 million to more than $100 million. She also opened more than 50 new shops and launched the Drybar product line internationally, as well as in Sephora, Ulta, and Nordstrom. For more information about Brittany and Squeeze, visit squeezemassage.com. Hello, Brittany and hello, Kristen.
0:01:48.7 Britney Driscoll: Hi Darren. Hi, Kristen. Thank you so much for having me.
0:01:52.0 KC: Thank you so much for being with us. We're gonna jump right in and start by learning a little bit more about you. So tell us about your background, and how that led you to co-found Squeeze, going from a marketing executive to launching a startup.
0:02:06.7 BD: Gosh, that's it, it's a wild question. I think that if you had told me 10 years ago I would be an entrepreneur leading a business, I would've said, you are out of your mind. And so life's funny like that. I feel like when I look back, I can kind of connect the dots. I've always had a heart and a passion for people, and I love experiences. I grew up in Southern California, played sports. I studied communications in college, which I always joke is the major that you choose when you don't know what you wanna do. You just wanna take as few math classes as possible. But I was fortunate enough to have an amazing internship opportunity in my junior year, which really introduced me to marketing, and the power of great storytelling and branding and really how you can create a meaningful experience and difference in people's lives and really understanding consumer behavior.
0:03:03.4 BD: And as you mentioned, I got a chance to work with a lot of really great brands that really set a strong foundation for me. And then in 2013, Drybar had been around for a few years and they were looking for ahead of marketing. So it was my first kind of jump to a dedicated brand. Prior to that, I had always been on the agency side. And I got a chance to work with the founders for four years, helped grow the company from 30 million to over 100 million. We launched over 60 doors and introduced the product line into prestige retail and international expansion. It was really the ride of a lifetime. And that particular experience was so meaningful for me, because we always used to say at Drybar that we weren't selling blowouts. We were selling the happiness and confidence that comes with a blowout because when you look good, you feel good. And when you feel good, you can take on the world, which kind of dovetails into Squeeze.
0:04:04.2 BD: After I had spent several years building the Drybar brand, I was itching for a new challenge. The Drybar founders had always kind of had this other idea for massage in the back of their mind, but they didn't have the bandwidth to get it off the ground. And I am a huge avid massage goer. And after researching this space, not only did I feel like there was... Did we collectively feel like there was an opportunity to improve the guest experience, but I really felt like there was an opportunity to create a better employee experience. And so again, just going back to people for me that's really where my passion lies and what I'm most excited about as we scale.
0:04:44.1 DB: Can you tell me a little bit, I'm just kinda curious, I mean, that was a pretty brave thing. Like you mentioned, you were dialed in into marketing and branding with all these different agencies and to make that leap, where did that kind of courage come from to make that leap in that situation? And then also you mentioned kind of your love of massage and potentially the potential relationship to Drybar. Why massage? I'm just kind of curious. That's a pretty interesting leap away from Drybar.
0:05:11.6 BD: Well, I think I've always generally been a risk taker. I really believe that the sky is the limit. That our mindset is our superpower. If we can ultimately believe we can do it, we can. And I also think that I'm one of those people that looks back on life and or thinks about looking back on life. And I really want to have as few regrets as possible. And I feel like you can always try. And the worst thing that happens is you learn something and you've gotta pivot to something else. But gosh, the opportunity of what it could be if you just went for it, is just kind of always how I've operated.
0:05:53.5 BD: And massage for us specifically, again, was we were all avid massage goers. And when we looked at the options that we had, it was, on one end there were the discount chains, which I always like to say to their credit, have made massage accessible to the masses. It's really created an entire category, and a massive, very impactful way for people to take care of themselves and also create tons of jobs for people. And then on the flip side, there were high-end hotels and spas, which were lovely, but unattainable for a regular routine experience. And we just felt like there was an opportunity to elevate the guest experience, kind of bring in that luxury sophisticated feel, but still keep the experience affordable.
0:06:45.4 BD: And that, and the core differentiation of Squeeze, the big differentiation from a guest standpoint is we have built out an end-to-end technology platform that enables our guests to not only book an appointment, but set all of their personalized preferences, everything from areas of the body they want focused on what they want avoided, if they want more or less pressure, if they would like their table heated, do they prefer oil versus lotion? All of that information is saved to their profile. So the therapist is able to review it prior to the guest coming in, which is a win-win for both parties. And then posts massage, part of the technology experience is guests are able to rate, tip, and review all at their leisure. So there's no clunky checkout lines, there's no awkward tipping exchanges. We like to say guests walk in and flow out, so very seamless experience.
0:07:33.1 BD: And we also have some additional components to the personalization factor. When you come into our location, we have an interactive aromatherapy bar, that you can choose four different scents to choose from and let your therapist know which you would like applied. When you get into your suite, which is what we call our massage rooms, we have mints and hair ties and a phone charger. We have a dedicated guest area with hooks and a bench and six different music playlists that you can choose from. Everything from traditional zen to piano, to waves, to vibes. And then we also have a ready button on the table. So when you, as the guest get on the table and you're ready for your massage to start, you just hit that button and there's a little light that turns on outside. That's actually a replica of our little brand mascot called Pat with a little smiley face. And when that turns on, the therapist knows to reenter, which again, is really a win-win for both the guests and the therapist.
0:08:29.2 KC: Yeah. I've got a question for you. I wanna jump in. I love that you are doing what you can to empower the client to make choices and decisions about their massage session and experience. I do have a question for you though. You mentioned that in advance when they make their appointment, they indicate what areas of focus they want for their upcoming session. Asking from a therapist and practitioner's standpoint, do you still encourage practitioners to have that health history conversation at the beginning of every session? Because a lot can change from the day that a client books their session online to maybe a week or two or even a month later, they come in and they have different areas of focus or different needs that day. So tell us a little bit about how you blend technology with our traditional conversation and client therapist relationship and communication.
0:09:18.6 BD: Absolutely. I should note, I am not a massage therapist, but we consulted with several therapists throughout the entire concept creation of Squeeze, everything from, how the suite was going to feel for the therapist. We have a dedicated section for all of their supplies. We have hydraulic tables, we have enough space around the table for therapists to really be able to lunge and get in and do their best work. We actually pad our carpets also, so that it's a little bit more comfortable. And yes, to your point for massage preferences specifically, we actually have in the app a section that guests can denote injuries and or any recent updates that would be important for the therapist to know. And then as part of our training, what our therapists do before the massage, is they actually recap all of what the guest has basically told us. So we're basically saying, "We know exactly what you want, this is what you told us. Is there anything else we should know? Any surgeries, any accidents and or injuries that might have happened?" Exactly to your point, Kristin between when you enter this information, and we do that follow up every single time. In addition to, of course, there's also a backend feature that enables our therapists to create notes after every session.
0:10:31.9 KC: Let's take a short break to hear a word from our sponsors.
0:10:42.5 S1: Anatomy Trains is excited to invite you to our latest in-person fascial dissection workshop. April 10th through 14th 2023 in Boulder, Colorado. Join Anatomy Trains author Tom Myers and Master Dissector Todd Garcia on this voyage of discovery. Visit anatomytrains.com for more information.
0:11:00.5 S1: Massage therapists stand out with pure pro peppermint panang foot cream cooling French peppermint, along with organic lemongrass, organic Tea Tree, and our very own powerful natural activated Anika Complex. Make this cream ideal for diabetic foot care and easing discomfort associated with varicose veins and the day-to-day dryness and puffiness of busy feet. All Pure Pro products are nut free, gluten free, cruelty free, and made by massage therapists for massage therapists with natural ingredients in the USA. Receive $10 off your next order of $59 or more at purepro.com by using code ABMPPOD. That's purepro.com, code ABMPPOD.
0:11:55.2 KC: Let's get back to our conversation.
0:11:57.9 DB: Brittany, can you let me know, with your marketing experience and some of that you've alluded to here just about the creation of Squeeze and the atmosphere and the vibe coming in for the client and for the therapist as well. Can you just, where did the name come from when you were doing research?
0:12:14.5 BD: So we really wanted to create a brand that evoked that renewed optimism and positivity that you feel after a massage. And so, our colors are bright and light, the space is still warm and relaxing and very inviting, like you would think and expect of a spa environment. But we wanted the branding just to kind of have that pop and that feel that we see our guests walk out with every single day. And we really did feel like there was an opportunity to disrupt the space from that standpoint, if you will. And Squeeze for us, obviously it's another word for a hug, we always say a Squeeze for your main Squeeze, Squeeze the ones you love. I sign off all my emails with Big Squeeze. So, we really just felt like there was an opportunity to kind of bring that happiness and joy into the brand and the experience. And I think that it's been so well received from both guests and therapists. I think the energy around the brand is really special. And so in any case, I think yeah, from a branding and marketing standpoint, we really just wanted to create kind of something that that felt set apart from everything else in the space.
0:13:27.5 DB: Brittany, with regards to your leaning into technology and the Squeeze app, and also I believe I saw somewhere about an AI powered massage chair. So I need to... I definitely need to know something about that in just a second. But can you tell me a little bit about how the app itself operates with regards to customer feedback? I found that really, really interesting about how it's post-massage that the client can review the massage. Can you dive in a little bit about that and tell our listeners?
0:14:00.0 BD: Absolutely. So that was one of the big things, again, as consumers that we felt like was missing in the industry, was actually hearing from guests. We all know people trust people. That's why Yelp and Glassdoor and Google reviews are a part of all of our lives. TripAdvisor, we're going to all of these places because we wanna hear what real people have to say, not necessarily brands. And so we just wanted to create a forum where people could read other people's reviews and not just go by what we as a brand were saying, but truly, what others were. And I should say too, that not only do we have guest reviews, but we also have therapists bios. So we also wanted to celebrate therapist backgrounds, their specialty, really what makes them unique in their practice. And allow guests to also be able to read that to align with what they're looking for.
0:14:52.0 BD: And so it's again, it's just a great kind of reference point for particularly new guests or guests that are wanting to try a different therapist or maybe their normal therapist day in time doesn't work for them anymore, so they're having to find someone else. But we've actually found it to be such a beautiful, again, win-win for therapists as well, for two reasons. One, we had in the beginning, we have so many of our best therapists, ones who were booked out three months in advance type of thing, say to us, wow, I didn't really realize the impact that I was making on people. Because in most environments, maybe someone hands a therapist $20 and says thank you and walks out the door. There's not a lot of exchange and or feedback. But what the app and the website allows is, our guests write these incredible reviews of truly how impactful the session was for them.
0:15:52.5 BD: They feel relief. They've not been able to think because they've had a massive migraine or whatever it is, and they're really truly delivering that information. So the kind of consistent, positive feedback that our therapists are getting on a regular basis is really special and something that we hear all the time, makes a difference for them and it's truly unique in their career, in their experience. And then of course, on the flip side, when there is a negative experience, we're able to address it immediately. I think we all want constructive criticism. We all wanna know how to be better in what we are doing. And so it's an opportunity to coach and help course correct if and when needed. There's obviously some instances where the temperature wasn't right or things like that that we address on the management side. But certainly for therapists, it's been a great tool to help improve everyone's practice at the same time. So again, have found it to be a really positive for both the guests and the therapist.
0:16:51.4 KC: Brittany, you mentioned earlier the environment and climate you like to create for your employees and your team. I'm curious, we hear often that the employer marketplace is really struggling finding employees and employee recruitment. So I'm curious, is that something that you're experiencing as well? And how are you working with your hiring process and finding great practitioners to join your team?
0:17:14.2 BD: Yeah, so certainly we're a new brand, so introducing the brand to both the guest and the therapist takes work. And we know what that looks like having scaled Drybar, but I would say that there's a few things. First and foremost, my entire operations and training team are all therapists. So the team that is training our operating partners, training their teams, really setting them up for success, are all coming from both the viewpoint of what they know takes or makes a successful Squeeze as an operation, but also really truly the environment that we're creating for the therapist, and how we're communicating our offering, et cetera. So I would say that really for us, the things that we've put in place for our therapists are things like not only competitive compensation, but freedom to make their own schedule. We actually have a communication platform whereby any team member at any time can reach management with feedback or the opportunity to share ideas. We also have a way for our team to be able to kind of virtually high five and celebrate each other all day long. And it's a public channel, so there's kind of just this constant, again, feel good vibes and communication going on, if you will. And we also set aside time for our therapists to have one-on-ones with their managers every single week.
0:18:46.0 BD: We offer benefits, health insurance at 24 hours a week. That is our full-time timeframe. We offer everyone free massages, $200 a year in CE stipends. We have paid quarterly trainings and we also do team offsites, so things like barbecues and yoga sessions and go-kart racing and just ways to really create camaraderie amongst the team. And we actually shut our shop down for those things, so that everyone has the opportunity to participate. Coming from a retail background, I know that that's really not always the case. Sometimes when those activities and events happen, the people who happen to be scheduled during that time miss out. And that was really important to us, that both for the quarterly trainings that we hold, as well as the fun stuff that everyone would have the opportunity to do so. And I should say also that part of our, uh, quarterly trainings are not only around massage and technique, and anything that we're seeing that may need to be addressed, but we also provide courses and or information around personal development. So things like financial advisement or wellness coaching, just to, again, pour into people as humans and individuals who have a whole life outside of work and really just wanting them to feel the love back for as much as they're pouring into their work every day.
0:20:09.7 BD: So in any case, I think that those are the types of things that we're talking to therapists all day long. We definitely try and invite them into the space as well, so that they can feel the difference. It is one of the biggest factors that we hear from people is just, wow, again, the branding, the design, the thoughtfulness around the therapist in particular is quite unique. So again, it's the thing that got me the most excited about building this brand was just the opportunity to create a better experience for therapists. Because, I think that massage is clearly, for me, it has been incredibly impactful. I suffered a really bad back injury years and years ago, and I don't know what I would do without massage. I also think that it's one of the few kind of last remaining self-care rituals that you are not on your phone. I'm on the treadmill, I'm on my phone, I'm in the sauna, I'm on my phone, but massage, truly you can unplug. And it's just like such a beautiful mind, body, soul experience. So we're really excited about kind of bringing a, a breath of fresh air into the industry.
0:21:17.4 KC: Brittany, I'm so excited to talk to you as a female entrepreneur, what have you learned? This has been a top scale, big picture, jump to become the CEO of a new enterprise and a startup. What have you learned? What has this experience been like for you?
0:21:31.9 BD: It's been a wild one. [chuckle] I think the thing that I have realized as I have grown and taken on this responsibility and I'm leading a team of people and kind of l looked at as the leader, well, I am the leader obviously, but just looked at in a different way than I have been. I try and be really vulnerable, honestly. I try and acknowledge like I'm a human just like everybody else. I have personal struggles, I have professional challenges. I have experiences that shape my outlook. I have people that I love and passions and dreams, and I think I just try and show up as authentically as I can. I was actually just having a conversation with, another woman on my team yesterday, and saying that particularly as women in business and in as women in leadership, I think it's really important to acknowledge our struggles, because the more other women see that we're not perfect, we don't have it all together all the time. The more permission it gives everybody to go after what it is that they want and to pursue those dreams.
0:22:39.9 BD: So, I think for anyone out there who's wanting to continue to build their own business, I would say just really lean into your own authenticity. What makes you you, that is the most beautiful thing about you, and to remember that. And also, gosh, if the pandemic taught me anything, because we opened our flagship location in March of 2019, so we were open for a little less than a year before having to shut down. And we were in Los Angeles of all places, so we were closed to the longest. And really the build back from that was hard. It was something that we could have never anticipated obviously, everyone in the world experienced it. But certainly for a small business, with a great big grand vision and really wanting to make a lot of change, it felt daunting at times. But I'm so convinced now that I think the most successful people or the people who make the biggest change are not necessarily the best educated, they're not the best experienced, they don't have to be the most well connected. Those things certainly help, but really I think it's more so about just not giving up and continuing to keep after what it is that you're wanting to pursue.
0:23:55.1 BD: And maybe the last thing I would say is: It's important if you're building a business, to have a greater purpose than the product or the service that you are selling. I think it's really important that you understand what your vision and your values are as a company and as a leader of a team, because that is actually what's gonna drive you during the hard times, it's what's gonna help push you through. So yeah, I think there's gotta be something really meaningful, a true kind of purpose driven mission behind building anything.
0:24:33.1 DB: I want to thank our guests today, Britney Driscoll. To find out more information about Britney and Squeeze, visit Squeezemassage.com. Thanks, Britney, and thanks Kristen.
0:24:42.6 BD: Thank you both.
0:24:44.8 KC: Brittany, thank you so much for being with us today. We appreciate you.
0:24:49.0 S1: Members are loving ABMP five minute muscles and ABMP pocket pathology. Two quick reference web apps. Included with ABMP membership. ABMP five minute muscles delivers muscle specific palpation and technique videos, plus origins, insertions, and actions for the 83 muscles, most commonly addressed by body workers. ABMP pocket pathology created in conjunction with Ruth Warner puts key information for nearly 200 common pathologies at your fingertips and provides the knowledge you need to help you make informed treatment decisions. Start learning today. ABMP members, Log in abmp.com and look for the links in the featured benefits section of your member homepage. Not a member? Learn about these exciting member benefits at abmp.com/more.