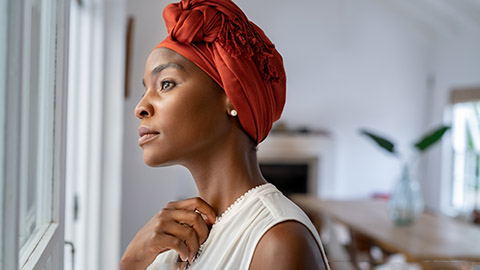 Things happen. Everyone is at risk of a tragic event such as death or disability. A solid plan will lead to peace of mind. In this episode of The ABMP Podcast, Allissa and Michael discuss the importance of having a plan in place for such an event, how to organize your "get hit by a bus" file, and how having a trusted person to manage your business affairs is an absolute must.
Author Images: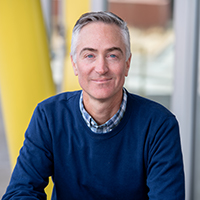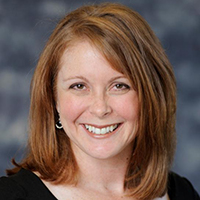 Sponsors:
Anatomy Trains: www.anatomytrains.com 
Elements Massage: http://www.elementsmassage.com/abmp
Precision Neuromuscular Therapy: www.pnmt.org
Anatomy Trains is a global leader in online anatomy education and also provides in-classroom certification programs for structural integration in the US, Canada, Australia, Europe, Japan, and China, as well as fresh-tissue cadaver dissection labs and weekend courses. The work of Anatomy Trains originated with founder Tom Myers, who mapped the human body into 13 myofascial meridians in his original book, currently in its fourth edition and translated into 12 languages. The principles of Anatomy Trains are used by osteopaths, physical therapists, bodyworkers, massage therapists, personal trainers, yoga, Pilates, Gyrotonics, and other body-minded manual therapists and movement professionals. Anatomy Trains inspires these practitioners to work with holistic anatomy in treating system-wide patterns to provide improved client outcomes in terms of structure and function.    
Website: anatomytrains.com                     
Email: info@anatomytrains.com          
Facebook: facebook.com/AnatomyTrains 
Instagram: www.instagram.com/anatomytrainsofficial
YouTube: https://www.youtube.com/channel/UC2g6TOEFrX4b-CigknssKHA  
Founded by a massage therapist for massage therapists, the Elements Massage® brand is a network of independently owned and operated studios dedicated to changing lives--including yours! The Elements Massage brand believes massage therapists deserve a supportive team, business and marketing resources, and the chance to learn as much as they want, so many Elements Massage studios offer and reimburse continuing education on an ongoing basis. It's no surprise Elements Massage therapist and client satisfaction leads the industry. That's because from day one, the brand has kept an unmatched commitment to deliver the best therapeutic massage experiences possible for both clients and massage therapists. Elements Massage studios expects the best. So should you. If this sounds like a fit, reach out. Studios are hiring!
Facebook: https://www.facebook.com/elementsmassage
Instagram: https://www.instagram.com/elementsmassage
Youtube: https://www.youtube.com/channel/UCXLHkAYMgmA6_MJ8DSEZm-A
Disclaimer:
Each Elements Massage® studio is independently owned and operated. Franchise owners (or their designated hiring managers) are solely responsible for all employment and personnel decisions and matters regarding their independently owned and operated studios, including hiring, direction, training, supervision, discipline, discharge, compensation (e.g., wage practices and tax withholding and reporting requirements), and termination of employment. Elements Therapeutic Massage, LLC (ETM) is not involved in, and is not responsible for, employment and personnel matters and decisions made by any franchise owner. All individuals hired by franchise owners' studios are their employees, not those of ETM. Benefits vary by independently owned and operated Elements Massage® studios. Elements Massage® and Elements Massage + design are registered trademarks owned by ETM.
Therapists who are drawn to Precision Neuromuscular Therapy are problem-solvers who want to learn new approaches, but also understand the "why" behind the "what". This desire resonates with our emphasis on the problem-solving process, rather than the teaching of a singular technique or approach. Led by founder Douglas Nelson, each PNMT instructor is a busy clinician with decades of practical experience.
We have taught hundreds of hands-on live seminars for more than twenty years, emphasizing precise palpation and assessment skills. PNMT online courses are another rich source of discovery and deeper understanding. Also available is a video resource library (PNMT Portal) with hundreds of videos of treatment, assessment, pathology, and practice pearls.
Learn more at www.pnmt.org
Full Transcript:
0:00:00.1 Kristin Coverly: Are you a massage therapist who loves to problem-solve? Do you see clients with challenging musculoskeletal issues? If so, then studying precision neuromuscular therapy will help to sharpen your decision-making skills and achieve better client outcomes. Our emphasis is on the problem-solving process rather than the teaching of a singular technique or approach. Led by founder, Douglas Nelson, each PNMT instructor is a busy clinician with decades of practical experience. Visit pnmt.org to explore our offerings of live seminars, online courses or the video resource library, the PNMT portal. That's pnmt.org.
[music]
0:00:57.3 Darren Buford: I'm Darren Buford.
0:00:58.5 KC: And I'm Kristin Coverly.
0:01:00.7 DB: And welcome to the ABMP Podcast, a podcast where we speak with a massage and bodywork profession. Our guests today are Allissa Haines and Michael Reynolds massage. Allissa and Michael are the wonder duo who make up Massage Business Blueprint. Allissa is a practicing massage therapist of 17 years and co-founder of Massage Business Blueprint. Michael is a former massage therapist, financial advisor and tech entrepreneur, and co-founder of Massage Business Blueprint. Both happen to be columnist for Massage and Bodywork Magazine, and we happen to be talking about one of their columns today. For more information about them and their wonderful podcasts, please visit their site at massagebusinessblueprint.com or read their column at massageandbodyworkdigital.com. Hello, Allissa, Michael and Kristen.
0:01:38.9 Allissa Haines: Hey. Thanks for having us.
0:01:40.3 Michael Reynolds: Hey, Darren. Hey Kristin. Great to be here.
0:01:42.9 KC: We are so excited to have you back. And as Darren mentioned in the intro, we are talking to you today about your column in the September October 2022 issue of Massage and Bodywork Magazine, The "What If" Scenario. How to build a get hit by a bus file for your business, which can sound alarming at first, but it is such important information that often gets overlooked. So I as a practitioner and human, I'm very excited to talk to you about it today. So listen, Michael, what we're focusing on today is what happens if we as practitioners become incapacitated through death or disability, how that impacts the people our business touches, like our clients, colleagues and family, and the steps we can take now to have a plan in place for the tasks that would need to get done if that happens. Before we jump into all of these logistics, which are so important and fascinating, I'm curious, how did this topic come to you? Did someone in the Massage Business Blueprint community ask or how did this get into your brains?
0:02:46.9 AH: I feel like I was actually thinking about this earlier today. This came up several years ago when I expanded my... Well, it's always been in the back of my head like what happens if I get into an accident on the way to my massage office and my client shows up and I'm not there? It became more so a thought for me when I expanded my office and all of a sudden other people were counting on me to be the liaison with the landlord or handling utility bills. I've almost always had an office mate, so there were a few times where something would be wonky and I'd have to say, "Could you call the landlord?" Or I'd be going on vacation and I'd say, I'd email the landlord and my office mate and say, "I'm going on vacation, so you two can be connected if anything comes up." So it's always been there like who... And my first office mate, we had each other's logins for our scheduling systems, so if she... I don't know, we're both super nervous retentive people who are like, "What if? What if? Worst case scenario." So we just always had it.
0:03:54.6 AH: And then I expand my office and it became more important, and I was actually weirdly in a macabre way smiling earlier when I realized that we had put this on our topic list at the end of 2021. We were creating our topics for all of our columns for 2022, and this was on our list. And then in the last several months, Michael and I both have family members who have received like get your crap together diagnoses for medical issues, and I am in the thick of helping a friend get their stuff together knowing that I will be handling it. So it has become more apparent for us and it's something we've both actually been doing a lot of in our daily lives lately, which I think has impressed upon me even more so the importance of doing this.
0:04:46.1 MR: I would echo all that and to say that in my work as a financial advisor, it's always top of mind for me as well. We're always talking about managing risk and what if scenarios and insurance and things like that. So it's always pretty top of mind for me as well, and so we both thought it would be a really good topic to share with our community of independent massage therapists who are also business owners typically, or maybe, maybe not, but especially as a business owner, it's important to have a contingency plan for yourself and your business and your family.
0:05:13.5 DB: Alright, Allissa and Michael, what types of things can be affected? Let's just think broadly, you mentioned a couple of those, like rent, can you give me a little bit longer list things that might need to be thinking about from a practitioner?
0:05:24.0 AH: So let me cover a couple of client relation things, and then Michael can cover like some hard stuff. For me, just the responsibility to my clients. So if I'm not gonna be showing up at the office, I need to know that they have been contacted or I want to know it, even if I'm not cognizant at the time that they have been contacted and they're never gonna show up worrying about me. It's inevitable that it's gonna happen, whatever. I actually was part of a networking group where we only figured out the leader died because he didn't show up. He didn't show up one week, and we found out it was like a Wednesday morning, it was because he died Monday afternoon and his wife didn't have the information. She knew he usually went to this networking group, but she didn't have a full grasp of who to call. So it was only when someone called him halfway through our meeting and got his wife that we found out he died. So for me, client-relation stuff, which is my scheduling system being covered, that someone's gonna handle that if they need to and Kendall contacting my clients. That someone's gonna know how to access my client records, so that if I am unable to do so, they can give any records to someone who needs it.
0:06:31.3 AH: I have a handful of clients who often need copies of their receipts or often need a print out of my treatment notes, so I want to know that they are cared for. So that client relationship stuff, any automatic withdrawals. If you have a massage program and people's credit cards are being charged regularly, that's gonna need to halt. If you have credit cards on file, I think it would make everyone feel better if those credit cards were removed from your software system, and that software system is ultimately closed out. So that stuff is more what keeps me up at night. Michael, what are some of the super tangible logistics stuff?
0:07:08.8 MR: Yeah, so marketing systems come to mind for me too. So a lot of times we have social media stuff scheduled, email newsletters going out on a regular basis, it's awkward if you're incapacitated or pass, an accident or something tragic happens and then your social media is continuing to go out and say, "Hey, book, an appointment." So I think it's a really good idea to have someone who can take over and halt that stuff, kinda like Allissa said for the financial stuff, halt marketing stuff, halt the operations of your business. So that would be important in my mind. And then kinda be on the operational stuff, we always wanna make sure that we have a plan for what happens to the business and personal assets if something happens to you.
0:07:46.7 MR: So let's say you pass and you got a business left and assets left and you wanna make sure you have things like a trust or a will in place. Wanna make sure you have beneficiaries set up on accounts. And in the operating agreement of your business, you may wanna also think about, "Hey, what happens in these what if scenarios? Where does my business go?" In a simple case, it's just kinda rolled into the will or trust in the estate, but if you're a partnership or have in a more complex set up in your business, the operating agreement is pretty important to decide what happens to at least your portion of the ownership, for example. So I think everyone should have a basic set of estate documents. Not everyone needs a very complex trust or even a super complex will, but as a very minimum, I think we should have healthcare directives.
0:08:35.5 MR: For example, if you're not able to make healthcare decisions, who make those decisions for you? Who has a financial power of attorney for you who can make decisions on your behalf? So those documents at minimum, I think are super important because when you're disabled or pass and your loved ones are left behind, it's a gift to them to be able to provide them with guidance so it's not extremely complicated and burdensome for your loved ones.
0:09:00.4 AH: I recently updated my will and healthcare proxy and all that stuff. And my life and stuff is very simple, so to use an online legal document place made sense for me. But there's actually a little spot in there that's like any additional assets, and I put all the stuff for my massage practice, and I put the two names of my two colleagues who I would like to get my stuff. And I informed both of those colleagues, "Listen, if something happens to me, my partner, the executor of my will and all of that stuff, he knows how to contact you to make sure that you guys get to choose up all the tangible stuff. You guys can split it however you like and throw the rest in the dumpster and we're good." But there was a place... My point is that there is a place in my personal documents because I run a very small business that doesn't need to have its own set of paperwork, it was very, very easy to do that.
0:09:55.5 KC: And that's what I was gonna ask. If someone's listening to this podcast and already they're thinking, "Okay, yes, I need to take some action." Do they fill in the blank, contact an attorney, do it themselves, does it depends on the state they're in, tell us a little bit more about that.
0:10:09.5 MR: So it is going to depend. Usually the answer is it depends for questions like these all the time, but I would say for a lot of people, hell like Allissa's situation, she described an online service is typically fine. There are lots of online services that do this, there's plenty that cost a couple hundred dollars or less to file a simple online will and basic estate documents. So yeah, if you have a simple solo massage practice, not a very complex a estate, you don't know a bunch of real estate, other businesses, it can be very simple. Now, things get more complex. Maybe you have minor children at home, usually triggers some more complexity for that, maybe owning multiple other assets like real estate or other businesses or partnerships or blended family situations, things like that can trigger complexity. And it's always a good idea to consult an attorney if you feel like your situation's beyond the, "Hey, I've got a simple solo situation," that's a good idea to talk to an attorney. Some states do have different guidelines. So for example, California, for example, is a community property state where the property is treated differently. So knowing your state's guidelines for estate planning makes a difference too.
0:11:19.0 KC: And I wanna jump in and clarify, for the legal services, that's more for your personal will, isn't that right? So in the article you talk about maybe storing them on a Google Drive or somewhere that can be accessed easily by different people. But I just wanna clarify, for most of what we're talking about today, it's really just mostly about your practice. We can do that on our own. When we get into more of our personal will, that's where we go into the legal. Am I right or am I wrong?
0:11:45.0 MR: Yeah, basically, your business is an asset, just like your house or your car, other things you own. So yeah, your business would, in theory, in any situation, just be rolled into your estate. Now, the operating agreement of your business can be more detailed, but that's not always necessary for a simple solo business.
0:12:01.7 AH: But it is good to consider that something happens to me, my partner and family are gonna have enough to do. I don't know that they're gonna wanna be charged with selling my fancy massage table just so that the assets go into my estate. I think that life will be made much easier for them in this event if they know who that stuff is supposed to be gifted to, and I have friends assigned who I know are willing to handle it. The last thing I think my partner should have to do is go to my massage office and pack up my linens. I don't think he should have to do that, I don't think he's gonna know what's good and what's not, and what should be donated and what not. So I think that considering your business as it is a personal asset and taking a little pressure off of the people you might be leaving behind. And this isn't just if you die, if I get some major illness that puts me in the hospital or makes me fatigued or gives me brain fog, just knowing that I can make a phone call and say, "Office mate, I cannot handle these things, could you handle them? You know where the Google Doc is." I think being able to do that takes a lot of pressure off me, it takes a lot of pressure off my loved one who might be caring for me. And I would do that for a colleague as well, we are each other's...
0:13:23.3 AH: No, in the event a meteor hits our office, everybody's messed up, but the office is gone anyway. So just having that go-to back and forth is really nice. And also my partner does not understand my business in any way. He has no part of it, he's never peeped. He wouldn't know where my business bank account is. So to have that all written down and hand it to somebody who can handle some of it, it's really helpful.
0:13:47.5 KC: Let's take a short break to hear a word from our sponsors.
0:13:51.0 KC: Anatomy Trains is delighted to invite you to our in-person Fascial Dissection Workshop, October 10th through 14th, 2022. We're excited to be back in the lab with Anatomy Trains author, Tom Myers and master dissector, Todd Garcia in Todd's Laboratory of Anatomical Enlightenment in Boulder, Colorado. Join students from around the world and from all types of manual movement and fitness professions to explore the real human form, not the images you get from books. Visit anatomytrains.com for details.
0:14:28.5 KC: Hey, life long learners. Did you know that Elements Massage Studios are hiring, and at the top of their list is curious massage therapists like you? Elements Massage Studios are all about improving the lives of everyone they touch. For them, that includes giving you training and new skills, a supportive team and chances to grow a client list. If this sounds like it could be your new home, let them know we sent you by going to elementsmassage.com/abmp. That's elementsmassage.com/abmp.
0:15:02.3 KC: Let's get back to our conversation.
0:15:05.2 DB: Allissa, can I circle back around? I just wanna ask you, because you mentioned setting up a will online, how long did that take and can you give our listeners just an idea of the price for something like that?
0:15:15.2 AH: So it took me maybe an hour because I had to think about a lot of things 'cause I didn't have a full list of my assets. So I had to put that together. So maybe like an hour online thinking about it, you're really just plugging in names and lists of any wackadoodle assets you might have. I don't have a lot of stuff, I've got a retirement account, I got some bank accounts, I got one piece of jewelry that is nice enough to be gifted to somebody. So it was probably an hour or less. I've revised it once or twice over the last several years, and less than 20 minutes to revise. And so here's the thing, you can pay like 100, 200 bucks from one of these online services or you can do... Most of these online services have a monthly subscription, $25, $30, $35. And it includes any legal documents you might need. So I literally paid for two months of a subscription to one of the online services, and it cost me a total of $60, which it would have cost me $30 if I had gotten my stuff together sooner. I created my will and healthcare proxy and all that stuff, and then I closed my subscription, so I ended my subscription.
0:16:26.0 AH: But I can actually still go in and make changes and download the new version. So it literally costs me 60 bucks and I can make revisions whenever I want. And even if I didn't, I could literally take that PDF and make my own will with that same verbiage. Now, there's different things you can do, you still have to have it witnessed and signed. They suggest there's an extra page where you can get it notarized, they suggest you do that. And there are some states where this might not be a good idea, but it cost me 60 bucks and took me a couple of hours. I just feel like worst case scenario, even if that particular document doesn't hold up, it still gives some direction, which is just really helpful.
0:17:09.7 DB: So, Allissa and Michael, who has to be notified? Where do you begin? Is any person more important than another? Is it the attorney in that instance?
0:17:19.5 MR: I think it's really good to have either one or more advisors on your team to help with your business stuff, if this happens, for example, your accountant. Your attorney, if you have one you work with either on a regular basis or at some point in time, maybe if they help with your estate documents. A financial advisor to help with your investment accounts, your retirement accounts. So those three, I would say are really good to have. Not everyone has an attorney on call all the time, maybe it's a one-time thing, but, yeah, the very least, your accountant and your financial advisor are good to have available. And then I feel Allissa has some thoughts on this, but I would say it's gonna be different for everybody in terms of who that person is to pick up when you need someone, so whether it's a family member, close friend. Often, for some situations, it might be a good idea to have someone who's not that close to you because they can be more objective. So if it's a family member and they're distraught because you passed and it's a big emotional period of term-will for them, they may not be as effective as someone who is an acquaintance you work with who can come in and be a little more objective and more calmly deal with your affairs while you give your family time to grieve. So it depends on your situation. I think it's gonna be different for everybody.
0:18:30.6 AH: Yeah, and I think that it depends on your situation in that if you're alone in an office handling all of the things all of the time, like you wanna make sure your landlord gets the heads up because then your landlord's gonna deal with the utility companies and all of that stuff. For me, it's just my office mate because I know once my office mate is notified that I am not capable of handling things, she doesn't want that office to fall apart, she needs the heat, so she's gonna handle everything else. And because of the leg work I've done, I know she's capable of handling everything else in regards to utilities and anything else that affects us both. She knows where we buy the bulk toilet paper from, she knows... It's definitely individual, but to have those people mapped out and also give them warning. You need to tell people if they're gonna be contacted. If I make a list of people that my partner is supposed to contact if something happens to me, those people need to know they're gonna be contacted. You don't want it to be a total surprise to them, so give them the heads up. Send a text message, "I just updated my will and all my what to do if something happens to me notes, and my partner's gonna call you when my clients need to be cancelled. You've got my login and password, is that okay?"
0:19:41.8 MR: So one of the best things you can do, in my opinion, is get a password manager. There's a lot of them out there. You can Google password manager and there's a ton that you can use. But a password manager lets you set one account up and then it manages passwords for everything else you have. So you've got a password that unlocks all those different logins, so if you... For example, Allissa and I do this, we have a password manager set up and I have mine set up so that if someone tries to get into my account, basically, it'll delegate it to Allissa. She can try to get in after three days, and if I don't reject it, that means I'm not able to function, so that must mean something's happened. So that means she gets access after three days or so. So I've delegated different password delegation levels to certain people, so that they don't have to have a whole list of your email and your Facebook and your business stuff and everything else. They can access your password manager master file, and that lets them log in to anything you have. So that's a really great way to organize everything, and then choose at least one or two people you can delegate that to in the event that you can't function.
0:20:51.1 DB: Yeah, I actually had a follow-up just because I know that it's been in the news a couple of times when people don't have anything like this set up, just how challenging it is for family members or friends to access email and/or social media, and it can be a nightmare. So this can be a valuable, valuable thing for people to set up, just not only help you, but help those around you not have to struggle with accessing that information. And as you mentioned earlier, Michael, just so you don't have social media posts or anything awkward going out.
0:21:18.9 MR: It's also more secure. Password managers promote better password security overall, so it's got a side effect of being more secure.
0:21:25.5 AH: And I'm like... I have a partner at home who is probably not as tech-savvy, and we use a family password manager, he's an emergency contact, but it's gonna be a pain in the neck for him to like... He doesn't understand what's going on with my businesses, so in addition to us having a shared password manager where we can share certain accounts with each other individually, and he's the emergency contact. So if he requests access and I don't reply within a set amount of hours, he can access everything, he also just knows my log in. Now, it's not written even... Not even written down anywhere, but when we did this whole password manager thing, we chose logins that are actually similar to each other, and we chose phrases, they're word phrases. So it's not even like my birthday 22, it's not bad. So we actually know each other's logins to the master password system, and it's still like... He still can't access mine without me really knowing 'cause if he does it on a new computer, it's gonna send a text to my phone. So he's gonna need to be sitting there with my phone and me in a hospital bed there doing this stuff.
0:22:34.9 AH: But because I don't... I'm not gonna say I don't trust the tech, but because I don't necessarily trust all the people who are assigned with these tasks with the tech, we just went old school and we know each other's passwords to that. Setting up all of the end of life stuff for my friend, I have his email password because I know I'm going to need to be in his email at some point to reset. He's literally pulled out a stack of index cards with passwords and any time he had to change one, he would cross one out and write a new one in. And so it was a lot. Oh, goodness gracious, it was a lot. So when I started [chuckle] putting everything into a password manager for us, I was like, he's not gonna be able to handle the tech of this, so I'm just gonna need your email password.
0:23:22.7 KC: In your article, you do address how if tech is really a challenge, there are other options. Talk about those a little bit.
0:23:30.8 MR: Yes, get a good safe. You can put this stuff on paper in a safe if you really want to. It's not my preferred method, but some people would love that. So if tech is not your thing, put it on a piece of paper or a binder or a notebook, put everything in there, get a really good fire proof, high security safe, put everything there, that's fine too.
0:23:48.9 AH: And we never remember to update passwords in our written thing, our written record. I'm not gonna go and unlock that safe every time I change a password to something, especially like when you have these programs where every 90 days you have to change your password, oh my gosh. So that's not gonna happen. But again, making sure that your one person who's gonna handle your things has your email password. That's really the only thing you need to make sure is correct. And I say that as if it's easy. For me, I have four different email addresses, so that's gonna be a bit of a project. But if the email address is always updated, the rest will become manageable.
0:24:27.1 DB: Alright listeners, I'm gonna draw this podcast to a close. I just wanna make sure that if you're interested in the topic to learn more, read Allissa and Michael's column in the September, October 2022 issue of Massage and Bodywork Magazine and the articles titled, The "What If" Scenario, how to build a get hit by a bus file for your business. I wanna thank our guests today, Allissa Haines and Michael Reynolds. For more information about them, visit massagebusinessblueprint.com. Thanks, Allissa, Michael and Kristen.
0:24:57.7 MR: Thank you.
0:24:58.0 AH: Thank you.
0:25:00.0 KC: Thanks so much for this really important information, such a great conversation.
0:25:10.0 KC: Members are loving ABMP Five-Minute Muscles and ABMP Pocket Pathology, two quick reference web apps included with ABMP membership. ABMP Five-Minute Muscles delivers muscle-specific palpation and technique videos plus origins, insertions and actions for the 83 muscles most commonly addressed by body workers. ABMP pocket pathology created in conjunction with Ruth Werner, puts key information for nearly 200 common pathologies at your fingertips and provides the knowledge you need to help you make informed treatment decisions. Start learning today, ABMP members log in at abmp.com and look for the links in the featured benefits section of your member homepage. Not a member, learn about these exciting member benefits at abmp.com/more.