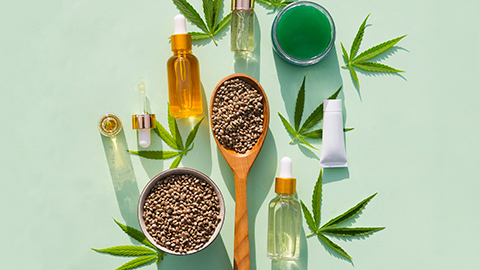 CBD is being incorporated into more and more massage practices, but breaking cannabinoid stigmas can be challenging. In this episode of The ABMP Podcast, Kristin and Darren speak with Liz Aigner, director of education for Color Up, about the myths vs. facts surrounding CBD, understanding the difference between full spectrum and pure CBD, resources for educating clients, and what to do if you plan on retailing CBD in your practice.
Resources:
Color Up Cannabis Master Program Education Special: $77 off your program purchase - use code SUMMER77
Wholesale Accounts: www.colorupco.com/account/
Sales Info: marrana@colorupco.com
Education Info: liz@colorupco.com
IG: @glowlizmassage
Author Images: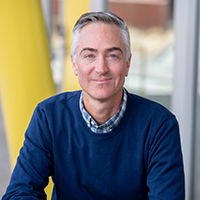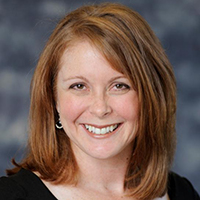 Sponsors:
Anatomy Trains is a global leader in online anatomy education and also provides in-classroom certification programs for structural integration in the US, Canada, Australia, Europe, Japan, and China, as well as fresh-tissue cadaver dissection labs and weekend courses. The work of Anatomy Trains originated with founder Tom Myers, who mapped the human body into 13 myofascial meridians in his original book, currently in its fourth edition and translated into 12 languages. The principles of Anatomy Trains are used by osteopaths, physical therapists, bodyworkers, massage therapists, personal trainers, yoga, Pilates, Gyrotonics, and other body-minded manual therapists and movement professionals. Anatomy Trains inspires these practitioners to work with holistic anatomy in treating system-wide patterns to provide improved client outcomes in terms of structure and function.    
Website: anatomytrains.com    
Email: info@anatomytrains.com          
Facebook: facebook.com/AnatomyTrains 
Instagram: www.instagram.com/anatomytrainsofficial
YouTube: https://www.youtube.com/channel/UC2g6TOEFrX4b-CigknssKHA  
Founded by a massage therapist for massage therapists, the Elements Massage® brand is a network of independently owned and operated studios dedicated to changing lives—including yours! The Elements Massage brand believes massage therapists deserve a supportive team, business and marketing resources, and the chance to learn as much as they want, so many Elements Massage studios offer and reimburse continuing education on an ongoing basis. It's no surprise Elements Massage therapist and client satisfaction leads the industry. That's because from day one, the brand has kept an unmatched commitment to deliver the best therapeutic massage experiences possible for both clients and massage therapists. Elements Massage studios expect the best. So should you. If this sounds like a fit, reach out. Studios are hiring!
Website: www.elementsmassage.com/abmp
Facebook: https://www.facebook.com/elementsmassage
Instagram: https://www.instagram.com/elementsmassage
Youtube: https://www.youtube.com/channel/UCXLHkAYMgmA6_MJ8DSEZm-A
Disclaimer:
Each Elements Massage® studio is independently owned and operated. Franchise owners (or their designated hiring managers) are solely responsible for all employment and personnel decisions and matters regarding their independently owned and operated studios, including hiring, direction, training, supervision, discipline, discharge, compensation (e.g., wage practices and tax withholding and reporting requirements), and termination of employment. Elements Therapeutic Massage, LLC (ETM) is not involved in, and is not responsible for, employment and personnel matters and decisions made by any franchise owner. All individuals hired by franchise owners' studios are their employees, not those of ETM. Benefits vary by independently owned and operated Elements Massage® studios. Elements Massage® and Elements Massage + design are registered trademarks owned by ETM.
Fascia Research Society (FRS) was established as a membership organization to facilitate, encourage, and support the dialogue and collaboration between clinicians, researchers, and academicians, in order to further our understanding of the properties and functions of fascia.
Every three years, FRS hosts the International Fascia Research Congress (IFRC). Beginning in 2007 with the first IFRC, and triennially since, the IFRC has been the premier fascia congress in the world. No other fascia congress brings together the very latest in fascial discovery and the diversity of the leaders in fascia. Registration closes August 31, 2022 – don't miss out!
For more information on FRS, or to register for the 2022 IFRC please visit us at www.fasciaresearchsociety.org
Questions about either FRS or IFRC? Email us at info@fasciareserchsociety.org
Full Transcript:
0:00:00.2 Kristin Coverly: Fascia Research Society invites ABMP Podcast listeners to attend the sixth international Fascia Research Congress, September 10th through 14th, 2022 in Montreal. The event includes eight keynote speakers, over 60 parallel session talks and posters, seven full and eight half-day workshops and a two-day fascia focused dissection workshop. The lineup of keynote speakers and workshops is already available on the Fascia Research Society website and the full Congress schedule will be out June 3rd. Register for the sixth international Fascia Research Congress today at fasciaresearchsociety.org.
0:00:44.9 KC: Easily run your business with free online scheduling, payment processing, and more from the new ABMP PocketSuite Signature Edition. ABMP has partnered with PocketSuite to bring members a free easy-to-use phone app that lets you focus on what matters most, your clients. Businesses on PocketSuite see an average 30% increase in earnings, and you could get set up in 15 minutes by choosing from curated pre-loaded settings or customizing the app for your practice. Features include online scheduling, HIPAA compliant intake forms and contracts and payment processing, all included in the ABMP Signature Edition and all free to ABMP members. Go to abmp.com/pocketsuite to get started and spend more time focusing on what you love.
[music]
0:01:50.6 Darren Buford: I'm Darren Buford.
0:01:51.7 KC: And I'm Kristin Coverly.
0:01:53.3 DB: And welcome to the ABMP podcast, a podcast where we speak with the massage and bodywork profession. Our guest today is Liz Aigner. Liz is Director of Education for Color Up and is a licensed massage therapist and aesthetician who specializes in traditional Chinese fire cupping, sound healing and professional CBD education. Her private practice, GLOW Massage Denver is located within the Color Up wellness center based in Denver, Colorado. For more information, visit glowmassagedenver.com. Hello, Liz. And hello, Kristin.
0:02:24.0 Liz Aigner: Hello, thank you guys for having me.
0:02:26.9 KC: Liz, we're so excited to have you here, we have so much we wanna talk about, but let's start by making sure that the three of us and all of our listeners are on the same page about all of the different definitions and terms that get thrown around and people have maybe a half of an understanding of or a completely wrong understanding of, let's get really clear about it. So what's the difference between hemp and marijuana, full-spectrum, broad-spectrum and pure CBD? Tell us everything.
0:02:53.3 LA: Oh my gosh, absolutely. So I think a lot of misconception with CBD, the industry in general, especially with Spa professionals, is that, like you said Kristin, they don't know what this is or that is, or how it works, or what it's doing, or if it's a fad, or if it's a trend, and really, my passion and my job is really to make sure that we break stigmas and make sure that we are focusing not just on the products, but how the products are working. So yeah, great first question, my first off is, my best example is I'm gonna use dogs versus cannabis because we're in Colorado, everyone loves dogs. I have two dogs, so I love to use them in my examples, but cannabis is actually a species of plant, so if we think of dogs, I have a Boxer and a Rottweiler, those are two different types of dogs, but they're both under canines, they're both canines, they're both bred from wolves and all of that descendants. So cannabis works in the same way, cannabis is the species and then we have two phenotypes which are hemp and marijuana and those are two completely different plants, just how I have two completely different types of dogs.
0:04:13.9 LA: So hemp is our first phenotype and that's what we're actually using in CBD products. It contains cannabinoids, including CBD, and then other cannabinoids, which I'll get to in a second here. It has less than 0.3% THC. So anything that has more than 0.3% THC has to be sold in a dispensary, it's regulated by your state's Marijuana Enforcement Agency, so everything that we sell can be sold in a store, in a spa, in a salon, it can be sold in your private practice. CBD is legal in all 50 states, so hemp is legal in all 50 states. We have a lot of people that are like, "Oh, if I bring my CBD like at the airport, am I gonna get thrown in TSA jail?" And we're like, "No, no, no, that's not how it works." So you can travel with it, you can take it from one state to another. Here in Colorado, it is regulated by the Colorado Department of Agriculture and is protected by the Industrial Farm Act. So that's hemp, it's protected, it's a phenotype, it's just a type of cannabis.
0:05:21.9 LA: And then we have marijuana, which is our second phenotype. It contains all sorts of cannabinoids, including CBD and then THC, again, it has that greater percentage of THC, which again has to be sold in a dispensary. It's only legal in certain states. As we know, we have a lot more states that are coming around and doing some legalization which is really exciting, and then in Colorado our marijuana enforcement department is the one that regulates THC, so we don't work with that department, we work and protect under the Industrial Farm Act. So that's kind of the quick overview of how it is different, they're different from each other, so again, cannabis is the species, and then we have our two phenotypes, which are two completely different plants.
0:06:12.8 KC: What about the spectrum? Full-spectrum, broad-spectrum. Tell us more about that.
0:06:17.4 LA: So we have pure CBD, which is a single cannabinoid. So it's only CBD, it has many benefits for your body, your mind, your spirit, it's a single cannabinoid. Additional process is needed, it's separated from the other cannabinoids, and that process is considered a pure process, so that way it's just extracting a single cannabinoid, it's still very powerful on its own. That's actually a huge stigma is we get a lot of people that are like, "I heard CBD is only good if you use it with THC." And that's not true. So we wanna make sure that we're like, "You can use a pure CBD, especially if that's what you feel more comfortable with," And then working with the CB2 receptors directly with that pure CBD.
0:07:07.3 LA: A distillate, however, is considered full-spectrum. So you have THC, CBD, CBG, CBC, and CBN. So in most full-spectrum products, you're gonna find those five cannabinoids. Those five cannabinoids have all of their own medicinal properties, CBN for example is really great, it's more of a sedative, it's really great for sleep. CBG for example, is a great... Is great for our immune system, it's also great for the central nervous system in combating like depression and anxiety, it's also really amazing topical for CBG. So each of those cannabinoids have their own medicinal effect and they're all special in their own way. What we call that distillate is that entourage of facts, you have all of those cannabinoids working together for a medicinal purpose which is gonna be more beneficial for the central nervous system in general, brain, spinal cord versus an isolate pure CBG, which is gonna be really beneficial for the immune system, skin, muscles, joints, that type of thing.
0:08:15.2 LA: And depending on your practice like your massage practice or your spa, some... I mostly go with the pure CBD, just because I love that it's just like that strong, potent CBD muscle, skin, joints, aches, pains, tension, tightness. However, if you have a client that comes in with eczema, psoriasis, something that's topically irritating for their skin, THC within that whole spectrum actually assists with that type of itch that's associated with the central nervous system. So if I have a client who has really awful eczema for example, I'm like, okay, I'm gonna switch to a whole spectrum option because I want those cannabinoids all working together to fight that itch and fight that inflammation from a more topical standpoint versus just my CBD, which I'll just work for Integrative and Swedish and just general deep tissue.
0:09:13.6 KC: And I'm curious, talking about product, do you personally use an oil or a lotion or a salve? What do you like to use in your sessions?
0:09:21.6 LA: Oh my God, I love this question so much. I was trained in oil, so I am an oil girl a 100% all the way, I absolutely love oil. But that's how I was trained, that's my style. What I really love about the products is that we have oils, lotions, and then two different types of salve. So we have the relief salve which honestly, it's like as we call it, our life saver, because it's just like this all around, go around amazing product. We wholesale it to professionals, you also can buy it in retail and then sell it to your clients as well, which is a great option, but it has Arnica oil in it, obviously CBD or comes in a full-spectrum option, it's great for bug bites, itchy bruises, scrapes, burns great for even chronic pustule acne on the face if you need spot treatment, so I use the oil, I use the salve.
0:10:23.0 LA: We also have the sensation salve, which is probably my top three favorite massage products, it's got camphor, menthol obviously full-spectrum CBD product in there, but it really has this amazing heating, cooling effect. So not only do we have our products which have the CBD or the other cannabis within them, Will, one of our co-founders and our head formulator really takes the time to create products that are like yeah, it has CBD in it, but it also has all of these other amazing products in it that are working in conjunction with the CBD or a full-spectrum.
0:11:00.9 KC: Liz you mentioned that Color Up chooses not to do a broad-spectrum product, can you tell us a little bit more about why not?
0:11:06.8 LA: Sure, broad-spectrum products are really great. Broad-spectrum, so what broad-spectrum includes is all of those cannabinoids minus the THC. So you're gonna get CBG, CBN, CBC, and CBG in a broad-septum product. There's nothing wrong with that type of product, we just believe that CBD is a very powerful compound on its own, and then you have the other option which is the full-spectrum, which is more of that entourage effects. So we're Color Up, we just don't believe... Again, it's a great product, we just don't create that because we think we have two very solid options for all sorts of people.
0:11:48.3 DB: Liz, let's jump in and ask, how does CBD work with the body? What are CB2 receptors and what do MTs need to know about the endocannabinoid system and how it communicates with the body?
0:12:00.7 LA: So the endocannabinoid system, I can go on like a very... Really give you guys a nice brief kind of Reader's Digest version. One, there's not enough information, right? Not enough research, so a lot of the research is circumstantial, we need more solidified research, that type of thing, but the endocannabinoid system is actually now considered part of the body's 12 major organ systems, and it communicates with every other system in the body. So circulatory system, immune system, central nervous system, skin, musculoskeletal, it communicates with everything else. It's our homeostasis, it keeps us in balance, it keeps us healthy.
0:12:42.7 LA: Basically, a great example is to think of a volume control, so if you're having anxiety, your heart starts racing, you get kind of amped up, you're having maybe tunnel vision or you're having trouble breathing deeply, you have more shallow breaths, CBD when taking it or taking other cannabinoids internally, it's gonna turn the volume down on that anxiety, it's gonna have you feel more calm, it's gonna bring you back into baseline, it's gonna keep you into balance. Another great example is gonna be just general central nervous system like depression for example. Depression you're super sluggish, you might have trouble getting out of bed, just general severe sadness.
0:13:26.7 LA: I know depression is more than that, but if you guys get the point, and if you're taking regular CBD, it's gonna take that and then turn the volume up on the endocannabinoid system, so it's gonna turn that volume up, it's gonna help you maybe release some of those negative feelings, maybe even if they're little like just getting out of bed, taking a shower, or cleaning your house, it's gonna constantly put us back into homeostasis. The endocannabinoid system is similar to our hormone system because it's always responding to negative feedback. So like adrenaline, epinephrine, cortisol, it's always responding to that negative feedback in the body, but it's always putting us back into balance, that is the main point and the main idea of what the endocannabinoid system does.
0:14:15.3 LA: And so when we are out of balance, we can have anxiety, depression, other mental health issues, we can have disruption in sleep cycle, insomnia for example, a general increase of that harmful hormone production in the body, which is for our endocrine system, but we can also have physical imbalances, we can have auto-immune system issues, fibromyalgia or Crohn's disease, arthritis, digestion complications, IBS, constipation, diarrhea, general pain, tension, tightness, I think that's the main thing we really deal with as professionals. And then skin disorders like I mentioned, acne, premature aging, psoriasis, eczema, all of those are encompassed under the endocannabinoid system that needs to communicate with the other system that this is possibly underlying and causing these issues.
0:15:08.7 DB: Let's take a short break to hear a word from our sponsors.
0:15:12.1 KC: Anatomy Trains is delighted to invite you to our in-person fascial dissection workshop, October 10th through 14th, 2022. We're excited to be back in the lab with Anatomy Trains' author, Tom Myers and master dissector, Todd Garcia, in Todd's Laboratory of Anatomical Enlightenment in Boulder, Colorado. Join students from around the world and from all types of manual movement and fitness professions to explore the real human form, not the images you get from books. Visit anatomytrains.com for details.
0:15:49.4 KC: Hey life-long learners, did you know that Elements Massage Studios are hiring and at the top of their list is curious massage therapists like you. Elements Massage Studios are all about improving the lives of everyone they touch, for them that includes giving you training in new skills, a supportive team, and chances to grow a client list. If this sounds like it could be your new home, let them know we sent you by going to elementsmassage.com/abmp, that's elementsmassage.com/abmp.
0:16:23.1 DB: Now, let's get back to the podcast.
0:16:26.2 KC: Okay, Liz, let's dial it in and talk a little bit more about CBD in the massage session, so what are the benefits of a practitioner using a CBD product with their client, but also what are the contraindications, when shouldn't they do that?
0:16:40.3 LA: Oh, yeah, great question. So there are really no contraindications using topical CBD in your massage practice, which is amazing. So any general or local contraindications that your client comes in with are still gonna be local and general contraindications. General contraindications, "We're not gonna work on you anyway, come back when it's a different scenario." Local contraindications would still be local contraindications, so open wounds, sores or break in the leg, a cast, anything like that, so nothing really changes, which is amazing. What I like to tell professionals is that when I give them a list of why CBD is beneficial, they're like, "Well, massage does that anyway." And I'm like, "Yes, 100%. However, CBD is elevating your massage, not only is it not a fad, it's gonna make your sessions last longer, it's also gonna make your career last longer." And I've been massaging... I'm in my ninth year of massage and massage full-time, I have my private practice. I think I've taken one break throughout my career, and let me tell you, I've been massaging solid through these last three years with my massage practice, and I would have not gotten through these last three years, especially with COVID and pandemic, without my CBD.
0:18:07.5 LA: Because not only are your clients receiving the benefits of CBD topically on their skin, you're receiving it as well while you're using the product, so inflammation in your joints, in your hands, your elbows, your low back, your knees, we're lunging, we're squatting in massage. It's gonna help save you too, and so that's usually kind of the ear perk for massage therapists is they're like, "Oh, I'm receiving those benefits." You can do four or five hours worth of massage in a day, and you're not gonna feel high, you're not going to feel weird or woozy or anything like that, that's another huge stigma. I do about four and a half to five hours of massage per day for my massage practice, and I feel less inflamed, I feel I'm not lacking that mobility, I don't feel swollen in my hands or in my arms and shoulders and stuff, so that's definitely one of the huge benefits for massage therapists bringing in a CBD product for their practice.
0:19:16.0 LA: The other benefits for your clients actually is it's gonna stimulate the autonomic nervous system, so we know rest and digest, sympathetic versus parasympathetic, allowing our bodies cortisol levels to drop, which facilitates healing in the entire body. It has improvement in evidence-based inflammatory bowel disease, arthritis and atherosclerosis, so just that general joint inflammation, gut inflammation, decrease in acute and chronic inflammation just like across the board. It increases immune function, which really important is this next tip is that when we're talking about the endocannabinoid system, we have neurotransmitters that we're working with and we have CB1 and CB2 receptors that we're working with. With that being said, the neurotransmitters that occur naturally in our brain, one of them is anandamide and so if anyone is a yogi out there or even a runner, anandamide might sound really familiar.
0:20:20.3 LA: Anandamide is Sanskrit for bliss or joy, and it's this joy molecule that we actually unlock when we're using CBD. So again, it's not like my massage, my techniques are different using CBD, it's just elevating that experience for my client. So anandamide is really beautiful because for a long time, researchers and scientists thought it was like dopamine and, was it dopamine? Yeah, it was dopamine and serotonin that were released during a race, if you're a runner, but it's actually anandamide that's being released. So when they talk about runner's high, I'm not a runner, I don't run, but with a runner's high, they thought it was those neurotransmitters, but it's actually anandamide being released in the body. So something that's really important within education is to obviously educate yourselves, but then educate your clients and being like, "You don't need CBD necessarily to release anandamide in your brain, we receive it from running, we receive it from exercise, we receive it from dancing, we receive it from laughing, it's unlocked naturally in our body." CBD is just the tool to help us elevate that experience, and it helps us if we're having imbalances, either physical, mental, or emotional, it's bringing us back to baseline, it's allowing our body to be able to experience that anandamide health in a healthy way.
0:21:45.8 DB: Liz, let's clear up one of the major misconceptions here, will you or the client get high?
0:21:52.6 LA: No, you will not get high, that is not how CBD works topically at all, and it doesn't work internally like that either. But for massage therapy sake, you can do four and a half, five hours, however many hours of massage or sessions that you do a day, and you will not get high.
0:22:11.3 DB: Would you ever test positive on a drug test?
0:22:14.3 LA: That's a really great question. So for full-spectrum internal products, if you were being tested because of your job or for whatever reason you're testing, we would not recommend taking a full-spectrum product, just because there's a little bit of that 0.3% THC, and it's just not something that we necessarily would recommend risking. If you are just taking pure CBD internally, CBD is not tested on drug panels, so there's no reason to be worried about that, but if you are being tested, stick with a pure CBD versus a full-spectrum.
0:22:52.2 KC: And to clarify, Liz, that's internally like tincture is not necessarily a lotion or oil, correct?
0:22:57.9 LA: That is correct. There have been... There is like, I should say, a debate that you're like, if you are being tested for THC or drug-tested topically, you should still use a pure CBD. However, if you're using... It's so, so, so minuscule. So it's very... It's be close to impossible, but I don't wanna say it's completely impossible, so if that's something that you would worry about because you're being tested or have a client that's being tested, stick with a pure CBD, you're still gonna have great results.
0:23:32.8 DB: Yeah, that was my question, 'cause I was wondering if for a massage therapist, like you mentioned, as yourself is doing four to five massages a day, I just didn't know internally what you're taking into your body.
0:23:42.5 LA: They say, what, 40% to 60% of what we put on our skin ends up into our bloodstream, however, even those very small, small, small amounts, I don't know if they would show up but again, if that's something that people would worry about, I'd recommend sticking to pure CBD, for sure.
0:24:02.0 KC: Liz, I'm curious, do most practitioners who use a CBD product with their clients use that for the full session, or do they use it in certain areas of the body, how do they tend to apply that product?
0:24:13.7 LA: Oh, my gosh, yes. Okay, so I do full CBD sessions. What's really, really great about the products is that you can kind of choose how you wanna lay it out, so you can do a CBD upgrade, or maybe you're just working it into the shoulders and the back and the neck, or maybe you're using a salve upgrade where you're like it's feet, hands, neck, and you're just kind of localizing the area or the different areas, which I love as well. I think to get the whole experience, you're getting about 30-50 milligrams of CBD for a full-body massage, and I recommend and Color Up recommends like 30 milligrams is a great place to really stay in that rest and digest and in that parasympathetic nervous system response. It takes us not as long to come out of the parasympathetic response as it takes for us to shift over into sympathetic. So when we're using CBD, I recommend doing the full body because your client is gonna receive the most that they can out of a full-body session.
0:25:25.5 DB: So, Liz, I wanna ask the million dollar question that I know a lot of our listeners are gonna want to hear about, what are the initial steps for incorporating CBD into your practice?
0:25:35.7 LA: The very first initial step is you're gonna wanna integrate it into your point-of-sale system, so if you use Square, for example, which I think most of us use Square but for Square, for example, they're going to ask for our Certificate of Analysis, which is on our website at colorupco.com. So if you plan on retailing lotions and salves in any type of CBD product, you're gonna need that Certificate of Analysis to show to Square that you're not selling marijuana, that you're selling CBD. So that's really, really important, and I'm happy to walk listeners through, if they have any questions, I can give you guys my email and everything. So that's gonna be a really important step if you plan on retailing it. If you plan on just carrying it in your massage sessions like back-bar products, it's really, really easy, and you just go on to colorupco.com, you click on Account, and you log in for an account. Marrana, who is our director of sales, will be like, "We've got a new account." She'll approve you. You just need your license number and your EIN to get approved for a wholesale account, and you can start ordering as soon as you get approved.
0:26:51.2 LA: Something I really love about Color Up and something that really drew me to them, beside the product, was just how uncomplicated we make being a professional. So you go in, there's no minimum order. There's no like you have to order a certain amount per month. You can go... If you're like, "Hey, I really love the Sensation Salve," And that's all you wanna order for the rest of your life, you can. So it make... We make it really, really easy, and that's what I love about it, is you can go in as a small business and just order what you need, and I think that's something that really sets us apart from other companies. So very easy to set up. Those would be your initial steps.
0:27:34.2 LA: My last suggestion and my biggest suggestion, honestly, would be to get educated. So we have a really amazing Cannabis Master Program on Teachable, and we're actually running a summer special, so I can give you guys that info as well. But that comprehensive, it's online, it's virtual training, it's self-paced, it's really amazing. You get seven hours of in-depth comprehensive information that you can actually... You have a workbook, you get a decal, you get all of our massage and SD protocol, so it's friendly for dual-licensed therapist, which I know is very popular, and then you also get $150 worth of complementary product mailed to you, so you can actually start using the products before you even bring them into your practice or into your spa. But getting educated and feeling comfortable with sharing the information is the most important.
0:28:34.0 DB: I wanna thank our guest today, Liz Aigner. For more information about Liz and the good work she's doing, visit glowmassagedenver.com. Thanks, Liz, and thanks, Kristin.
0:28:43.4 LA: Thank you guys so much for having me, I really appreciate it. I love ABMP.
0:28:47.4 KC: Thank you so much for taking the time to be with us today and sharing that great information. You made it really easy to understand the differences between all the different types of products, and how we can start incorporating that into our sessions. We appreciate you. Thanks so much.
[music]
0:29:09.3 KC: Members are loving ABMP Five-Minute Muscles and ABMP Pocket Pathology, two quick reference web apps included with ABMP membership. ABMP Five-Minute Muscles delivers muscle-specific palpation and technique videos plus origins, insertions, and actions for the 83 muscles most commonly addressed by body workers. ABMP Pocket Pathology, created in conjunction with Ruth Werner, puts key information for nearly 200 common pathologies at your fingertips and provides the knowledge you need to help you make informed treatment decisions. Start learning today. ABMP members, log in at abmp.com and look for the links in the featured benefits section of your member home page. Not a member? Learn about these exciting member benefits at abmp.com/more.
[music]