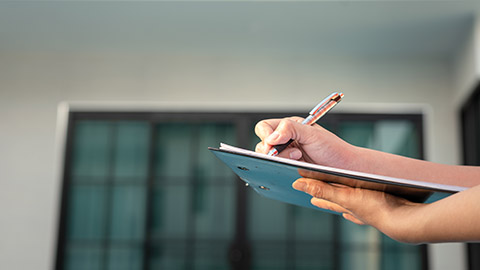 Can creating a membership structure in your practice make massage more accessible to the general public? In this episode of The ABMP Podcast, we have a discussion with Mindy Sheppard about how working in a franchise spa motivated her to create a membership program for her clients in her solo practice and why it's more beneficial than you might think.
Author Images: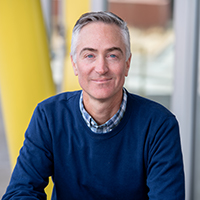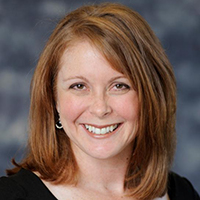 Sponsors:
Anatomy Trains is a global leader in online anatomy education and also provides in-classroom certification programs for structural integration in the US, Canada, Australia, Europe, Japan, and China, as well as fresh-tissue cadaver dissection labs and weekend courses. The work of Anatomy Trains originated with founder Tom Myers, who mapped the human body into 13 myofascial meridians in his original book, currently in its fourth edition and translated into 12 languages. The principles of Anatomy Trains are used by osteopaths, physical therapists, bodyworkers, massage therapists, personal trainers, yoga, Pilates, Gyrotonics, and other body-minded manual therapists and movement professionals. Anatomy Trains inspires these practitioners to work with holistic anatomy in treating system-wide patterns to provide improved client outcomes in terms of structure and function.    
Website: anatomytrains.com    
Email: info@anatomytrains.com          
Facebook: facebook.com/AnatomyTrains                     
Instagram: www.instagram.com/anatomytrainsofficial
YouTube: https://www.youtube.com/channel/UC2g6TOEFrX4b-CigknssKHA  
Fascia Research Society (FRS) was established as a membership organization to facilitate, encourage, and support the dialogue and collaboration between clinicians, researchers, and academicians, in order to further our understanding of the properties and functions of fascia.
Every three years, FRS hosts the International Fascia Research Congress (IFRC).
Beginning in 2007 with the first IFRC, and triennially since, the IFRC has been the premier fascia congress in the world. No other fascia congress brings together the very latest in fascial discovery and the diversity of the leaders in fascia. Registration closes August 31, 2022—don't miss out!
For more information on FRS, or to register for the 2022 IFRC, please visit us at www.fasciaresearchsociety.org.
Questions about either FRS or IFRC? Email us at info@fasciaresearchsociety.org.
Full Transcript:
0:00:00.4 Speaker 1: Fascia Research Society invites ABMP podcast listeners to attend the sixth international Fascia Research Congress, September 10th through 14th, 2022 in Montreal. The event includes eight keynote speakers, over 60 parallel session talks and posters, seven full and eight half-day workshops, and a two-day Fascia focused dissection workshop. The line up of keynote speakers and workshops is already available on the Fascia Research Society website, and the full Congress schedule will be out June 3rd. Register for the sixth international Fascia Research Congress today at fasciaresearchsociety.org.
0:00:44.9 Speaker 1: Easily run your business with free online scheduling, payment processing, and more from the new ABMP PocketSuite signature edition. ABMP has partnered with PocketSuite to bring members a free easy-to-use phone app, that lets you focus on what matters most, your clients. Businesses on PocketSuite see an average 30% increase in earnings, and you could get set up in 15 minutes by choosing from curated pre-loaded settings or customizing the app for your practice. Features include online scheduling, HIPAA compliant intake forms and contracts, and payment processing. All included in the ABMP signature edition and all free to ABMP members. Go to abmp.com/pocketsuite to get started, and spend more time focusing on what you love.
[music]
0:01:50.7 Darren Buford: I'm Darren Buford.
0:01:51.8 Mindy Sheppard: And I'm Kristin Coverly.
0:01:53.4 DB: And welcome to The ABMP podcast, a podcast where we speak with the massage and bodywork profession. Our guest today is Mindy Sheppard, Mindy is a dual-licensed massage therapist and esthetician, with a holistic and clinical practice in Orlando, Florida. Beyond providing a blended mind-body results-oriented treatment approach, she teaches massage therapy at Aveda Institutes, Orlando. Creating treatment plans that promote holistic well-being and pain management with measurable results is the reason her clients trust her to help them feel their best, amidst their busy lifestyles. Mindy has been successful in incorporating a membership model into her practice, as a promotion of prioritizing self-care, and making her services more accessible to those seeking them. For more information about Mindy, visit calmesthetic.com. Hello Mindy and hello Kristin.
0:02:43.5 Kristin Coverly: Hello, hello. How are you both? Thank you so much for having me on today.
0:02:48.1 MS: Mindy, we are so excited to have you here because your journey has touched on a couple of things that I know our listeners are really interested and curious about. First, having a dual license with massage therapy and skin care, and second, initiating and maintaining a membership program. Really exciting. So you have a massage therapy license and you're a licensed esthetician, tell us which came first, let's chicken and egg this, and then also what are the benefits that you find for your practice that someone who's listening might also get excited about?
0:03:22.7 KC: So I actually was licensed for both at the same time, so at the time Aveda Institutes, Orlando was only offering a dual license Program, so I was actually originally just looking around for massage. I toured a couple of other schools, so I did see some programs that did only offer a massage therapy course, but I really loved my experience as soon as I came into Aveda. I loved their Ayurvedic philosophy and how they intertwine that with their mission, and incorporating wellness even into the day as a student or now, as an educator, I incorporate into their day. So now we do only offer two separate programs, so I'm teaching the massage therapy course, I'm in the intro phase, so we do lots of lecture, anatomy, physiology, foundational, technical skills, hands-on stuff like that, practicing on each other. So yeah, yeah, both the chicken and the egg came first.
[laughter]
0:04:31.0 MS: Simultaneous. And then what benefits do you find for your practice of holding both licenses? How does that work for you?
0:04:38.2 KC: So it... For a really long time in my own practice, I think that I had a hard time really getting equipped with enough training and knowledge in both areas to focus equally on both, so I let aesthetics take a little bit of a stand-still for quite a bit. I was kind of re-inspired into that though, eventually around the time of COVID actually with lock-downs and everything, I started getting into learning a lot, doing my own continued Ed online with webinars. So I started to infuse a little bit of both. And when I started my own practice, I started offering both different services, so I do see primarily like 90% massage clients, but the 10% of facials and skin care services that I do offer really set off the physical aspect of my work that I do as a practitioner, so it definitely helps my body for sure.
0:05:40.8 DB: Bingo. Absolutely, that's something that we hear from dual licensed practitioners all the time. Let me transition ask you a question about the work that you do, when you're working with clients it tends to be results-oriented and clinically aligned treatments, but with a holistic mind-body component, in what ways do you see this combined approach of body work differentiating your treatments and what inspired you to become fluent in both Eastern and Western modalities?
0:06:10.0 KC: So it's really interesting because I really thought starting off at Aveda where we kind of offer more of spa massage training and a lot of Eastern approaches, like the chakra balancing massage is one of the first protocols that we actually instruct our students on as well as reflexology. So I thought I was going to lean pretty hard towards the eastern modalities, and a lot of my continued education training was aligned with that ideology. So as I started out into my career working with clients, I was kind of surprised and a little bit in denial when I found that I really loved how I could see that instant gratification with every session when I was doing Deep Tissue, myofascial release, even western cupping, or trigger point therapies. So eventually I admitted to myself that I really loved both, and now in my own practice, as I've developed my own skills and also my own understanding of what I'm doing as a practitioner to the physiology of the person on my table, I see that the Easter modalities had really served me, and paying attention to the relaxation component and settling them into a parasympathetic nervous system state where my deeper tissue-oriented work can actually be received well.
0:07:49.6 MS: Okay Mindy, and I absolutely know for a fact that a lot of listeners have toyed with the idea of starting a membership program or creating a membership structure for their clients within their practice, but have still questions about it and haven't quite taken that next step. Tell us about your membership structure, how did it get started? What was that last push to say, "Yes, this is absolutely what I'm doing", and how did you structure it? And how do you maintain it? Tell us all about it.
0:08:17.3 KC: So I feel like there wasn't much pushing honestly, it kind of just fell into my lap. After I worked in a salon spot for a little bit, I had a struggle building clientele straight out of school, I didn't know anything about marketing myself, and I loved how I had a lot of autonomy when I was working at this location. But I think straight out of school, I had a lot of trouble building up and keeping myself busy, getting those hands-on skills that I think I really needed directly out of my education. So I started working in a franchise massage establishment, and I also started to work on my Psychology Associate Degree, which is something that I really have always loved. And I thought of pursuing right before I signed up for massage school, while I was there, I had amazing co-workers and I stayed there for quite a while, and I built a very, very dedicated clientele.
0:09:25.5 KC: And I also was able to really see how people who may not have considered massage to be something that's a part of their wellness preventative care routine on a monthly, bi-weekly or weekly basis, we're starting to perceive it in that way. So versus it being a luxury, something that they do for their birthday when their loved one gives them a gift card. So I think also the membership model was really, really excellent in keeping them consistently coming back, versus packages where it's a lump sum of money they may not be able to afford at the end of their previous package, so they may fall off in that kind of scenario. So I know a lot of practitioners definitely offer packages, and I think that's more common place, but for me, I wanted to provide my clients with an option that would make it more accessible to them. So I use a membership model where I have four different tiers, and I don't necessarily recommend this, but I kind of customized it and had a very specific treatment plan that recommended the specific tier of membership depending on what they needed and how frequently they needed services. So I was kind of able to tailor that to them, but for marketing purposes, I don't recommend.
0:10:54.2 DB: Can you tell us a little bit about those levels, I'm super curious about how you decided to break up those tiers.
0:11:00.8 KC: So with my membership structure, like I said, I do have four tiers. Originally, I actually started with three, but because of need and clients letting me know what they wanted I offered a fourth one, but it was mostly just based upon if they asked me about this specifically, that I would let them know about it. But the three levels I had were for one hour a month, two hours a month, and for four hours a month actually. So at the one hour a month level, I offered a different rate, so it was $70 a month, and that's charged monthly, they have a card on file. I call that one the sustain calm, mostly for people who were at that maintenance level, who could come in just once a month for an hour service and just benefit from the results of that. For other individuals who might need more intensive treatments to get them to that sustain calm level, I had that two massage a month membership tier, so that was the closer to calm. So $120 a month, I drop that rate down hourly to $60 per service, of course charged monthly so they had that commitment.
0:12:16.5 KC: And then at four hours a month for people who may have surgeries, injuries in the past, we're working really on scar tissue and restructuring how their body is holding the stress and working on range of motion, things that might need a little bit more intensive care. I offer $200 a month, so that's the best rate of course, so $50 per hour. And of course, with that offering I really love that I feel very confident charging more to non-members as well. So I'm able to raise my rates to what I think that I deserve for those non-member services, and then those who wish to commit can definitely get that reduced rate, but that's the only discount I offer. And even if you're family, you're friends, that's all I give out, 'cause I think that's a really great offer to begin with, honestly. So I definitely encourage my colleagues and other massage therapists to think about doing something like this, and just think how this might reframe your services to your clients, changing it from that luxury perspective to something that's going to be a part of their monthly routine. Just really reshape how they feel about your services and what you offer.
0:13:35.8 DB: Let's take a short break to hear a word from our sponsors.
0:13:38.9 S1: Anatomy Trains is delighted to invite you to our in-person fascial dissection workshop. May 30th through June 3rd, 2022. We're excited to be back in the lab with Anatomy Trains author Tom Myers and master dissector Todd Garcia, in Todd's laboratory of anatomical enlightenment in Boulder, Colorado. Join students from around the world and from all types of manual movement and fitness professions to explore the real human form, not the images you get from books. Visit anatomytrains.com for details.
0:14:16.7 DB: Now, let's get back to the podcast.
0:14:19.4 MS: How many or what percentage of your clients do you think are part of the membership program versus paying a la carte?
0:14:26.4 KC: So I would say that probably 80% of my clients are a part of my membership, and I really drove my pre-booking and treatment planning with the membership model. So I created little treatment plan cards where I was able to offer and suggest a service frequency and what membership may fit into that recommendation as well for their specific concerns. And I again, took a lot of knowledge and tidbits from that franchise massage establishment model. The whole time I was working there, I was continually impressed with how well they had set up their client retention and their pre-booking grades, and how easy it was to build a steady clientele. And I of course, tweaked it little bit in my favor I think, but I think it's been really an excellent offering and program.
0:15:30.8 DB: Oh, absolutely. And Mindy, we're gonna live in here for a little bit because this is... I think that our listeners, we haven't talked about this, and certainly to this level. I think our listeners are gonna wanna know more about this, you mentioned you can come and get a one-off service right, you can get a session. Tell us how then you speak with them pre-session or post-session to bring them into the membership model, I think that's huge for our listeners.
0:15:56.5 KC: Oh yeah, and I definitely speak with this to my students, I think is so important from the very moment that you met them and you hear their concerns to begin to prime them on what your offerings are. If you sneak it in at the very end of the session, what you might need to recommend, they might be surprised and caught off-guard and they're also half asleep, right. So at the very beginning of the session, maybe they let me know that they've been in some car accidents in the past, it's been a few years, but they do have some range of motion issues, maybe their rotator cuffs a little bit, freaky and weird, and... I don't really think they need to sign up for that wellness intensive membership, so in my head, I'm kind of hypothesizing here, of course, once I get them on the table and I'm feeling and doing that palpation assessment, I can really determine that. But I guess what I would recommend to them and start the conversation with is, so you've let me know that you have these concerns, and I do have a really excellent program, I offer a membership called the wellness intensive, which provides four hours of massage sessions with me every month, and that's gonna reduce your rate considerably.
0:17:17.0 KC: So at the end of the session, if I still think that might be your best plan of treatment for what you have told me, and then what I find with my palpation assessment, I'll let you know and we'll continue to revisit that. And then post-session, of course, I would come back in. So I did fine that you did have a lot of restrictions, I did see a lot of change in the body, and I'm really motivated and optimistic about what we're gonna find if we do sign you up for that wellness intensive membership and get you in, maybe bi-weekly for two hour sessions in the beginning, or if you prefer, we can even do like just upper body massage once a week for the first month at least, and then maybe consider changing your membership to the closer to calm where we could follow with two hours a month just a little bit of upkeep, but we'll revisit that once we get to about a month in.
0:18:19.8 MS: Perfect, yeah I was gonna ask if people shifted from tier to tier based on how their progress was going, so that was perfect. What happens if someone isn't able to use all of the sessions that's part of their tier. Do they roll over to the next month or how do you handle that?
0:18:34.8 KC: So for me, I have created it where they have a point structure, so for example, 20 points is a one-hour session, and 30 is a 90 minute, 40 is gonna be two hours. So they are able to mix and match services however they wish, they can book online, and they can see their point value that they have left on their account. And it does roll over for the way that I have set mine up, and I think that this was best because as a solo practitioner, I may not be able to fulfill all of their service needs every single month, if I get very busy or maybe I run into an injury and I can't follow through with services. I want them to be able to hold on to those points and be able to use it eventually. But I do keep now, and I had to learn this later on, I keep a membership tracker where about bi-weekly, I go in and I look at all of the point status of every single member that I have in my business so that I can make sure that I'm pre-booking them if I haven't already, so that no one's getting a million points stacked up.
[laughter]
0:19:54.8 MS: And caching them all in at once.
0:19:56.8 DB: Yeah.
[laughter]
0:19:57.8 DB: Mindy, are you sending out reminders to people on a certain basis, depending on their tier to make sure they make the next appointment, or are they just booking the same time out or both?
0:20:10.6 KC: So both, definitely. So a lot of them will book with me at the very end of their session and they prefer that, but some of them do like to do the online booking. And I found that my clients actually tend to be very, very motivated to book right away, and I haven't really had to keep up with many of them. But there are a few that I do follow up with, and I have a business phone number that I let my members know they can actually text me with, and I don't get notifications from the middle of the night or anything, it doesn't make a sound and interrupt me in my day. So I check that within business hours and reply when I can, but I'm able to follow up with them and check in with results as well, but also make sure that I'm pre-booking them and I have a pretty close communication and relationship with a lot of my clients at this point. After seeing them for six years, you really get to know them as a person, so they're pretty awesome about getting in touch with me and getting back with me, and we get them in for sure.
0:21:15.8 DB: Mindy, if you wouldn't mind sharing, can I ask you what are the percentage of your clients in each one of those tiers? I'm kind of super curious, is it weighted more heavily in the Tier 1 because that's less frequent and it's cheaper, or can you tell us that break about your break down a little bit?
0:21:31.5 KC: Yeah, so it's really interesting. I don't have the exact percentages, but I can definitely give you maybe a rough estimate because I was just looking at this the other day. So I definitely thought that the sustain calm, the $70 one hour session per month would be the most popular, but it's actually been the closer to calm. The two hours a month membership is gonna be the best and the most frequent and about probably at least 60% to 70%, maybe have chosen that one, so I really love that people are coming in by weekly or even receiving longer sessions with me. And I know that some practitioners prefer to see you more frequently or to see their guests more frequently rather, and have shorter sessions, but I really love how I can get so deep into the work and release deeper, deeper restrictions when I'm in a two-hour session and 45 minutes in they finally relax and I can get really in their past, you know, those superficial muscles. [chuckle] So I love that. Yeah.
0:22:40.7 MS: After having a membership program up and running, as long as you have, what lessons have you learned that you can share with our listeners to help them start from a different place, sort of share your wisdom from lessons learned.
0:22:52.3 KC: So to begin with, I'd love to circle back to that membership tracker, because I think that has been a really valuable resource that I definitely didn't implement in the very beginning of my business offering these memberships. My booking website that I use does give me a lot of data on all of the information I need to see, but it doesn't put it in a tangible way where I can see all of my members at once or how many points they have left, they're pre-booking the sessions, if I need to follow up with them, so that they do pre-book that session. So I make sure to list out every single month at least, or bi-weekly is my preference, every member's name, how many points they have in their account, when their billing date is, which membership tier they're on, and then I always make little notes if I need to follow up with someone or maybe recommend a different membership for them the next time I see them.
0:23:50.3 KC: So that's a big one, for sure. I guess definitely with the points rolling over the way that they do, like I said as well, I think that's a good thing to think about as a solo practitioner. Maybe not if you have multiple providers working with you, but having some sort of either protocol where you can... If you did run into an injury, if you did run into some sort of crisis in your life where you can't be there and make sure that your members are getting what they're paying for every month, you can have some way that you're giving them a benefit regardless.
0:24:30.0 DB: Mindy, I wanna thank you so much for joining the podcast. This is such good information about establishing a membership program, and I think for practitioners, they're really gonna hear this and maybe wanna align with it, because I think it solves so many of those re-booking problems that we see and hear about all the time. It's that sales-y thing, they don't wanna come up sales-y, but yet they know that they need to rebook to continue their practice thriving. This seems to solve a lot of those problems. Do you feel like that has done that for you?
0:25:00.0 KC: I definitely, definitely believe it has, and it's just about meeting your clients where they're at, and again, just thinking about what is going on in their mind and what they need so that you can offer it to them in a way that is accessible to them.
0:25:16.4 DB: I wanna thank our guest today, Mindy Sheppard, for more information about Mindy. Visit calmesthetic.com. Thanks, Mindy. And thanks, Kristin.
0:25:24.9 KC: Thank you.
0:25:24.9 MS: Thanks so much, Mindy.
[music]
0:25:34.2 S1: Members are loving ABMP 5-minute muscles and ABMP pocket pathology, two quick reference web apps included with ABMP membership. ABMP 5-minute muscles delivers muscle-specific palpation and technique videos plus origins, insertions, and actions for the 83 muscles most commonly addressed by body workers. ABMP pocket pathology created in conjunction with Ruth Werner, puts key information for nearly 200 common pathologies at your fingertips, and provides the knowledge you need to help you make informed treatment decisions. Start learning today, ABMP members log in at abmp.com and look for the links in the featured benefits section of your member home page, not a member? Learn about these exciting member benefits at abmp.com/more.