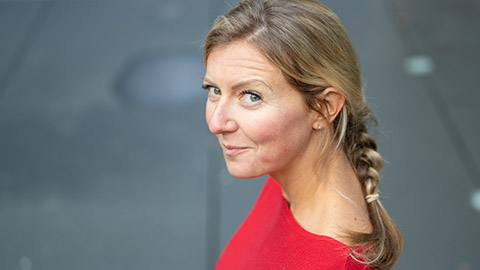 Can you be a leader and a healer at the same time? In this episode of The ABMP Podcast, Darren sits down with courage-builder and collaborative change-maker Amy Andrews McMaster to discuss the Great Resignation—or better put, the Great Realignment—the characteristics of a leader, the saboteurs that get in the way of our success, and frameworks for navigating your call to courage.
Want to find YOUR saboteurs? Take the quiz here.
Sponsors:
This podcast sponsored by:   
Anatomy Trains:
Anatomy Trains is a global leader in online anatomy education and also provides in-classroom certification programs for structural integration in the US, Canada, Australia, Europe, Japan, and China, as well as fresh-tissue cadaver dissection labs and weekend courses. The work of Anatomy Trains originated with founder Tom Myers, who mapped the human body into 13 myofascial meridians in his original book, currently in its fourth edition and translated into 12 languages. The principles of Anatomy Trains are used by osteopaths, physical therapists, bodyworkers, massage therapists, personal trainers, yoga, Pilates, Gyrotonics, and other body-minded manual therapists and movement professionals. Anatomy Trains inspires these practitioners to work with holistic anatomy in treating system-wide patterns to provide improved client outcomes in terms of structure and function.    
Website: anatomytrains.com                     
Email: info@anatomytrains.com                      
Facebook: facebook.com/AnatomyTrains                     
Instagram: instagram.com/anatomytrainsofficial
YouTube: youtube.com/channel/UC2g6TOEFrX4b-CigknssKHA  
 Universal Companies:
Universal Companies has everything the spa professional needs for success, including massage tables and accessories, linens, tools, pain relief products like arnica, and a range of lotions, oils, and gels. The products we offer help the independent practitioner save on their everyday expenses, as well as provide the convenience of shopping across broad categories.
Recognized as the "Favorite Distributor" in the American Spa Professional's Choice Awards for the past 17 years, we see this as a continuous challenge to provide the best products that pros trust the most.
Beyond our extensive selection of spa products, equipment, and tools, we have an education and marketing site for our customers to develop their skills and promote their business. The UCo Learning Network offers CEU courses, marketing kits, and business tools.
Website: universalcompanies.com
Facebook: facebook.com/universalcompaniesinc
Instagram: instagram.com/universalcos
Twitter: twitter.com/Universalcos
Pinterest: pinterest.com/universalcos/_shop
LinkedIn: linkedin.com/company/universal-companies/mycompany
Handspring Publishing:
Handspring Publishing specializes in professional-level books for massage therapists, osteopaths, yoga and Pilates teachers, physiotherapists, and other professionals who use touch or movement to help patients achieve wellness. Handspring Publishing's books are written and produced to serve the professional and educational needs of health and medical professionals, musculoskeletal therapists, and movement teachers. Its list includes bestsellers like Fascial Stretch Therapy by Chris and Ann Frederick, Fascia: What It Is and Why It Matters by David Lesondak, Pre- and Perinatal Massage Therapy: Third Edition by Carole Osborne, Michele Kolakowski, and David M. Lobenstine, and the recently published Oncology Massage: An Integrative Approach to Cancer Care by Janet Penny and Rebecca Sturgeon. Handspring's books combine attractive and accessible presentations with an evidence-based approach to writing, including referencing the latest research findings. Authors are drawn from the ranks of highly respected teachers and experts in their area of specialization, including Jim McCormick, Til Luchau, Robert Schleip, Graham Scarr, Gayle MacDonald, and Carolyn Tague, among others. ABMP members save 20% on regular list prices. Visit handspringpublishing.com and use discount code abmp20 to order. Shipping is free to all addresses in the United States and the United Kingdom.
Website: handspringpublishing.com
Email: info@handspringpublishing.com
Instagram: instagram.com/handspringpublishing
Twitter: twitter.com/HandspringLtd
Facebook: facebook.com/handspringpublishing
Full Transcript:
0:00:00.0 Speaker 1: ABMP members get 20% of the list price on all Handspring publishing titles including Zero Balancing: Conscious Touch and Transformation, Hydrotherapy for Bodyworkers: Improving Outcomes With Water Therapies and Reiki in Clinical Practice: A Science Based Guide. Visit handspringpublishing.com to learn about these and other books. ABMP members, visit abmp.com/discounts to access your discount code to save 20% on all list prices with free shipping to US and UK addresses. Find your next favorite book at handspringpublishing.com.
0:00:48.5 S1: Join us at the free ABMP/CE Summit on Monday, March 21st. This one-day online conference focuses on fascia and takes learners on a journey from understanding fascia, what it looks like, its role in the body and different types, to working with it using multiple modalities and techniques. Instructors include keynote presenter, Dr. Robert Schleip and CE course instructors, Rachelle Clauson, Allison Denny, Joy Edwards, Gil Headley, David Lazandec, Whitney Lowe, Teluca and Kathy Ryan. This event and four hours of CE is free for everyone in the profession, visit abmp.com/summit to learn more and register today.
[music]
0:01:44.2 Darren Buford: I'm Darren Buford, and welcome to The ABMP Podcast, a podcast where we speak with the massage and bodywork profession. Our guest today is Amy Andrews McMaster. Amy is a courage builder and collaborative changemaker with over 20 years of experience in education, leadership development, workshop facilitation and executive coaching. As the founder of Conscious Time, she helps individuals and teams transform obstacles and up-level skills so they are ready for tough conversations and meaningful contribution. Humor, passion and science are key elements of her interactive workshops in transformational coaching conversations. She's been consulting since 2011, and has worked with organizations across a variety of industries, such as Whole Foods Market, First Bank, JP Morgan Chase, Direct TV, Amazon, and a number of school districts and government entities. For more information about Amy, visit conscioustime.com. Hello Amy.
0:02:45.9 Amy Andrews McMaster: Hey, hey, Darren, how's it going?
0:02:47.6 DB: Good, it is good that you are back on the podcast. Listeners, Amy was on one of the original podcast, episode 9 to be specific, called Embracing the Suck. And that podcast was really specific and really perfect for early 2020 and what we were going through at that time, but now we're in 2022 and the world has presented us with new challenges and opportunities. So, how are you today and what are you excited about our conversation today?
0:03:20.6 AM: I am so excited because we just always... We always dive in, Darren, and we always have a nice conversation about what's relevant to the current state of affairs and what's relevant to your listeners, and hopefully, we can give them some juicy takeaways so that they leave here with some places to go for reference, if this resonates.
0:03:39.6 DB: Yes, yes, yes. So listeners, we brought Amy on specifically to talk about the paradigm shift to becoming a leader, AKA the leap of faith. Amy isn't here to talk about the technical skills of being a leader, the marketing, the day-to-day tactical duties, operations, we have other podcast for that. Amy is here to talk about adaptive skills, leadership and managing people, showing up the way you want to with your values and how to see yourself as a leader. Amy is here to tell you that you can be a leader and a healer at the same time. Pause for effect. I'll repeat, Amy is here to talk to you about that you can be a leader and a healer at the same time. Amy, what's been hogging the news lately?
0:04:29.7 AM: Well, really, I mean, I don't know if you've heard about this, the great resignation, this idea... Well, this fact that employees across the country are leaving their jobs at historic levels. I mean, according to the Bureau of Labor Statistics, more than 4.5 million employees exited the workforce in November 2021. I mean, I sort of think that they're seeking more satisfying and employment opportunities that fit their lifestyles and goals, but we in the coaching industry, kinda this great resignation is, kinda feels like it has a negative flavor, and so in the coaching industry, we like to spin this on its head and actually think about the why, like why is this happening? The why is actually really exciting, right? So we believe that this is a really positive phenomenon and should be more accurately described as The Great Realignment, because instead of purely resigning, employees are actually looking to realign their life to obtain better work-life balance and to contribute to the workforce in ways that they find most meaningful. And that is exciting.
0:05:36.2 DB: I love that phrase, The Great Realignment. Okay, I don't know the answer to this, but one of the interesting things about this realignment as it relates to massage and body work, is that MTs often find massage as their second career, not always, but often. We know that through internal data and surveys that we do here at ABMP. Many of the things that we're hearing people do in the outside world, outside of massage and body work is something in many cases that massage therapist already did. Our stats show is that many times, not always, but massage is a second or third career shift away from corporate life. They didn't need the pandemic to do it, is what I'm saying. They found their calling, so to speak. Some of that hard work that you just mentioned, right?
0:06:27.3 DB: So the reason I bring all this up and the reason that we're talking today is maybe MTs have already done that, but the second thing on their to-do list or their wishlist is launching their own solo practice, and that is something right up there. Many people do wanna work for employers and they're very happy doing that, and many would love to launch on their own, right? But as we often report, most MTs don't have a lot of business training or leadership skills, and therein lies the problem. So Amy, let me ask you, you're a leadership coach, when you went into training for that, did you get business training?
0:07:05.4 AM: No, no. I loved my coaching program, but no, no BD, business development training. Most coach programs don't have that. Coaching and business development, they're really different skills; like massage and business development. Super different and no is the answer.
0:07:24.4 DB: But Amy, how are you able to succeed?
0:07:28.5 AM: A lot of trial and error, really. If I had to narrow it down, there are some key things really, believing in the benefits of my offer, continuing to improve my craft, being resourceful in finding out things that I didn't know about business development, and really, I think one of the key things was shifting my mindset to see setbacks or even failures as feedback rather than something intrinsically wrong with me.
0:07:58.9 DB: Yes, yes, yes, yes. Feedback, that's a perfect segue. So Amy, what are the characteristics of a leader?
0:08:06.5 AM: Great question. I've asked this question to people, participants in workshops, and we get a variety of answers, but I would put them into two different buckets. As you imagine in the beginning, there's those technical skills and then adaptive skills, and so the majority are adaptive skills. There's a couple. Maybe out of a big list of 20-30 things, there's usually one or two that are technical skills, like they're smart or they're hard working. I would consider that more like a technical skill, but the majority of people say things like, My supervisor is an amazing leader because they care, because they listen, because they notice my contribution, because they're curious and open to new ideas, because they are invested in my growth. That's what people care about are those things.
0:08:56.0 AM: But Brené Brown, I know we've talked about her before but Brené defines a leader as anyone, anyone. It could be a parent, it could be anyone who takes responsibility for finding the potential in people and processes. So even if you're technically not a supervisor, but you are responsible for finding potential in the ways things work, and not only that, but has the courage to develop that potential. So if I were to distill that definition down, there's two important things: To find and develop that potential, and there are some non-negotiables in that, one is high trust. People do not care what you know until they know that you care. And so building high trust is essential, and there's seven elements of trust, right? But the second is high performance. What does that mean? We have to hire the right people for the right jobs, we need to give regular, not once a year, regular feedback, both positive and areas for opportunity and growth, we need to hold people accountable, we need to ask people what's getting in the way when we're seeing that they're having setbacks, and really be curious to coach them, to help them. We need to celebrate success. We're not great at this, we're just on the next thing, so we need to celebrate success, both individual success and collective success. So those are some of the things that I think align with Brené's definition of a leader, and what I've seen participants say as well.
0:10:28.1 DB: So Amy, you took that leap of faith that we mentioned earlier with your own business and practice. What's one way that you had to be braver and, in your own life to do that and to find that call to courage?
0:10:45.9 AM: Here's the thing, Darren. I believe there are so many ways we have all been brave, but because of the negativity bias of the brain, or sometimes the ways in which we self-sabotage and talk negatively to ourselves, that gets covered over. But I think if we all dug it up, we would find those moments and they're those moments where we felt terrified, but did it anyway. I had to be brave when my husband asked me how I was gonna make the money back that we invested in my coaching program, and I didn't actually know, but I knew I was committed and that I would find a way. But there's little ways we're brave all the time. In my earlier days, I had to be brave and standing up to my parents and figuring out how to respectfully disagree, and I think that is something so missing today, is how can we respectfully disagree with other human beings while we're trying to be brave with our own lives.
0:11:43.2 DB: Let's take a short break to hear a word from our sponsors.
0:11:46.8 S1: Anatomy Trains is thrilled to announce our first ever Women's Health Symposium. This live online event takes place February 26 and 27, 2022 AWST, that's Australian Western Standard Time. Register by January 21st to receive a significant early bird discount and over $400 worth of bonuses. We have invited a powerful lineup of all female authors, physicians, therapists and clinicians to share their passion and life's work. Visit anatomytrains.com for details.
0:12:27.5 S1: Universal Companies is the massage practitioner's best friend. Our pro-tested products include lotions, linens and tools, plus education and marketing resources. Voted best distributor for the past 17 years by spa professionals, you can count on us. ABMP podcast listeners, save 10% on select brands of products when you place a minimum $99 order at universalcompanies.com/abmp.
0:12:57.5 DB: Now, let's get back to the podcast. Okay, what is something that gets in the way of making that leap of faith?
0:13:07.6 AM: I mean, come on, there's things that get in the way. I talked about that negativity bias of the brain, but let me just pull back a little bit and ask you this question: Do you think, Darren, that pain is good for us?
0:13:28.8 DB: It doesn't seem like pain is good for us, it certainly doesn't feel good.
0:13:35.1 AM: True. Agreed. And I will say pain serves a purpose. Think of this: Think of how pain can help us shift. Let's say our hand grazed a hot stove. Our pain sensors would help us actually move our hand away from that hot stove quickly, so pain is good. But for how long? How long is it good? Is it good for maybe a fraction of a second? Our saboteurs, our inner critic, keeps us in pain. Our saboteurs operate from here. And let me say if your listeners are connecting to anything in relation to this, I will recommend the book, Positive Intelligence by Shirzad Chamine, which really discusses what I'm gonna talk about here. But this idea of the inner critics, he calls them saboteurs and they actually have different kind of personalities, and so they were born between the ages of 7 and 12, when we were just trying to navigate and survive. And so what the saboteurs did is they actually use our strengths in a way that was adaptive then, but as adults is no longer helpful, and often holds us back.
0:14:44.8 DB: Let me ask you a question. Those saboteurs, where do those come from? Many places?
0:14:49.2 AM: Yeah, really, from the ways in which we tried to cope and tried to make sense of the suffering and challenges as a child that... Our parents did the best they could, and sometimes we were left to, in the absence of data, we fill in the rest of the story. And some of our parents, they didn't give us as much information as we might have liked, or filled in, or transparent, or soothing, or built that secure attachment, so we had to find those things on our own, and so we developed actually strategies for ways of being. But those strategies sometimes came from a place of fear like, Oh, my gosh, I'm not being seen or, I don't feel safe. And so we were grappling or grasping and we're kinda like we had our hand on that hot stove, and we were like, "What do I do?" And so we try to make sense of the pain by doing whatever we could to survive.
0:15:52.7 DB: Amy, what are some of your saboteurs? [chuckle]
0:15:55.5 AM: Yeah. And I know you have some too. The truth is, we all have them. Some of my top saboteurs are the stickler, another word for a perfectionist, and the hypervigilant came from my... Meaning to be hyper. Yeah, exactly how the word says. But let me relate the stickler and why would I care? Some people are like, "Why would you wanna know the negative stuff?" Let me explain my stickler, I'll just take one. One of my saboteurs is a stickler, and so it was born out of my desire to be perfect. When I was young, the story that I made up was that I was given up for adoption 'cause I was unwanted. As a result, I convinced myself that I had to be perfect so I would not be rejected again. That was highly adaptive when I was little. I was like, this was the story, and so I was trying to feel better about myself and just trying to reassure myself that I wasn't unwanted, and so I did this thing where I hustled and performed for my worth, and it took me a long time to realize I didn't have to live from that place of insecurity, or fear, or rejection.
0:17:11.9 AM: Some people spend their whole lives living from that place of fear, but there's another way, and it's so much better. My stickler, they never go away, you change the volume at which they can speak to you, like the frequency, but my stickler still visits and tries to tell me how I'm doing things wrong or how it's not good enough. My hand was always on the hot stove until I learned to take it off. You have some saboteurs too. Yeah, Darren? What did you notice about...
0:17:43.3 DB: Yeah. Listeners, what Amy and I are referring to is a quiz. Is that the best way to refer to on positiveintelligence.com? Is that right?
0:17:52.4 AM: Yeah, we can link that. Can we link that? Or, do you have show notes? Or, how does that work?
0:17:54.7 DB: Yeah, absolutely. Listeners, we will put that in the show notes. I think I just did it yesterday. I think there were 50 questions, but don't let that be intimidating, they're very short, and I swear it took under four minutes, it was very fast. And then send you a nice little email and it tells you about your saboteurs. So you wanna hear mine? Here comes mine. This is me being really vulnerable here, Amy.
0:18:18.7 AM: I know, that's good.
0:18:21.7 DB: Number one... When the results come back, are they listed in order? Is that the way I should think about them?
0:18:26.9 AM: No, yeah, that's a good question. Let me help you. I bet listeners are gonna wanna take this. Let me tell you, you're not gonna focus on all 10 of the saboteurs, and let me say this, and this is why the book is really helpful, 'cause we can only scratch the surface here. But the number one saboteur that we all have that doesn't get highlighted as much on your assessment results is the judge. The judge is always judging myself, it's judging other people, and it's judging circumstances, and then the judge pulls in these accomplice saboteurs based on other things. I would just look at the top two or three. The brain can really only focus on a few things at a time, so if we wanna hang up a wanted poster and get really good at listening for the lies of our top two saboteurs, I would say. Maybe three, if there's a tie in the top saboteurs.
0:19:16.3 DB: Oh, you're right. It's got a nice little grade there.
0:19:17.9 AM: The chart.
0:19:19.8 DB: Oh, there you go. Okay, so here are my results, and the first three are actually tied.
0:19:26.5 AM: Oh, all three?
0:19:27.6 DB: It's got a percentage here, it says 7.5 is what it says.
0:19:30.2 AM: Okay. Yeah.
0:19:32.2 DB: So, number one is restless. So let me just... I'll read a little bit because I think people would find this interesting. Restless, constantly in search of greater excitement in the next activity or constant busyness. By the way, our producer, Collin is shaking his head in agreement right now. So Darren is rarely at peace or content with the current activity, easily distracted and can get too scattered, stays busy, juggling many different tasks and plans, seeks excitement and variety, not comfort or safety, bounces from unpleasant feelings very quickly, seeks constant new stimulation. And then you'd look down a little bit and it gives feelings. So Darren is impatient with what is happening right now, Darren is wondering what's next, Darren is FOMO, Fear Of Missing Out, and then very importantly, which I think you wanna get to here is the justification lies that are going on in my brain.
0:20:34.1 DB: Here are the three justification lies going on in my brain: Life is too short, bro. It's gotta be lived right now to its fullest, I don't wanna miss out. My other two that were tied are hypervigilant and hyperrational, but for the purpose of this, we'll just stop there at restless. What do you think about that, Amy?
0:20:54.8 AM: Yeah, right. And here's the thing, the lies are so seductive and so sexy, and I'm like, "Yeah, I am not doing enough." Or, you're like, "There is only now. There is only today." And so, we can feel almost like the urgency in that, the pain in that. And those lies, those justifications and lies, they drive us. But what that really is doing is keeping our hand on the hot stove, and so it's not like, of course, we wanna live every moment; of course, I wanna be good at things. It's taking that natural tendency within us, and using it from a different place. So instead of from a place of fear and panic, we're gonna use it from a place of calm and love and wisdom. So those two energies feel really different and you really as a leader, so let's loop this back to leadership. As a leader, it matters how you show up, and so having the self-awareness of how you show up is contagious to other people and you really are setting the tone. And so we need to have a handle on how do I want to show up. Okay, then what do I need to do with these saboteurs that are derailing me sometimes, hijacking my brain?
0:22:11.9 DB: Amy, you should see me and my restless saboteur when I drink coffee. That's off the charts. [chuckle] Alright, Amy, what's your three-step framework for how to navigate your call to courage?
0:22:28.8 AM: Yeah, let's start with the call to courage. We haven't really talked about that as much, we talked about that in our first podcast, number nine, I think you said it was.
0:22:38.2 DB: Number nine.
0:22:42.4 AM: So my call to courage was to help individuals and teams show up for tough conversations, and contribute in a way that felt meaningful. But when I was first starting, I had to face my fear of rejection. The fact that people could reject me was terrifying, it took a lot of awareness and practice to separate myself from my offer. Those are two different things. My personhood doesn't change if someone doesn't want coaching. So, there's a call to courage, like where we wanna be braver? At work, right? So Darren, I'm thinking you probably have a call to courage, a way that you wanna be braver at work, but then there's also how the things that get in the way. So we just talked about what gets in the way. The three-step framework, what I like about... I just wanna frame this for listeners. We're melding a little bit of what we talked about from Brené Brown's work, so Brené's research on courage, and then this is the positive intelligence based on Shirzad Chamine.
0:23:43.6 AM: And what is helpful is, Brené gets you to think about how you wanna be braver at work and how do you wanna show up as a leader. But I'm here to tell you that things are gonna get in the way. And what I think is that Shirzad has really painted a really clear picture for how to manage that so that we then can get to our call to courage 'cause the obstacles that get in the way become the way, unless we know how to get through or around. So the first step... Well, it's not really... Step one and two are interchangeable here. We want to be able to intercept those saboteurs. Listeners are gonna wanna take that assessment so that they know who their saboteurs are, because you can't intercept something if you don't know who it is. So we wanna know who they are and what their sexy lies are. Also, in the same conjunction with this, these are one and two together, we have to boost our self-command. And when I say self-command, you know I used to teach mindfulness and mindful leadership. We have to develop greater mastery over our mind. Our mind can run wild, so we have to tame that thing and focus our attention. And what Shirzad has done is really break down, he does seem to call it mindfulness, but it's really the building blocks of mindfulness.
0:25:03.6 AM: He says, "You can do this, you can boost your self-command in 10-second increments," 'cause some of us are like, "Hey, I can't sit and meditate, I can't do a mindfulness practice." What Shirzad is showing is that if we can focus on one physical sensation, he offers rubbing your two fingertips together so that you could feel your fingerprints and just focusing on that sensation for 10 seconds, that that will help boost your self-command. You can do breathing, you can do feeling your toes, individually, you can do a myriad of things, but you have to boost your self-command. And the key there is, we have to boost the self-command when we're calm so that we can access it when we're frazzled. That's why I'm saying step one and step two are interchangeable. Sometimes I have to boost my self-command so that I can catch those saboteurs. We want to both intercept the saboteurs, but that relies on our self-command muscle. And then we do both of these things so that we can ultimately do the third step, which is shift to sage. And sage is just a word for whatever you call it, your highest self or your innate wisdom, your authentic self. Some people call it different things, but a lot of people resonate with that word, sage. Your inner wise self.
0:26:20.3 AM: We really wanna get to being able to take our hand off the hot stove, which is how our saboteurs motivate us and move to a place of calm, cool, collected wisdom, because as a leader, we show up for others way better in that second framework, and then, this could be another podcast here, but like there are actually five sage powers, and then we learn those sage powers and then we activate, which you know, or we call on, we take action on whichever one will serve you best in relation to your current goal, so which action will serve me best after I've shifted into sage, which of these sage powers should I use right now? And so again, this will be blown out in that book Positive Intelligence. Simple three steps, hard. Simple, you know, simple to get it, you're like, "Oh, I get it." Hard to practice.
0:27:13.1 DB: Okay, my restless self has much to work on, and I accept that and I embrace it. Alright, finally Amy, what do new leaders need to know? What are your words for encouragement for our listeners?
0:27:28.3 AM: I mean, I would say, "Go, go, go for it." Right? Like, if you can imagine it, you can create it. If you feel the desire in you to do something braver, there is a way to achieve it, and how you lead is a choice, so ideally, you can lead yourself and others from a place of calm and wisdom, this takes practice, right? So saboteurs will scream, the sage will whisper, but with greater mastery over your mind, you can direct your attention to your best self, and then your wisdom will guide you, actually with greater ease, happiness and success.
0:28:08.5 DB: Beautifully said, I wanna thank our guest today, Amy Andrews McMaster. For more information, visit conscioustime.com, and to take the quiz we mentioned to find your own saboteurs, go to positiveintelligence.com. Thank you, Amy.
0:28:24.4 AM: Woo! Woo!
[music]
0:28:32.8 S1: Members are loving ABMP Five-Minute Muscles and ABMP Pocket Pathology, two quick-reference web apps included with ABMP membership. ABMP Five-Minute Muscles delivers muscle-specific palpation and technique videos plus origins, insertions and actions for the 83 muscles most commonly addressed by bodyworkers. ABMP Pocket Pathology, created in conjunction with Ruth Werner, puts key information for nearly 200 common pathologies at your fingertips and provides the knowledge you need to help you make informed treatment decisions. Start learning today, ABMP members log in at abmp.com and look for the links in the featured benefits section of your Member home page. Not a member? Learn about these exciting member benefits at abmp.com/more.