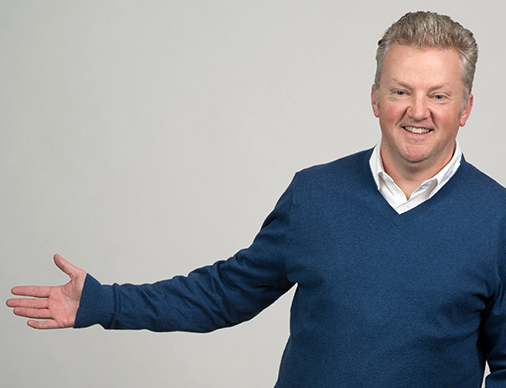 It's a good week at ABMP. We've reached an important milestone with the launch of our new CE program. One of the hallmarks of our commitment to the profession has been to provide practical, useful learning experiences for members. When I've explained the massage profession to some of my association management colleagues, invariably a question is posed to me: "Do you guys have conferences?"
For most associations, that's a logical extension of their mission. Even our friends at AMTA have one. But for massage and bodywork professionals, continuing education is a tricky thing. In most other associations, conferences are junkets—employer-paid getaways that mix in education with some golf or sightseeing, and socializing. Don't get me wrong—I am all for golf, sightseeing, and socializing (just look at my undergrad transcripts), as well as education. But employer-paid conference attendance is seldom enjoyed in the massage world. Many of AMTA's attendees enjoy the benefit of chapter-supported or sponsored attendance. If you're an independent massage therapist, attendance at a continuing education conference can be a double whammy—you're the employer, so you're the one paying; and while you're attending, you're also not making money. Hard to pull the trigger on that.
That's why events like the American Massage Conference and the World Massage Festival rely on strong local support for attendance. They are valuable experiences and serve an important role in the field for therapists continuing their learning, and we are proud to partner with them.
But the United States is a big country, and not everyone can make it to Pittsburgh, Las Vegas, or Virginia Beach. And we have a lot of members, all across the country. Which is why we have been working on better solutions to provide continuing education resources to our members. Many of you have told us that you appreciate our online summits, held once a year and free to the profession. Last year, we hosted the ABMP Back Pain Summit and were thrilled that more than 14,000 people registered.
This year, we'll be at it again with the ABMP Head and Neck Summit. These live events are fun and interactive, but we know people need an ongoing solution. That's why we're so excited to launch more than 100 hours of continuing education that members can receive credit for, all at no cost. At ABMP, we call this program "Your CE is Free," and we've chanted it like a mantra while we've painstakingly built an easy-to-use online CE center. And now that we've set up our platform, we look forward to expanding that list. Distance education can be a valuable tool for busy professionals, who need to continue their learning among other activities like picking up the kids, running errands, and, oh, earning a living, too. We're delighted to help fill in those gaps. And it's all part of being a member.
—Les Sweeney, BCTMB, ABMP President