Practitioners
News
Back pain in astronauts may provide insights for treating back pain in the estimated 80 percent of Earth-bound people who experience some form of it over their lifetimes.
A new study confirms the link between mechanotherapy and immunotherapy in muscle regeneration in mice.
During the 16th annual meeting of the Federation of State Massage Therapy Boards (FSMTB) on October 8, 2021, elections were held for three positions on the FSMTB Board of Directors and three positions on the 2022 Nominating Committee.
Benefits
ABMP CE Summit sponsor Stopain Clinical is offering a free webinar for massage therapists and bodyworkers titled "How to Use Topical Analgesics in Your Bodywork" on Wednesday, November 10, 2021 at 1:00 p.m. ET.
The open-forum Q&A event will feature a panel hosted by InReach Health's Craig Hall and featuring Dr. Jeff Forman, Nathalie Cecelia, Teresa Matthews, and Mira Rucker.
All of the webinars from the 2021 ABMP CE Summit have been added to the ABMP Education Center at www.abmp.com/learn for on-demand viewing and free CE.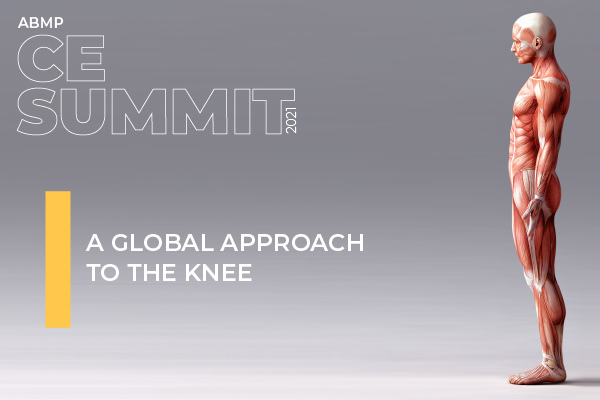 Join Allison Denney as she connects connective tissue and manages muscle tissue in and around the knee. Take a closer look at what moves this knobby joint toward dysfunction and gain some perspectives and techniques that bring balance to an otherwise off-kilter structure.