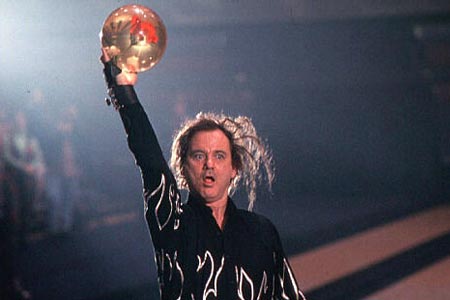 Image from www.tv-spoty.info
Today the ABMP office is closing a bit early for our annual bowling party, aptly named the Bowl-a-Roma, thanks to a typo on the winning team's plaque made nearly a decade ago. Besides, we liked that it spoke to our friends in the aromatherapy field, so it stuck. Plus, if you ever go to a bowling alley, there is a distinct aroma that I personally love—a combination of popcorn, the oil they put on the lanes (and who knows, maybe on the popcorn as well), and the spray they use on the shoes. I love it.
Recently, when a fancy entertainment emporium (think Chuck E. Cheese's or Dave & Buster's) that has a few bowling lanes opened not too far from our office, I was asked if we were going to switch our event to there. Easy answer­—no way. The Bowl-a-Roma can only be held at a legit bowling alley—and ours hosted a Professional Bowlers Association event a few years back. No more legit than that!
Since I came to ABMP in 1994, we have prided ourselves above all on our outstanding service—it's in our DNA and is never compromised. But up to six times a year, we shut down the office to have some fun. The success of ABMP and its sister associations is based on the intelligence, dedication, enthusiasm, and commitment of our outstanding staff, and we like to make sure that fun is included in there as well. As I like to say, "We take our jobs seriously, but not ourselves."
So if you call or email Tuesday afternoon, you won't reach us. We'll be bowling, laughing, competing, and enjoying each other's company. That's how we deliver on our expectmore promise every day. Just not this afternoon.
—Les Sweeney, BCTMB, ABMP President