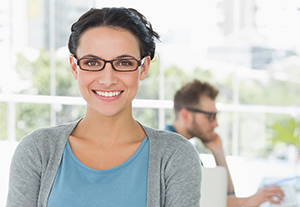 New for 2018!
At ABMP, we count it as a privilege to have worked with more than 5,000 instructors across the country through our Instructors on the Front Lines (IFL) workshops. This year, we're excited to announce that the IFL is evolving to address the needs our partner schools have shared with us. In 2018, we'll be breaking the IFL program into two different workshops (see the schedule and descriptions below). Member and nonmember instructors, school administrators, and teaching assistants can attend one or both workshops to earn CE hours.
You tell us the IFL events give you practical and relevant tools you can use in your classrooms today, a chance to interact and share ideas with peers, and a sense of renewed excitement, motivation, and inspiration. We're inspired, too, and look forward to seeing you in 2018! Questions? Please contact Kim Hope at kim@abmp.com.
2018 Instructors on the Front Lines Events
LOCATIONS AND REGISTRATION
6/22: Philadelphia, PA
7/13: Detroit, MI
7/27: Baltimore, MD
8/10: Chicago, IL
9/14: Columbus, OH
9/28: Salt Lake City, UT
10/12: Seattle, WA
10/26: Nashville, TN
11/9: Dallas, TX
11/30: Phoenix, AZ
12/14: Los Angeles, CA
1/25/2019: Orlando, FL
2/08/2019: Denver, CO
2/22/2019: Secaucus, NJ
EVENT SCHEDULE
8:00 a.m. – 8:30 a.m. Check in, mingle, and relax with coffee and pastries
8:30 a.m. – 12:00 p.m. Overcoming the Challenges of Modern Classroom Management
According to the American Psychological Association, approximately 45% of students on college campuses have mental, emotional, or behavioral conditions that influence their academic performance and ability to participate in classroom activities. Conditions like anxiety disorders, disorganized thinking, and mood disorders likely cause disruptions. Add incivility to the mix (something the Journal of Effective Teaching calls "a plague in higher education"), and you've got your hands full. This workshop looks at practical ways to address disruptive classroom behaviors so we can take the emphasis off the chaos and put it back on the learning. Earn 3.5 Complimentary CE Hours.
12:00 p.m. – 12:30 p.m. Complimentary Lunch provided by ABMP
12:30 p.m. – 2:30 p.m. Enhance Student Learning with ABMP Resources
Today, more and more schools are using ABMP Exam Coach and ABMP Student Life in their classrooms. Schools tell us they love these relevant and engaging tools and want more ways to bring them into the classroom. This workshop teaches interactive methods that boost classroom learning utilizing ABMP resources. All instructors are welcome to attend, even if they are not currently using ABMP programs. Earn 2 Complimentary CE Hours.
REGISTRATION HELP
If you have questions, please contact Kim Hope, ABMP Instructor Training Manager, at kim@abmp.com.
When you register please share with us the sessions you wish to attend by clicking the appropriate sessions. Let us know if you'll be with us for the complimentary lunch so we can pre-order the correct amount of food.
Morning Session: Overcoming the Challenges of Modern Classroom Management
Complimentary Lunch
Afternoon Session: Enhance Student Learning with ABMP Resources