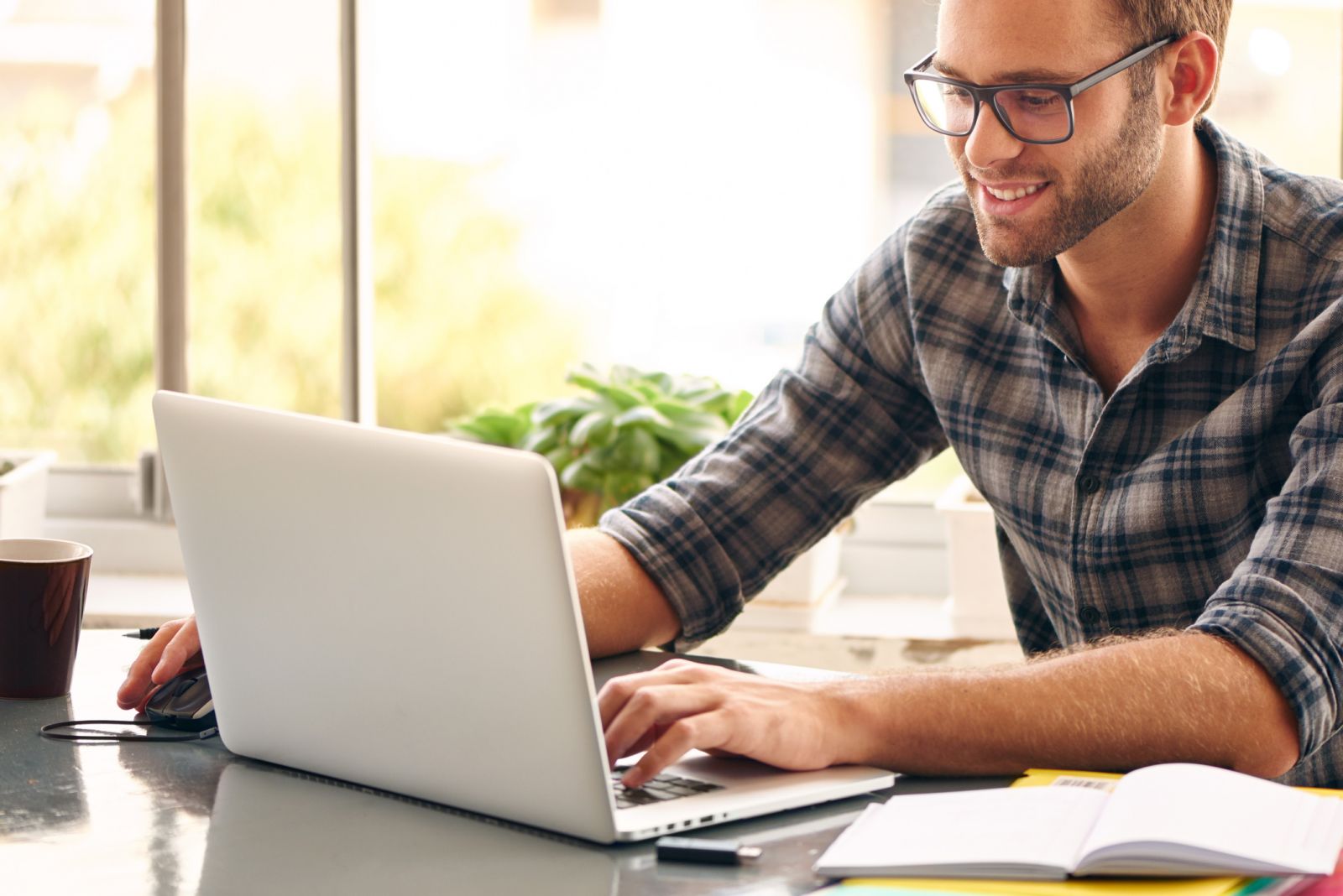 We know from FSMTB pass rates that around 30% of candidates fail the MBLEx exam on the first try and 67% fail on their second try. Because of that, we developed ABMP Exam Coach in 2015 to provide the definitive answer to the question, "How do I best prepare to pass the MBLEx exam?" We reviewed the research on best methods for exam preparation, explored innovative ideas for online learning, contracted massage therapy subject-matter experts to write a large, comprehensive test bank to best mimic the wide range of questions people will see on the MBLEx, and created a program that is fun, interactive, useful for on-the-go study, and easy to bring into the classroom. Since then, thousands of massage students have studied, practiced, and trained with the program, and we've heard from countless satisfied graduates, instructors, and massage school owners.

There was Amy, one of the first users to pass her exam, who shared her good news with us, writing, "Tuesday, I passed my MBLEx exam with flying colors! I felt so confident going into the test, so sure that I would pass—I attribute that to the many hours of active studying that I did with Exam Coach. It was so easy to study because I always have an electronic device on me—it was the most convenient and effective way to study."

Harmony, of Healing Hands School of Holistic Health, had this to say: "Our MBLEx exam pass rates went from 70% to 87%, and I'm attributing it to ABMP Exam Coach."

Why so many success stories? And why does ABMP Exam Coach have more than 5,000 test questions when others have around 500? Well, let me explain.

The Right MBLEx Study Methods
Researchers say that students often pick the wrong study methods when preparing for a large exam. Well, the same is true of massage students studying for the MBLEx. Some MBLEx test prep products do too little—the test bank is too small or the quiz questions are all basic or they don't provide the right study methods. Some are too big, attempting to teach a full curriculum, presenting too much content in a disorganized manner that confuses and overwhelms students. ABMP Exam Coach is the only program on the market that uses the right mix of study methods and a research-based exam preparation methodology in order to prepare you for the MBLEx exam.

You want your students to regularly review massage terminology definitions, use flash cards to enhance memorization, and use short, topic-specific practice quizzes to identify massage content strengths and weaknesses. When a learner has achieved mastery of the massage therapy subject matter using short quizzes, he or she should focus on building testing stamina using longer multi-topic tests. If your students are not using these methods regularly, researchers will tell you that they are wasting valuable study time and effort. ABMP Exam Coach is the only exam preparation product on the market that uses the combination of study methods recommended by education researchers for effective MBLEx exam preparation.

Designed for Use Throughout a Massage Training Program
Instructional designers and technology experts organized ABMP Exam Coach to make it useful as a study buddy throughout a massage training program, as well as in preparation for the MBLEx, all while keeping it accessible on all devices for today's learner. The content is broken into 10 massage subjects comprised of 74 topics. This keeps the learning "chunked" for easier assimilation and allows massage therapy educators to effortlessly match ABMP Exam Coach content to their curriculum. We also offer a teacher's guide for using ABMP Exam Coach in the classroom and a student's guide that can be used for homework or as a detailed study plan in the weeks leading up to students' MBLEx testing dates.

A Fun, Interactive Design
The same designers that win awards for the graphic elements of Massage & Bodywork magazine, ABMP's flagship publication, created the bright, lighthearted look and feel of ABMP Exam Coach. The ABMP Exam Coach program is interactive and fun, phrases questions using the same style and form as the MBLEx, and is perfect for on-the-go study, helping reduce the level of test anxiety experienced by many test takers.

A Test Bank to Equal the MBLEx
When we developed ABMP Exam Coach we based the content on the FSMTB Job Task Analysis, FSMTB Content Outline, and the Entry-Level Analysis Project (ELAP). ELAP was adopted as the education standard by the FSMTB in their Model Practice Act of 2014. Massage students don't have to worry that they won't study the right content when they prepare for the MBLEx—our massage therapy education experts have figured that out for you. Our test bank has over 5000 questions and is reviewed and refreshed each year as the MBLEx content adapts. Our questions are written at a basic, intermediate, and advanced level using the same methodology and formatting as MBLEx item writers use. The full-length MBLEx practice exams only access the intermediate and advanced questions in our test bank to best simulate the experience of computer-adaptive testing that students will encounter when they sit for the MBLEx. No other MBLEx test-prep product on the market can boast ABMP Exam Coach's comprehensive content coverage and test bank. If students use ABMP Exam Coach as it is meant to be used, they will be well-prepared for the MBLEx.

A Great Discount—Right When Students Need It!
ABMP Exam Coach subscribers get an amazing discount on the first year of ABMP professional membership, including exceptional liability insurance. Graduates will pay only $75—the best price in the profession—just when they need it most because funds are tight as they pay testing and licensing fees.

Get ABMP Exam Coach for yourself at www.abmp.com/examcoach, or contact education@abmp.com if you're a school looking to sign up your students. Together, we'll help get those MBLEx pass rates up!
—By Anne Williams, ABMP Director of Education