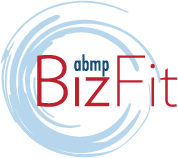 Join Associated Bodywork & Massage Professionals (ABMP) to learn easy-to-implement marketing strategies (with and without technology) that will help you create a successful practice! This fun and interactive workshop includes:
Marketing and promotion strategies to obtain and retain clients.
Social media marketing (including Facebook).
Creating a successful website.
E-mail marketing.
Using technology like smartphone credit card readers and online scheduling.
CE Hours: All participants receive six (6) continuing education hours approved by NCBTMB.
Cost: ABMP Members $99, Nonmembers $160. Includes CE hours and lunch.
At the discounted ABMP member rate, you'll make up the cost of the workshop in just two new client sessions!
Click here to view a video invitation for the workshops!
Questions? Contact Kristin Coverly at 800-458-2267, ext. 1658 or Kristin@abmp.com.
Upcoming Workshops
Future workshop dates will be posted here as they are scheduled.
A portion of this workshop material is also covered in the webinar "Yes, You Can Market Your Practice! Essential Marketing Skills Made Easy", available in the ABMP Education Center. Watch the webinar now.
Workshop Content
Creating strong marketing messages step-by-step
Focusing marketing efforts
Marketing and promotion plans to attain new clients
Developing a client retention plan
Components of a successful website
Social media marketing
Email marketing
Technology tools to improve the way you market and manage your practice
Facilitator Bio
Kristin Coverly, LMT is a massage therapist with a business degree who cares about you and your practice. As the manager or professional development at ABMP, she creates resources and courses to support massage and bodywork professionals, leads ABMP BizFit Live: Successful Practice Workshops across the country, and co-authors the Business Side column in Massage & Bodywork magazine. By creatively blending her backgrounds in business, education, and massage she offers therapists unique strategies to succeed.
What Attendees Say
"I don't really like marketing, but this seminar was fun, incredible, informative, and I actually got excited about trying a lot of the things that were presented. I feel inspired!" – Christa, California
"For technophobes, this workshop opens a whole new world of easy-to-apply tips, ideas, and instruction. What a relief!" – Valerie, Illinois
"I've been in practice for 10 years, and now I feel like I can reinvent my business!" – Philip, Minnesota
Previous Workshops
November 8, 2015: San Diego/Mission Valley, CA
October 25, 2015: Denver, CO
October 11, 2015: Minneapolis/Bloomington, MN
September 27, 2015: Indianapolis, IN
October 19, 2014: Boston/Milford, MA
October 5, 2014: Tysons Corner, VA
September 28, 2014: St. Louis, MO
September 14, 2014: Portland, OR
June 8, 2014: Phoenix, AZ
May 18, 2014: Los Angeles/Culver City, CA
October 27, 2013: Chicago, IL
October 13, 2013: Dallas, TX
September 28, 2013: San Francisco, CA
September 15, 2013: Detroit, MI
October 14, 2012: Boston, MA
September 22, 2012: Minneapolis, MN
September 15, 2012: Seattle, WA
June 23, 2012: New York/Newark, NJ
June 9, 2012: Chicago, IL
March 31, 2012: San Rafael/San Francisco, CA
October 22, 2011: Austin, TX
September 24, 2011: Philadelphia, PA/Cherry Hill, NJ
September 10, 2011: Denver, CO