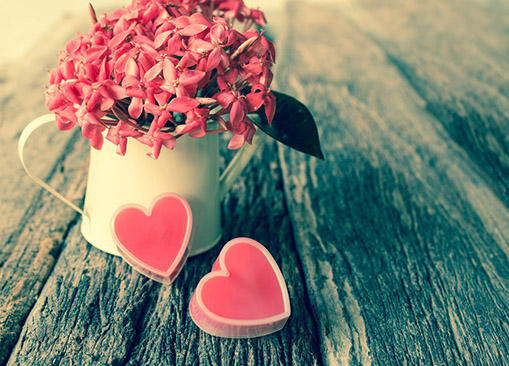 It's that time of year again! Chubby Cupids with aimed bows flourish and love's chime resounds throughout the hills. Valentine's Day is a popular holiday to show love to a romantic partner, but also to others who are cherished; considering the cultural emphasis on giving and showing appreciation, this is the perfect time to tailor your social media marketing to cut yourself a piece of the love pie. Here are some tips for a Valentine's Day promotion:
• Spread the love by visiting www.facebook.com/abmppage for holiday graphics to share with your e-community.
• If you've already shared ABMP's graphics and want a challenge, visit www.canva.com and make your own graphics. Canva.com has free pre-designed graphics you can customize with your own personalized messaging to relate to your business.
• Print Valentine's Day gift certificates for your clients to give to loved ones. Visit bit.ly/ABMPGiftCertificates to access this membership benefit. If you'd rather print professionally, use your ABMP member discount with Vistaprint.
• If you are offering a Valentine's Day special, include information about it on your Facebook page with a code word clients can use to access the discount. This will encourage your followers to stay tuned to your page for exciting updates.
—Tara Doyle, ABMP Social Media and Marketing Coordinator