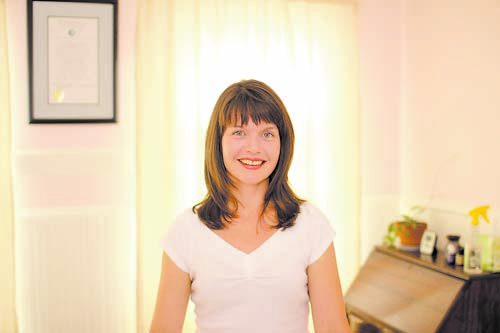 An interview with Massage & Bodywork author Jennie Hastings on her new column, Mindful Money.
Darren Buford: You've been writing Massage & Bodywork's Savvy Self-Care column for quite some time. What made you want to take on money and financial matters for MTs?
Jennie Hastings: I want to talk about money with massage therapists because I keep bumping into it as the biggest obstacle that massage therapists face. I am a massage therapist and have discovered all kinds of limiting beliefs that I have about money, and I've felt the repercussions of these beliefs in my life again and again. I have a lot of friends who are MTs and they all seem to struggle, too. Sometimes we forget how much self-care encompasses. The truth is, it takes money to take care of ourselves, so I see the Mindful Money column as an extension and focus of my Savvy Self-Care column.
DB: I don't see physical therapists (PTs) or other professions having the same problems with money that MTs do. Where do you think this line of thinking began?
JH: Well, for one thing, PTs and other therapeutic professionals often do not have to convince people to pay for their services out of pocket, as many therapies are covered by insurance. Being able to bill insurance creates a whole different circumstance for a therapist. I actually do charge insurance and find that it creates more stability in my practice than I've found with only cash-paying clients, and yet, even doing that, the struggle is still there because so few insurance plans cover massage.
I think this problem massage therapists encounter with money is ancient. Traditionally, in almost every culture, the healers were spiritual people who lived on alms. They extended their care to people in exchange for food or clothing. Massage therapists are a lot like these traditional healers, and the belief that it is not OK to charge money for healing runs really deep.
DB: To get their financial affairs in order, and to change their thinking, where do you recommend MTs begin?
JH: The first thing to do is get the book A Happy Pocket Full of Money by David Cameron Gikandi. After that, read Money: A Love Story by Kate Northrup. Do the exercises in these books and do them with other people. It takes slowing down, examining our beliefs, and the support of others to change the way we feel about money. I also plan on offering group coaching calls on this topic beginning in 2016. People who are interested should sign up on my email list at www.inspiredmassagetherapist.com.
DB: Is there any particular area where you see MTs are most challenged when it comes to money? Most fearful?
JH: Ha ha! Where are we not challenged? Making it, spending it, saving it—all of the above and more.
I guess if I had to pick one, I'd say that we are the most challenged with charging the amount of money it truly costs to give a massage. We try to ask for as little as possible and sell ourselves short. When you do the math of how many massages an MT can do in a sustainable way and how much it costs to pay the overhead and what we really need to take home at the end of the year, we are all charging way too little.
DB: What will it take to break past these limiting beliefs?
JH: Willingness and time. You have to be willing to examine yourself and be honest. You have to get in touch with reality and find the place inside yourself that knows you are valuable and that you deserve to give your gifts and be supported financially in life. Once you do that, it is only a matter of time before money starts flowing in.
Check out Jennie's new column Mindful Money in the January/February 2016 issue of Massage & Bodywork.
And be sure to read Jennie's other Massage & Bodywork column, Savvy Self-Care.
—Darren Buford is the director of editorial, design, and digital strategy for ABMP.